Entertainment News |
Entertainment Awards
Posted by Robin Casey on Thursday, 15 November 2012 02:33
The 40th Anniversary American Music Awards airs LIVE SUNDAY NOV 18 8|7c On ABC
The Hottest Night in Music! Performers have been announced! Find out which of music's hottest artists will be performing LIVE at The 40th Anniversary American Music Awards.The Nominees Have Been Announced; Get the full list of nominees for The 40th Anniversary American Music Awards!
LOS ANGELES (AP) — Winners of the 40th anniversary American Music Awards, presented Sunday at the Nokia Theatre in Los Angeles:
Artist of the year: Justin Bieber

New artist of the year: Carly Rae Jepsen

Pop/rock female artist: Katy Perry

Pop/rock male artist: Justin Bieber

Pop/rock band, duo or group: Maroon 5

Pop/rock album: Justin Bieber, "Believe"

Country female artist: Taylor Swift

Country male artist: Luke Bryan

Country band, duo or group: Lady Antebellum

Country album: Carrie Underwood, "Blown Away"

Rap/hip-hop artist: Nicki Minaj

Rap/hip-hop album: Nicki Minaj, "Pink Friday: Roman Reloaded"

Soul/R&B female artist: Beyonce

Soul/R&B male artist: Usher

Soul/R&B album: Rihanna, "Talk That Talk"

Alternative rock artist: Linkin Park

Adult contemporary artist: Adele

Latin artist: Shakira

Contemporary inspirational artist: tobyMac

Electronic dance music artist: David Guetta

American Music Awards Red Carpet Stream

Video streaming by Ustream
The Coca-Cola Red Carpet LIVE! @ the 2012 AMAs is your ticket to see the biggest names in music as they arrive for the 40th Anniversary American Music Awards! Don't miss all the action LIVE on November 18th – starting at 5pm ET/ 2pm PT!
At 9:45 PM PST on November 15th, there were 131 tickets left starting at $135 USD, on Stub Hub. Click here to see if there is still time to get your tickets>>>>. http://www.stubhub.com/american-music-awards-tickets/american-music-awards-los-angeles-nokia-theatre-la-live-11-18-2012-4112817/
Get the latest Music news headlines from Yahoo! News. Find breaking Music news, including analysis and opinion on top Music stories, photos and more.
Last Updated ( Tuesday, 20 November 2012 00:51 )
American Music Awards 2012: Watch Live AMA Stream, Get Nominees & Performers List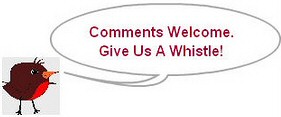 Comments (Whistles) Designed By

Disqus
PRIVACY POLICY
We recommend Firefox 3 (and above) and Chrome for dynamic performance.
Copyright© 2004-2014 RobinsPost (The Bird's Eye View Company) All rights reserved.
News stories from trusted sources. RobinsPost.com provides links to news sites based on their RSS feeds.
All trademarks, copyrights, videos, photos and logos are owned by respective news sources.