Welcome To RobinsPost.com
NEWS INFORMATION YOU CAN TRUST. FLYING AROUND THE INTERNET FOR NEWS AND SHOPPING DEALS.
Your Bird's Eye View On World News
International CBSN News
CBSN News Live Stream Video
Here you will find the best news, information, and shopping deals on the web.
We offer membership for authors, marketers, and social networking enthusiasts.
Post, Buy, Sell and Socialize on Robin's Social Market.
Your destination for news, social networking, marketplace, shopping services.
Special News Reports
RobinsPost.com News Feed
Saturday May 27, 2017 11:07:14
WASHINGTON – President Donald Trump vowed Friday to crush "evil organizations of terror" following an attack on Coptic Christians in Egypt that killed more than two dozen people near Cairo and prompted the country's leader to appeal to Trump to lead the fight against global terrorism.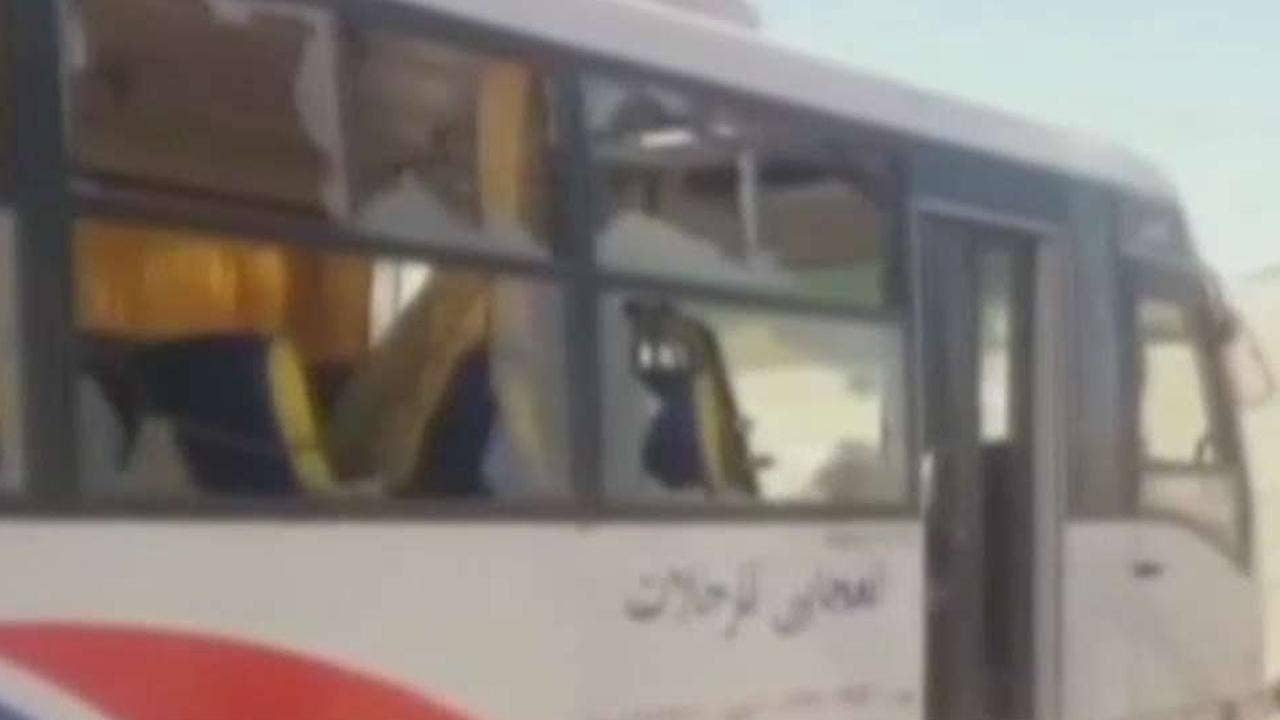 Saturday May 27, 2017 10:07:01
Jonathan Lemire and Julie Pace, Associated Press Begin Slideshow 5 Photo: Stephen Crowley, AP Image 1of/5 Caption Close Image 1 of 5 Image 2 of 5 G7 leaders sign the G7 Taormina Statement on the Fight Against Terrorism and Violent Extremism at the G7 Summit in Taormina, Italy on Friday, May 26, 2017. (Sean Kilpatrick/The…
Saturday May 27, 2017 09:07:05
On Friday's "Late Show," Stephen Colbert imagined another batch of notes that Trump has been sending back to his family members and allies during his first big trip abroad as president. "The Pope has a Golden Throne too!" he writes to his son, Donald Trump Jr., in one of his missives, referencing meeting Pope Francis at…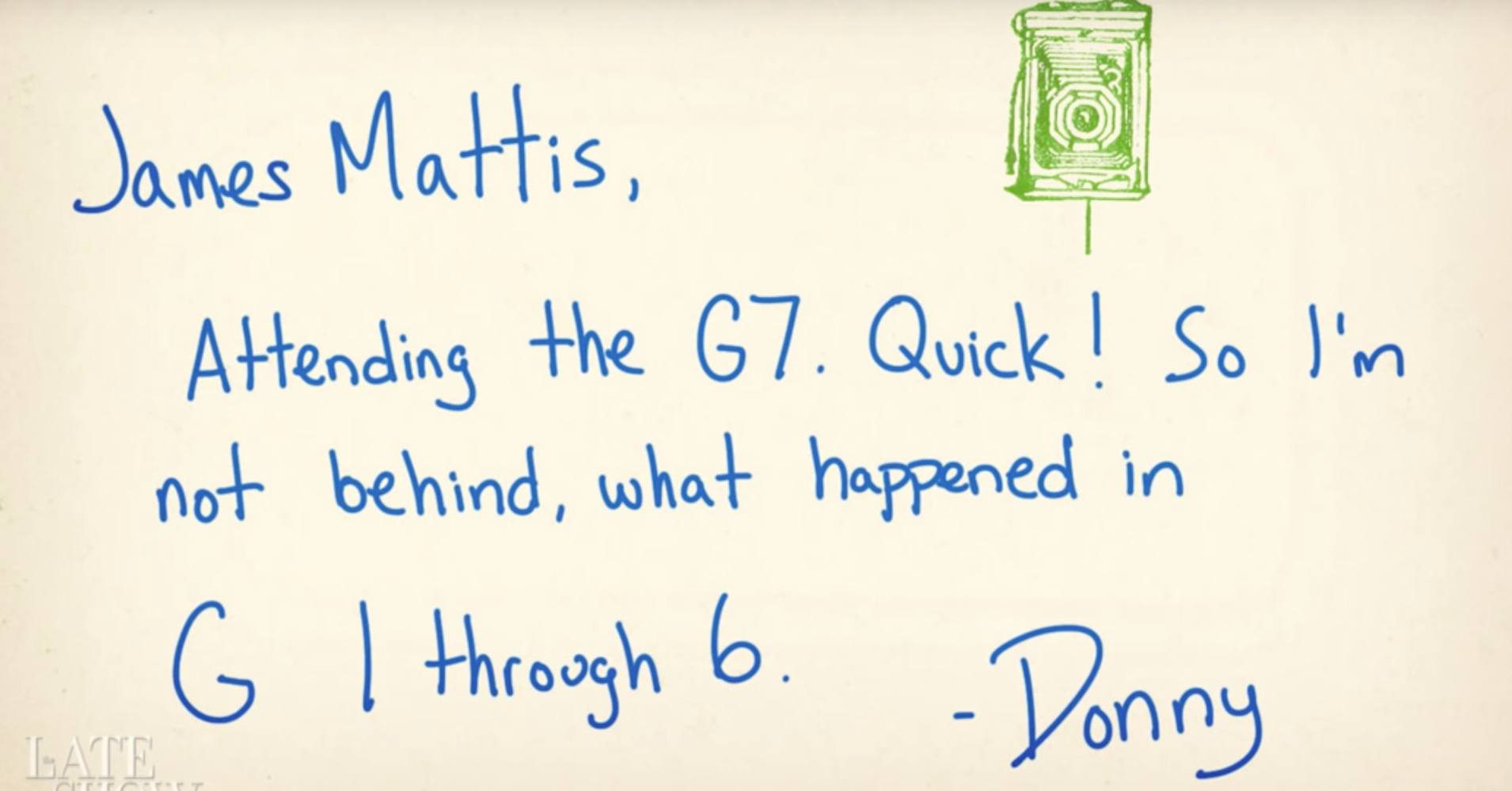 Saturday May 27, 2017 09:07:04
Hillary Clinton sharply criticized President Trump during her graduation speech at Wellesley College Friday, delivering a stinging rebuke to his policies and governing style without ever mentioning his name.
Saturday May 27, 2017 08:08:35
In a new short posted online Friday the cartoon version of Trump attempts to patch things up with fired FBI Director James Comey, who'd been leading an investigation into possible ties between Trump officials and Russia.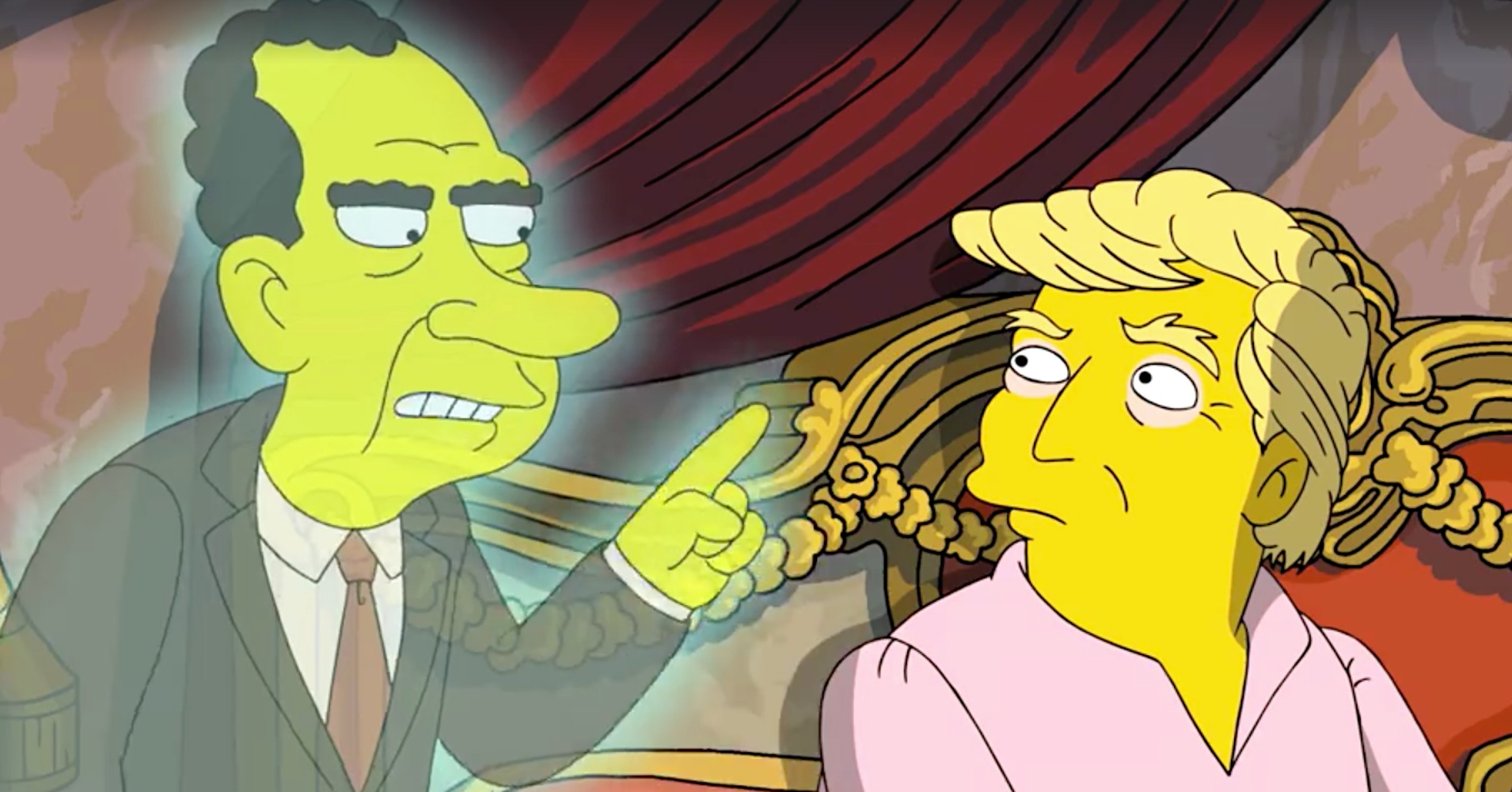 Saturday May 27, 2017 04:08:21
U.S. President Donald Trump's son-in-law and close adviser, Jared Kushner, had at least three previously undisclosed contacts with the Russian ambassador to the United States during and after the 2016 presidential campaign, seven current and former U.S. officials told Reuters.
Saturday May 27, 2017 04:08:20
The leaders of NATO are not taking the threat of radical Islamic extremism seriously and they lack the courage to address the dangers posed by terrorism, Gen. Jack Keane told Fox News on Friday. "NATO and their leaders are not serious. They're not taking this threat seriously, and there are other leaders in the world…
Saturday May 27, 2017 04:08:20
A Russian oligarch once close to Paul Manafort, President Donald Trump's former campaign manager, has offered to testify to congressional panels investigating Russian meddling in the 2016 election, but lawmakers are rejecting his conditions, The New York Times reported on Friday, citing congressional officials.
Saturday May 27, 2017 04:08:19
Jared Martin, who became a fan favorite with his portrayal of the charming cowboy Dusty Farlow on the 1980s soap opera "Dallas," has died. He was 75. Martin died Wednesday at his Philadelphia home after battling pancreatic cancer for over a year, said his wife, Yu Wei.
Saturday May 27, 2017 04:08:19
Zbigniew Brzezinski, who was national security adviser to President Jimmy Carter during the Iran hostage crisis and the Soviet invasion of Afghanistan in the late 1970s, died on Friday. He was 89. His death was announced on Twitter by his daughter, Mika Brzezinski, co-host of "Morning Joe" on MSNBC.