+ Larger Font
|
- Smaller Font

RSS
Globe NewsWire News Distribution Service
GlobeNewswire and Intrado form a single worldwide news distribution service with expertise in multiple continents, helping public and private companies communicate with media and investors in local languages. Publicly traded companies can now seamlessly address their regulatory disclosure requirements in markets throughout the world. Learn more about GlobeNewsWire.com here.

RobinsPost partnered with Globe Newswire when it used to be owend by NASDAQ, to bring you the latest industry information from top companies. This partnership brought valuable information to help consumers receive the best product and news data on the web. The partnership was formed on September 14th, 2015.

NASDAQ YouTube Channel

Details

Written by

Globe NewsWire Press Releases

Category: Globe NewsWire News Distribution Service
Coconut oil prices will continue rising this year, following the fundamental trend relevant to all vegetable oils. On limited supply and increasing logistic costs, the average annual coconut oil price is set to grow by 2.3% y-o-y to $1,674 per tonne in 2022.
LOS ANGELES, Jan. 17, 2022 (GLOBE NEWSWIRE) -- The average annual
coconut oil price is forecast to rise by 2.3% y-o-y to $1,674 per tonne in 2022
, a recent report by a market research firm IndexBox states. In 2021, the average annual coconut oil price soared by 62% y-o-y to $1,636 per tonne. Limited supply and high freight rates were the main drivers of that increase. Rising prices for other vegetable oils that follow the same fundamental trend also contribute to the price growth of coconut oil.
According to IndexBox estimates,
global coconut oil production declined approximately by -0.6% y-o-y to 3.5M tonnes in 2021
owing to unfavourable weather and Covid-related labour shortages in Malaysia and Argentina. At the same time, the demand for coconut oil remained strong, which shattered the market balance and propelled prices.
Global Coconut Oil Imports
In 2020, global imports of coconut oil rose slightly to 2.2M tonnes, surging by 2.1% on the previous year. In value terms, supplies rose sharply to $2.5B.
The U.S. (454K tonnes), the Netherlands (336K tonnes), Malaysia (240K tonnes), China (163K tonnes), and Germany (158K tonnes) represented roughly 62% of global coconut oil imports. Italy (85K tonnes), Sri Lanka (73K tonnes), France (62K tonnes), South Korea (48K tonnes), Belgium (42K tonnes), Spain (42K tonnes), Indonesia (41K tonnes) and Japan (37K tonnes) took a relatively small share of total volume.
In value terms, the largest coconut oil importing markets worldwide were the U.S. ($565M), the Netherlands ($296M) and Malaysia ($217M), with a combined 43% share of global international purchases. These countries were followed by Germany, China, Sri Lanka, Italy, France, Belgium, South Korea, Japan, Indonesia and Spain, which together accounted for a further 32%.
Top Largest Coconut Oil Suppliers Worldwide
In 2020, the Philippines (627K tonnes) and Indonesia (578K tonnes) were the key exporters of coconut oil, together amounting to near 65% of global exports. The Netherlands (220K tonnes) occupied a 12% share (based on tonnes) of total supplies, which put it in second place, followed by Malaysia (11%). Papua New Guinea (32K tonnes) followed a long way behind the leaders.
In value terms, the Philippines ($774M), Indonesia ($546M) and the Netherlands ($268M) were the countries with the highest levels of exports in 2020, together accounting for 70% of global exports. Malaysia and Papua New Guinea lagged somewhat behind, comprising a further 11%.
About IndexBox
IndexBox is a market research firm developing an AI-driven market intelligence platform that helps business analysts find actionable insights and make data-driven decisions. The platform provides data on consumption, production, trade, and prices for more than 10K+ different products across 200 countries.

For more information, please visit

Website https://www.indexbox.io

Twitter https://twitter.com/indexbox

YouTube https://www.youtube.com/IndexBox
LinkedIn https://www.linkedin.com/company/indexbox-marketing/

Companies Mentioned in the Report

PT Cargill Indonesia, PT Fuluso Kencana International, Multimas Nabati Asahan, Pgeo Edible Oils Sdn Bhd, Natural Oleochemicals Sdn Bhd, PT. Jasindo Lintastama, PT Mangga Dua, Chinatrans International Ltd., Suruchi Refinery Pvt. Ltd., Aromaaz International, Krupa Trading Company, Excel Combines, Kokos Vco Pvt. Ltd., Bajaj Consumer Care Ltd., Amrutha Coconut Products, B.G. Farms, Swarajya Global Industries, Sri Amba Bhavani Oil Packers, PT Multi Nabati Sulawesi, Mewaholeo Industries Sdn. Bhd., Orient Containers Sdn Bhd, Cargill Palm Products Sdn. Bhd.

Sources

World - Coconut (Copra) Oil - Market Analysis, Forecast, Size, Trends and Insights

World - Coconuts - Market Analysis, Forecast, Size, Trends and Insights

World - Crude Coconut (Copra) Oil - Market Analysis, Forecast, Size, Trends and Insights

World - Refined Coconut (Copra) Oil - Market Analysis, Forecast, Size, Trends And Insights

World - Vegetable Fats and Oils - Market Analysis, Forecast, Size, Trends and Insights


Details

Written by

Globe NewsWire Press Releases

Category: Globe NewsWire News Distribution Service
PALO ALTO, Calif., Jan. 17, 2022 (GLOBE NEWSWIRE) -- Cyber Yachts, the world's first metaverse yacht company, developed by next-generation cryptocurrency Bitcoin Latinum and Monsoon Blockchain Corporation, in partnership with A-list music artist Quavo is announcing the signing of world-renowned, award-winning artist TRAN$PARENT and award-winning yacht designer Malachi Cooper, to create this ground-breaking NFT collection consisting of 888 extraordinary yachts.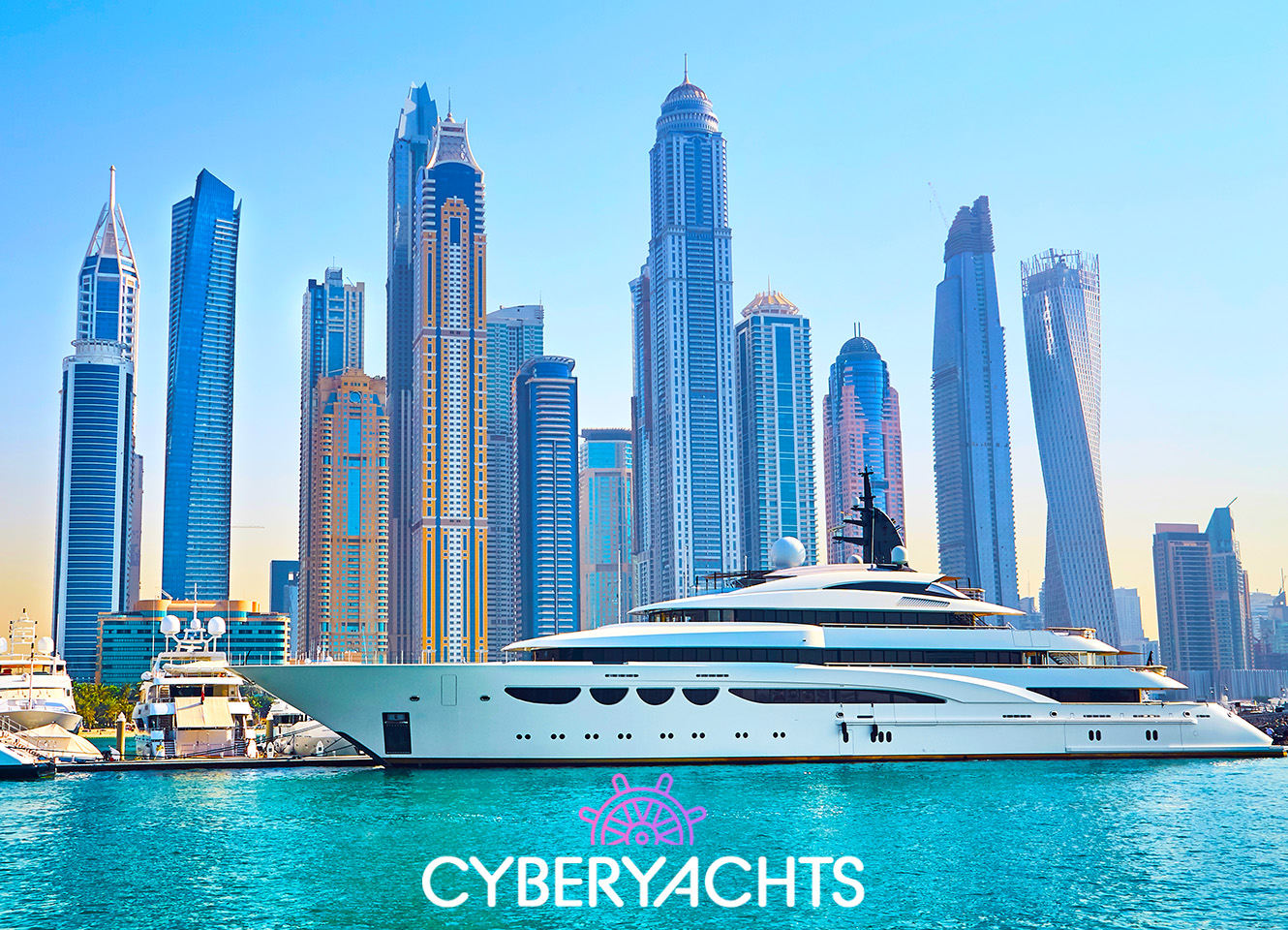 Joshua Leidolf, the gallery award-winning artist known as TRAN$PARENT, is an American based entrepreneur, humanitarian, NFT and crypto enthusiast, world traveler, and journalist. He is known in the art community as the father of transparent luxury currency and commodity art.

Residing in the Ft Lauderdale and Miami area, TRAN$PARENT was painting and drawing from an early age, collecting rare international currency, and exploring creative photography in over 50 countries. He always had the dream of making the world's currency as vibrant as the people who use it.

TRAN$PARENT specializes in museum quality, ultra-fine transparent currency and commodity art from all over the world. To date, he has created every American denomination from the $1 to the $100,000 bill, in addition to international pieces such as Euros, Pounds, Swiss Francs, Shekels, Pesos, Yens, Yuans, multiple credit cards, coins, and crypto currency pieces.

With vibrant color palettes and an array of materials, TRAN$PARENT continually experiments with the formal qualities of his pieces. His works have been featured at international fine art fairs such as Scope Miami Beach, the Philadelphia Fine Art Fair, Fine Art Market Hamptons, NY and others including solo exhibitions in Palm Beach and Chelsea, NYC. His works are presented in major galleries across the US and Europe and his collectors include Sir Richard Branson, the Bugatti family, DJ Khaled, Steve Aoki, Manny Pacquaio, Dwyane Wade, and Pitbull.

Joining TRAN$PARENT in designing the Cyber Yachts collection is Malachi Cooper, a world renowned yacht designer. Cooper's designs include the fastest luxury catamaran in the world, a 350' mega yacht, projects at NASA, and he earned the Innovative Yacht Award at the Cannes boat show.

Cooper's career spans over 19 years of experience, beginning with a degree in Industrial, Product and Marine Design. He is currently designing the world's fastest turbine powered luxury boat in collaboration with the Sheikh of Qatar and Steve Curtis (an English powerboat racing champion).

Cyber Yachts will be exclusively offered on the UnicoNFT marketplace for sale in Bitcoin and Bitcoin Latinum. The purchase of Cyber Yacht NFT's will come with experiential bonuses, such as access to Miami yacht parties and more. Bitcoin Latinum formed a partnership with A-list musical artist Quavo, of Migos, to co-brand the Cyber Yachts NFT collections.

For more information about Cyber Yachts, please visit cyberyachts.com

Unico, in partnership with Bitcoin Latinum, launched an NFT marketplace called UnicoNFT that features thousands of digital artworks that can be bought and sold exclusively with Bitcoin (BTC) and Bitcoin Latinum (LTNM), and will include the new collections of Cyber Yachts. This is the world's first platform that enables the option of buying, selling and trading NFTs using cryptocurrencies other than Ethereum type currencies. The total market for NFT's reached $40 billion in 2021, up from $100 million in 2020. The market for NFT's is rapidly approaching that of the global fine art market, valued at $50 billion. Grayscale says the metaverse is a trillion-dollar market opportunity.

For more information about UnicoNFT, please visit https://www.uniconft.com/

Bitcoin Latinum was built as an open-architecture cryptocurrency technology, capable of handling large transaction volume, cybersecurity, and digital asset management. Based on the Bitcoin ecosystem, Bitcoin Latinum was developed by Monsoon Blockchain Corporation on behalf of the Bitcoin Latinum Foundation. LTNM is a greener, faster, and more secure version of Bitcoin, and is poised to revolutionize digital transactions.

Unlike other crypto assets, LTNM is insured, and backed by real-world and digital assets. Its asset backing is held in a fund model, so that base asset value increases over time. It accelerates this asset-backed funds growth by depositing 80% of the transaction fee back into the asset fund that backs the currency. Thus, the more Bitcoin Latinum is adopted, the faster its asset funds grow, creating a self-inflating currency. This highlights Bitcoin Latinum Foundation's commitment to supporting the growth of a sustainable crypto ecosystem.

For more information about Bitcoin Latinum, please visit https://bitcoinlatinum.com

FOR EDUCATIONAL AND INFORMATION PURPOSES ONLY; NOT INVESTMENT ADVICE. Any Bitcoin Latinum offered is for educational and informational purposes only and should NOT be construed as a securities-related offer or solicitation or be relied upon as personalized investment advice. Bitcoin Latinum strongly recommends you consult a licensed or registered professional before making any investment decision.

Media contact

Brand: Bitcoin Latinum

E-mail: This email address is being protected from spambots. You need JavaScript enabled to view it.

Website: https://bitcoinlatinum.com/

Address: 2100 Geng Road, Palo Alto, California 94303, USA

Telephone: +1 800-528-0985

SOURCE: Bitcoin Latinum Foundation