+ Larger Font
|
- Smaller Font

RSS
Globe NewsWire News Distribution Service
GlobeNewswire and Intrado form a single worldwide news distribution service with expertise in multiple continents, helping public and private companies communicate with media and investors in local languages. Publicly traded companies can now seamlessly address their regulatory disclosure requirements in markets throughout the world. Learn more about GlobeNewsWire.com here.

RobinsPost partnered with Globe Newswire when it used to be owend by NASDAQ, to bring you the latest industry information from top companies. This partnership brought valuable information to help consumers receive the best product and news data on the web. The partnership was formed on September 14th, 2015.

NASDAQ YouTube Channel

Details

Written by

Globe NewsWire Press Releases

Category: Globe NewsWire News Distribution Service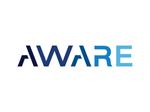 Cyber Defense Magazine recognizes Knomi in 2021 Global InfoSec Awards at RSA Conference
BEDFORD, Mass., May 17, 2021 (GLOBE NEWSWIRE) -- Aware, Inc., (NASDAQ: AWRE), a leading global provider of biometric-based authentication software products, solutions and services, is pleased to announce that it has received a prestigious 2021 Global InfoSec Award from Cyber Defense Magazine for its Knomi™ mobile biometric authentication platform. Knomi was named as the winner for Best Product in Passwordless Authentication due to its field proven capability to protect against cybersecurity threats by replacing theft-prone passwords with secure biometric authentication technology.

Knomi is a mobile biometric authentication framework that uses face and voice recognition to enable highly secure and convenient multifactor authentication, eliminating the need for cumbersome and less secure passwords. With individuals increasingly reliant on mobile devices to access their personal information and assets, Knomi provides a safe and secure method to protect them against hackers and other cybersecurity threats.

"With large scale data breaches and identity theft in the news almost daily, demand for stronger, passwordless authentication solutions like Knomi has never been greater," said Rob Mungovan, chief commercial officer at Aware. "Knomi was designed to address the increasing need for a secure, convenient authentication method that isn't reliant on passwords. Winning this award further cements Knomi's status as a world class passwordless authentication solution, and we are thrilled with the result."

The Global InfoSec Awards recognize companies and products that demonstrate innovation in the world of cyber defense. With its use of face and voice matching, spoof-resistant liveness detection, and flexible device-, server- and browser-based options for customers, Knomi meets these qualifications directly, and stands apart as a clear leader in passwordless authentication technology.

"Aware embodies three major features we judges look for to become winners: understanding tomorrow's threats, today, providing a cost-effective solution and innovating in unexpected ways that can help stop the next breach," said Gary S. Miliefsky, Publisher of Cyber Defense Magazine.

Aware was presented with the Global InfoSec Award for Best Product in Passwordless Authentication at the 2021 RSA Conference. To learn more about Knomi's award-winning features and benefits, visit Aware's website.

About Aware
Aware, a global leader in productized biometrics software products, solutions and services, provides critical biometric functionality to collect, manage, process, and match biometric images and data for identification and authentication. With their decades-long experience, Aware leads the market in liveness detection and multi-modal fusion to protect client and business processes through fingerprint, face, iris, and voice matching algorithms, mobile biometric capture and authentication software, a biometric workflow and middleware platform, and a fully-scalable ABIS. Their device-agnostic, integration-ready, and customer-managed products enable ease-of-use for enterprises to empower individuals to own their identities. Aware serves customers across a multitude of industries, including financial services, enterprise security, healthcare, human resources, citizen ID, border management, law enforcement, defense, and intelligence. Aware is a publicly held company (Nasdaq: AWRE) based in Bedford, Massachusetts. To learn more, visit https://www.aware.com or follow Aware on Twitter @AwareBiometrics.

About CDM InfoSec Awards
This is Cyber Defense Magazine's ninth year of honoring global InfoSec innovators. Our submission requirements are for any startup, early stage, later stage or public companies in the INFORMATION SECURITY (INFOSEC) space who believe they have a unique and compelling value proposition for their product or service. Learn more at www.cyberdefenseawards.com

About the Judging
The judges are CISSP, FMDHS, CEH, certified security professionals who voted based on their independent review of the company submitted materials on the website of each submission including but not limited to data sheets, white papers, product literature and other market variables. CDM has a flexible philosophy to find more innovative players with new and unique technologies, than the one with the most customers or money in the bank. CDM is always asking "What's Next?" so we are looking for Next Generation InfoSec Solutions.

About Cyber Defense Magazine
With over 5 Million monthly readers and growing, and thousands of pages of searchable online infosec content, Cyber Defense Magazine is the premier source of IT Security information for B2B and B2G with our sister magazine Cyber Security Magazine for B2C. We are managed and published by and for ethical, honest, passionate information security professionals. Our mission is to share cutting-edge knowledge, real-world stories and awards on the best ideas, products and services in the information technology industry. We deliver electronic magazines every month online for free, and special editions exclusively for the RSA Conferences. CDM is a proud member of the Cyber Defense Media Group. Learn more about us at https://www.cyberdefensemagazine.com and visit https://www.cyberdefensetv.com and https://www.cyberdefenseradio.com to see and hear some of the most informative interviews of many of these winning company executives. Join a webinar at https://www.cyberdefensewebinars.com and realize that infosec knowledge is power.

Aware is a registered trademark of Aware, Inc.

A photo accompanying this announcement is available at https://www.globenewswire.com/NewsRoom/AttachmentNg/2acccb9d-20bf-4c19-9dd6-d32b4926c81b

Details

Written by

Globe NewsWire Press Releases

Category: Globe NewsWire News Distribution Service

Provides FE with Water Treatment scale, brand strength, geographic presence, and greater access to critical water quality dealer channel.

Expands Water Treatment product portfolio of both residential and commercial offerings and enhances competitive position in a highly fragmented end market.
Creates a new FE growth platform that can leverage product development, operational and supply chain efficiencies, and potential for geographic expansion.
Total consideration of $150 million.
Anticipated to be accretive to 2021 earnings per share (EPS).

FORT WAYNE, Ind., May 17, 2021 (GLOBE NEWSWIRE) -- Franklin Electric Co., Inc. (NASDAQ: FELE) announced today that it has acquired New Aqua, LLC and its wholly owned subsidiaries, headquartered in Indianapolis, Indiana in an all-cash transaction valued at $150 million, subject to customary adjustments. The transaction is expected to be accretive to earnings per share (EPS) in 2021 in the range of $0.04 to $0.06 per share. As a result, the Company has revised its full year 2021 earnings per share before restructuring expenses guidance to be in the range from $2.85 to $3.05.

New Aqua is a market leading water treatment business with more than 60 years of proven market success driven by more than 230 employees and 590 independent water quality dealers within the United States. The business currently operates under the brand names Aqua Systems and Hellenbrand to manufacture and provide services for a complete line of residential and commercial water treatment and drinking water equipment. New Aqua's consolidated annual sales in 2020 were approximately $68 million, with EBITDA (a) margins of about 17 percent.

"With this acquisition, Franklin Electric solidifies itself as a leader within the residential and light commercial water treatment space, focused on the wholesale and water quality dealer channels. We look forward to working with our suppliers, wholesale distribution partners and water quality dealers to offer high quality products and services, while also expanding Franklin Electric's product offerings and reach as a provider of water systems solutions," commented Gregg Sengstack, Chairperson and Chief Executive Officer of Franklin Electric.

Don Kenney, President of Franklin Electric's Water Systems segment, said, "We are continuing to invest in prominent water treatment assets as a strategic adjacency to our leading ground water pumping position across the globe. We are pleased to add Aqua Systems' strong brand to our water treatment businesses, which now operate under the Aqua Systems, Hellenbrand, Sterling, Avid, Puronics, and Waterite brands. Aqua Systems and Hellenbrand both have rich histories as leading providers of premium residential and commercial water treatment systems, and the acquisition will expand our channel, product, and geographic offerings in the United States. I would like to welcome Aqua Systems and Hellenbrand to the Franklin Electric family."

John Ackerman, former majority owner of Aqua Systems, will continue to serve as an advisor to Franklin Electric during the transition. The current management team of Aqua Systems, including its Chief Executive Officer, Don Line, will remain with the company.

Conference Call

A conference call and presentation to review the acquisition will commence at 4:05 pm ET. The call will be available via a live webcast in a listen only mode by going to:

https://edge.media-server.com/mmc/p/khkp3cyt

If you intend to ask questions during the call, please dial in using 877.643.7158 for domestic calls and 914.495.8565 for international calls. The conference ID is: 7685787.

A replay of the conference call will be available Monday, May 17, 2021 at 7:00 pm ET through 7:00 pm ET on Monday, May 24, 2021, by dialing 855.859.2056 for domestic calls and 404.537.3406 for international calls. The replay passcode is: 7685787.

Presentation slides will be discussed on the call and will be available for review around 4:00 pm ET on the Franklin Electric website Investor Relations page or through the following link:

https://franklin-electric.com/company/investor-relations/

About Franklin Electric

Franklin Electric is a global leader in the production and marketing of systems and components for the movement of water and fuel. Recognized as a technical leader in its products and services, Franklin Electric serves customers around the world in residential, commercial, agricultural, industrial, municipal, and fueling applications.

Franklin Electric Contact:

John J. Haines
Franklin Electric Co., Inc.
260-824-2900
Email: This email address is being protected from spambots. You need JavaScript enabled to view it.

"Safe Harbor" Statement under the Private Securities Litigation Reform Act of 1995. Any forward-looking statements contained herein, including those relating to market conditions or the Company's financial results, costs, expenses or expense reductions, profit margins, inventory levels, foreign currency translation rates, liquidity expectations, business goals and sales growth, involve risks and uncertainties, including but not limited to, risks and uncertainties with respect to general economic and currency conditions, various conditions specific to the Company's business and industry, weather conditions, new housing starts, market demand, competitive factors, changes in distribution channels, supply constraints, effect of price increases, raw material costs, technology factors, integration of acquisitions, litigation, government and regulatory actions, the Company's accounting policies, future trends, epidemics and pandemics, and other risks which are detailed in the Company's Securities and Exchange Commission filings, included in Item 1A of Part I of the Company's Annual Report on Form 10-K for the fiscal year ending December 31, 2020, Exhibit 99.1 attached thereto and in Item 1A of Part II of the Company's Quarterly Reports on Form 10-Q. These risks and uncertainties may cause actual results to differ materially from those indicated by the forward-looking statements. All forward-looking statements made herein are based on information currently available, and the Company assumes no obligation to update any forward-looking statements.

(a) EBITDA is Earnings before Interest, Taxes, Depreciation and Amortization adjusted for one-time items.