+ Larger Font
|
+ Smaller Font
World News
Details

Category: World News
Last Updated:

24 August 2018

Published:

17 February 2015

Written by

Robin Casey
Natural Disasters: News, Earthquakes, Tsunamis, Tornadoes, Hurricanes, Storms, Air Quality

Natural Disasters News From The Web
Weather Disaster Supply Checklist For People
Water, one gallon of water per person per day, for drinking and sanitation
Food, at least a three-day supply of non-perishable food
Battery-powered radio and a NOAA Weather Radio with tone alert, and extra batteries for both
Flashlight and extra batteries
First Aid kit
Whistle to signal for help
Infant formula and diapers, if you have an infant
Moist towelettes, garbage bags and plastic ties for personal sanitation
Dust mask or cotton t-shirt, to help filter the air
Plastic sheeting and duct tape to shelter-in-place
Wrench or pliers to turn off utilities
Can opener for food (if kit contains canned food)
A jacket or coat
Long pants
A long sleeve shirt
Sturdy shoes
A hat and gloves
A sleeping bag or warm blanket for each person
Emergency reference materials such as a first aid book or a print out of the information on www.ready.gov
Rain gear
Mess kits, paper cups, plates and plastic utensils
Cash or traveler's checks, change
Paper towels
Fire Extinguisher
Tent
Compass
Matches in a waterproof container*
Signal flare*
Paper, pencil
Personal hygiene items including feminine supplies
Disinfectant*
Household chlorine bleach*
You can use bleach as a disinfectant (diluted nine parts water to one part bleach), or in an emergency you can also use it to treat water. Use 16 drops of regular household liquid bleach per gallon of water. Do not use scented, color safe or bleaches with added cleaners.
Medicine dropper
Important Family Documents such as copies of insurance policies, identification and bank account records in a waterproof, portable container
Weather Disaster Supply Checklist For Pets
Photocopies of medical records and a waterproof container with a two-week supply of any medicine your pet requires (Remember, food and medications need to be rotated out of your emergency kit—otherwise they may go bad or become useless.)
Pet first-aid kit and guide book (ask your vet what to include, or visit the ASPCA Store to buy one online)
3-7 days-worth of canned (pop-top) or dry food (be sure to rotate every two months)
Disposable litter trays (aluminum roasting pans are perfect)
Litter or paper toweling
Liquid dish soap and disinfectant
Disposable garbage bags for clean-up
Pet feeding dishes
Extra collar or harness as well as an extra leash
Bottled water, at least 7 days' worth for each person and pet (store in a cool, dry place and replace every two months)
A traveling bag, crate or sturdy carrier, ideally one for each pet
Flashlight
Blanket (for scooping up a fearful pet)
Recent photos of your pets (in case you are separated and need to make "Lost" posters)
Especially for cats:

Pillowcase or Evac-Sack, toys, scoopable litter
Especially for dogs:

Extra leash, toys and chew toys, a week's worth of cage liner
American Red Cross
NOAA Weather Radio Live
Tsunamis RSS
Tsunami warnings and information for Pacific Ocean countries
Ptwc Tsunami Supplement Statement


000
WEPA42 PHEB 141759
TIBPAC

TSUNAMI INFORMATION STATEMENT NUMBER 3
NWS PACIFIC TSUNAMI WARNING CENTER EWA BEACH HI
1757 UTC THU NOV 14 2019

...PTWC TSUNAMI SUPPLEMENT STATEMENT...


**** NOTICE **** NOTICE **** NOTICE **** NOTICE **** NOTICE *****

 THIS STATEMENT IS ISSUED FOR INFORMATION ONLY IN SUPPORT OF THE
 UNESCO/IOC PACIFIC TSUNAMI WARNING AND MITIGATION SYSTEM AND IS
 MEANT FOR NATIONAL AUTHORITIES IN EACH COUNTRY OF THAT SYSTEM.

 NATIONAL AUTHORITIES WILL DETERMINE THE APPROPRIATE LEVEL OF
 ALERT FOR EACH COUNTRY AND MAY ISSUE ADDITIONAL OR MORE REFINED
 INFORMATION.

**** NOTICE **** NOTICE **** NOTICE **** NOTICE **** NOTICE *****

THE TSUNAMI FORECAST IS UPDATED IN THIS MESSAGE.


PRELIMINARY EARTHQUAKE PARAMETERS
---------------------------------

  * MAGNITUDE      7.1
  * ORIGIN TIME    1618 UTC NOV 14 2019
  * COORDINATES    1.5 NORTH  126.4 EAST
  * DEPTH          62 KM / 39 MILES
  * LOCATION       MOLUCCA SEA


EVALUATION
----------

  * AN EARTHQUAKE WITH A PRELIMINARY MAGNITUDE OF 7.1 OCCURRED IN
    THE MOLUCCA SEA AT 1618 UTC ON THURSDAY NOVEMBER 14 2019.

  * ADDITIONAL TSUNAMI OBSERVATIONS HAVE BEEN MADE.


RECOMMENDED ACTIONS
-------------------

  * FOR COASTAL AREAS IMPACTED BY TSUNAMI WAVES... CAREFULLY
    MONITOR FOR ANY CONTINUING SEA LEVEL CHANGES. WHEN HAZARDOUS
    WAVES HAVE NOT BEEN OBSERVED FOR AT LEAST TWO HOURS THEN IT
    CAN BE ASSUMED THE HAZARD HAS PASSED. HOWEVER... CONTINUE TO
    EXERCISE CAUTION AROUND THE SEA AS SMALLER TSUNAMI
    FLUCTUATIONS MAY CONTINUE FOR MANY MORE HOURS.

  * FOR OTHER COASTAL AREAS... IF HAZARDOUS WAVES HAVE NOT BEEN
    OBSERVED FOR AT LEAST TWO HOURS AFTER THE ESTIMATED ARRIVAL
    TIME THEN IT CAN BE ASSUMED THE HAZARD HAS PASSED.
    HOWEVER... SMALL SEA LEVEL FLUCTUATIONS MAY OCCUR AND NORMAL
    CAUTION AROUND THE SEA SHOULD BE EXERCISED.


POTENTIAL IMPACTS
-----------------


TSUNAMI OBSERVATIONS
--------------------

  * THE FOLLOWING ARE TSUNAMI WAVE OBSERVATIONS FROM COASTAL
    AND/OR DEEP-OCEAN SEA LEVEL GAUGES AT THE INDICATED
    LOCATIONS. THE MAXIMUM TSUNAMI HEIGHT IS MEASURED WITH
    RESPECT TO THE NORMAL TIDE LEVEL.

                            GAUGE      TIME OF   MAXIMUM     WAVE
                         COORDINATES   MEASURE   TSUNAMI   PERIOD
    GAUGE LOCATION        LAT   LON     (UTC)     HEIGHT    (MIN)
    -------------------------------------------------------------
    BITUNG ID             1.4N 125.2E    1741   0.11M/ 0.4FT  12


NEXT UPDATE AND ADDITIONAL INFORMATION
--------------------------------------

  * THIS WILL BE THE FINAL STATEMENT ISSUED FOR THIS EVENT UNLESS
    NEW INFORMATION IS RECEIVED OR THE SITUATION CHANGES.

  * AUTHORITATIVE INFORMATION ABOUT THE EARTHQUAKE FROM THE U.S.
    GEOLOGICAL SURVEY CAN BE FOUND ON THE INTERNET AT
    EARTHQUAKE.USGS.GOV.

  * FURTHER INFORMATION ABOUT THIS EVENT MAY BE FOUND AT
    WWW.TSUNAMI.GOV.

  * COASTAL REGIONS OF HAWAII... AMERICAN SAMOA... GUAM... AND
    CNMI SHOULD REFER TO PACIFIC TSUNAMI WARNING CENTER MESSAGES
    SPECIFICALLY FOR THOSE PLACES THAT CAN BE FOUND AT
    WWW.TSUNAMI.GOV.

  * COASTAL REGIONS OF CALIFORNIA... OREGON... WASHINGTON...
    BRITISH COLUMBIA AND ALASKA SHOULD ONLY REFER TO U.S.
    NATIONAL TSUNAMI WARNING CENTER MESSAGES THAT CAN BE FOUND
    AT WWW.TSUNAMI.GOV.

$$


Tsunamis Watch RSS
Tsunami warnings and information for East Coast countries
Public Tsunami Information Statement


000
WEXX32 PAAQ 231620
TIBATE

Tsunami Information Statement Number 1
NWS National Tsunami Warning Center Palmer AK
1220 PM EDT Wed Oct 23 2019

...THIS IS A TSUNAMI INFORMATION STATEMENT FOR THE U.S. EAST COAST,
   GULF OF MEXICO STATES, AND EASTERN CANADA...

EVALUATION
----------
 * There is no tsunami danger for the U.S. east coast, the Gulf of
   Mexico states, or the eastern coast of Canada.

 * Based on earthquake information and historic tsunami records,
   the earthquake is not expected to generate a tsunami.

 * An earthquake has occurred with parameters listed below.


PRELIMINARY EARTHQUAKE PARAMETERS
---------------------------------

 * The following parameters are based on a rapid preliminary
   assessment of the earthquake and changes may occur.

 * Magnitude      6.5
 * Origin Time    1208  EDT Oct 23 2019
                  1108  CDT Oct 23 2019
                  1208  AST Oct 23 2019
                  1608  UTC Oct 23 2019
 * Coordinates    1.0 South 13.7 West
 * Depth          6 miles
 * Location       north of Ascension Island, central Atlantic Ocean


ADDITIONAL INFORMATION AND NEXT UPDATE
--------------------------------------
 * Refer to the internet site tsunami.gov for more information.

 * Caribbean coastal regions should refer to the Pacific
   Tsunami Warning Center messages at tsunami.gov.

 * This will be the only U.S. National Tsunami Warning Center
   message issued for this event unless additional information
   becomes available.

$$



Hurricanes RSS
National Hurricane Center Graphical Tropical Weather Outlooks
NHC Atlantic Outlook


ZCZC MIATWOAT ALL
TTAA00 KNHC DDHHMM

Tropical Weather Outlook
NWS National Hurricane Center Miami FL
100 AM EST Thu Nov 21 2019

For the North Atlantic...Caribbean Sea and the Gulf of Mexico:

The National Hurricane Center is issuing advisories on Tropical
Storm Sebastien, located a few hundred miles north-northeast of
the northern Leeward Islands.

Tropical cyclone formation is not expected during the next 5 days.

$$
Forecaster Cangialosi
NNNN




Embed
Related News Stories From The Web And More
Related Bing News
Natural Disasters: Alerts, News, Updates, Video, and Ways To Help | World News | RobinsPost News Network - Newscast
Thu, 21 Nov 2019 01:29:00 GMT
Right now it looks like mainly rain and should be gone by the time America's Thanksgiving Parade gets started. Again, we'll keep you posted. You can get your 7 Day Forecast and track our next storm ...

Thu, 21 Nov 2019 00:15:00 GMT
Just a light breeze expected as well. TAMPA, Fla. (WFLA) - We've certainly had our share of cooler temperatures as of late - but there is a gradual warm up in the forecast for the rest of the week.

Wed, 20 Nov 2019 23:53:00 GMT
Warming temperatures return next week. We're looking at highs in the 60s again. Rain chances increase Tuesday into Wednesday. WSMV.com is now with you on the go! Get the latest news updates and video, ...

Wed, 20 Nov 2019 19:00:00 GMT
"There could be a decent amount of snow in parts of the Plains," according to Weather Channel meteorologist Ari Sarsalari. Unfortunately, blizzard conditions are also possible in the Upper Midwest as ...

Wed, 20 Nov 2019 16:25:00 GMT
CLEVELAND, Ohio - Warmer temperatures return on Thursday, as does rain. The National Weather Service forecast calls for highs in the 50s along with rain showers in the afternoon and evening. Windy ...

Related News Story Videos From Youtube
Possible Major Winter Storm Next week for the Plains - U.S Weather Forecast
Metro Detroit weather forecast
Five Day Weather Forecast
20 November 2019 weather forecast
Northeast U.S. Weather Forecast: 11/19/2019
Blow Us A Whistle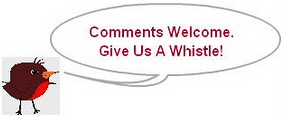 Comments (Whistles) Designed By

Disqus