A Well Elaborated Discussion Of The Microsoft Exam 70-743
Listen To This Article
Microsoft and its certification program have been in existence for quite some time. And this platform has helped shaped many IT professionals. But in the past year, their certification track was modified to pave way for new, job-role credentials. Some old certifications have been retired, though even with the changes, some old credentials still exist because of their continued relevance to the IT industry. And these include the MCSA: Windows Server 2016 certification.
From this article, you'll know which exam is better to take to gain the skills in Windows Server 2016 if you have no time to pass a long way which consists of sitting for three exams. So, let's move on to passing your exam by clicking here.
A composite exam of three single tests.
First and foremost, you should know that exam 70-743 is a composite of three standalone tests, which in this case, are 70-740, 70-741, and 70-742. This means that it's a 3-in-1 test that you need to accomplish before you earn your MCSA: Windows Server 2016 certification.
Getting ready for an exam is already challenging, much more if you prepare for three tests! It's even way perplexing if you are new to such field or you haven't fully equipped yourself with roles related to Windows Server. Therefore, it's important for you to have existing knowledge of Windows Server 2012 as well as a significant background in core infrastructure services. If you a holder of either the MCSA: Windows Server 2008 or MCSA: Windows Server 2012 R2, then you've got a ticket to pursue this certification track.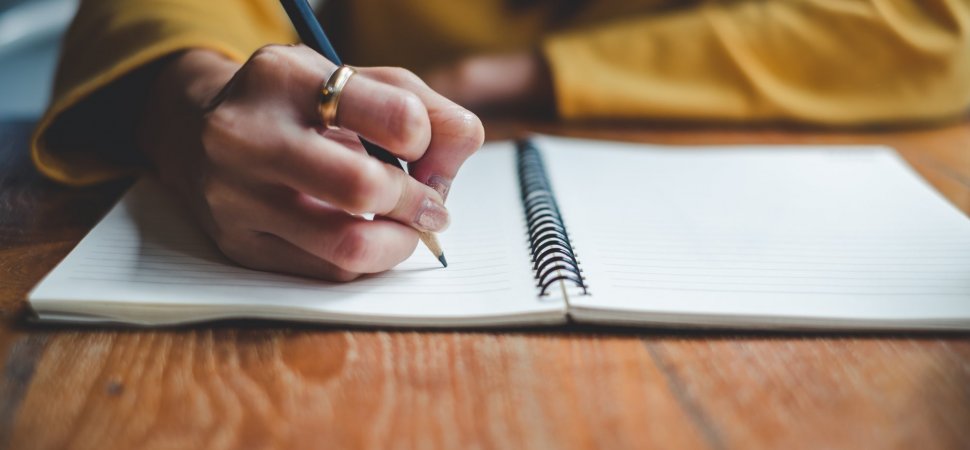 Image Credit: Getty Images
Map out your exam journey.
Since you have an idea of what the exam is all about, you can now start organizing an exam plan to ensure everything is covered. Even if exam 70-743 features the entirety of the exam topics, it's best that you divide them according to its specific tests o that you won't miss any significant topic.
1. Exam 70-740: Installation, Storage, and Compute.
From Storage Solution to Hyper-V to Server Environments, this exam unlocks a deeper grasp about Microsoft Server 2016. Here, you will acquire skills in installing Windows Servers, particularly in virtualized environments. Through this exam, you'll also digest some key facts about Windows Containers and High Availability.
2. Exam 70-741: Networking.
Exam 70-741 is the assessment of your expertise in Windows Server 2016 networking. With the support of this test, you will learn how to efficiently implement various Server 2016 features such Domain Name System (DNS), Dynamic Host Configuration Protocol (DHCP), and IP Address Management (IPAM). Also part of the coverage is your skills in applying network connectivity, along with distributed network solutions and remote access solutions.
3. Exam 70-742: Identity.
Completing the exam set is 70-742, which is mainly about identity with Windows Server 2016. However, there's more to understand in this test. It includes areas about Active Directory features such as user, computers, groups, and organizational units. Aside from Active Directory Domain Services and Active Directory Certification Services, this exam also tackles Group Policy functions.
Sort out your preparation options.
When preparing for these exams, you need to consider the time, money, and materials. It's because you need to pass three tests, which may have correlated yet different exam objectives. As a result, you need to invest in different resources.
Gain knowledge from Exam Ref 70-743.
This book is such a noteworthy reference to upgrade your skills in Windows Server 2016. Having this book is very beneficial, especially that you will encounter some challenging terms along the way. Aside from sticking with this material, there are also other exam refs specifically designed for each exam. So, if you want a more detailed reference, then you can invest in all three exam refs. These physical materials are set out in a more logical way, which makes it easy to understand. And on top of each discussion, you'll find some what-if situations and practice tests to check your level of understanding. Get your exam refs from Microsoft Press Store or Amazon.
Validate your skills with a series of mock tests.
Validate your knowledge by answering various practice tests. And if you're on the hunt for reliable exam files for 70-743, simply check out ExamSnap. This website offers a wide range of exam dumps that will help you polish your skills beforehand. Surprisingly, they also offer premium bundles, which already include practice tests, study guides, and training lectures. So, if you want to get your money's worth, then avail of their 70-743 premium bundle currently priced at $39.97.
Take the Microsoft courses.
Each exam also comes with its own instructor-led course, hence making it more convenient for you to study about the objectives. To get better exam results, make sure not to skip one of the three training supervised by a Microsoft expert. And, don't forget to add the all-in-one training particularly created for exam 70-743. In addition, there are various online training courses offered by Microsoft that expounds the sub-topics of the exams.
Establish your practical skills in a home lab.
Practice your skills further in a home lab. This may appear to be an added expense but surely it's a great investment in your exam and your future. Having your own resources makes it easier for you to acquire in-depth proficiency in Windows Server 2016. When practicing in a lab, you will feel more confident and prepared to take on the real challenge in the future.
Conclusion.
All three exams are challenging but downright fulfilling. So, if you want something that will truly give your career a boost, then you won't get wrong with the MCSA: Windows Server 2016 certification. The process itself may be nerve-wracking but the benefits are so hard to ignore! And since you'll be pursuing a quite long exam journey, don't waste your time and start sketching out your exam plan now.