Auto Europe Announces Special Discounts for Members of AAA, AARP and the Military

Auto Europe Announces Special Discounts for Members of AAA, AARP and the Military
As 2015 comes to a close, and people around the world begin to consider travel as part of their holiday plays or 2016 New Year's Resolutions, Auto Europe has announced a series of car rental discounts for members of AAA, AARP, and the Military--just in time for holiday travel!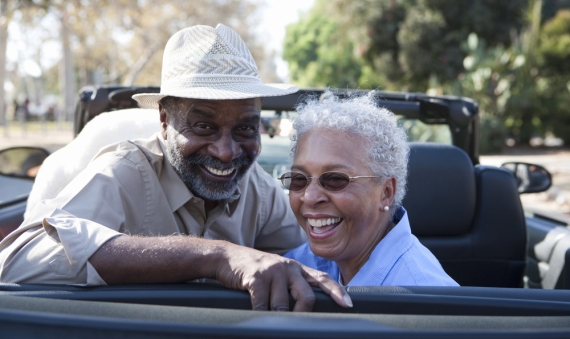 Committed to providing the best rates industry-wide, Auto Europe is offering an additional 5% discount to AAA and AARP members and are making the same offer as a special thank-you to active duty military members, veterans and their families. This 5% discount is applied on top of Auto Europe's current sales and promotions, meaning you won't find a better deal anywhere on the web.
AAA Member Discount from Auto Europe
While many car rental companies offer AAA discounts, the advantage of booking with Auto Europe is that you can compare rates between suppliers, and enjoy a discount on the car of your choice. Love to rent from Hertz? No problem – book a Hertz rental car with Auto Europe for a discounted rate? Don't have a preference? Pick the lowest available rate and save even more as a AAA member. And if you have questions, Auto Europe's staff of reservation experts always goes the extra-mile to ensure you a smooth rental process. Spend your time enjoying your vacation, instead of stressing over car rental logistics.
Auto Europe's AAA Car Rental Discount
AARP Member Discount from Auto Europe
For over 60 years Auto Europe has been helping seniors secure the best rates on car rentals while offering the detail-oriented, top-notch customer service seniors deserve. With a simple booking process and the best rates you'll find anywhere online, seniors can enjoy a 5% additional discount and confirm their reservation in minutes.
AARP Car Rental Discount from Auto Europe
Military Discount from Auto Europe
As a small salute to America's brave servicemen and servicewomen (both active-duty, veterans, and their families), Auto Europe is now offering a military car rental discount, saving military members and their families an additional 5% off their rates. Visit the link below to view a side-by-side comparison of USAA car rental options vs. Auto Europe's discount.
Auto Europe Car Rental Military Discount
Spend Less, See More on Your Next Trip!
Renting a car when traveling Europe can seem like an expensive endeavor at first, until you discover Auto Europe's best-rate guarantee coupled with one of their new AAA, AARP, or Military Discounts. As you look ahead to 2016, make sure you take advantage of these deals instead of spending extra money on your rental car reservation. Stretch your dollar and treat yourself to a fancy meal at a Michelin Star Restaurant, or purchase some one-of-a-kind keepsakes to bring back home.