Software Review: Top Five Online Video Editors
Listen To This Article
In today"s world, you can do everything and anything online, one of it is improving the sounds and visuals of a video using an online video editor. In the same vein, editing videos can also require some paid desktop version that the user needs to download. However, there are some free online tools that are as effective. Not to look further, we've highlighted top 5 online video editor that improve the sound and visual quality of your video without downloading anything but your edited video and they are free to use. Online video editor varies based on the quality of the browser, these top 5 online video editor differs in advanced options. Some of these includes:
1. KeepVid Online Video Editor.
2. Clipchamp.
3. Adobe Spark.
4. WeVideo.
5. Magisto.
1. KeepVid Online video Editor is a free online video editor, video cutter, video rotates editor and many more. It helps user edit, trim videos for YouTube and other video sharing platforms. KeepVid is a great online editor for mp4, Instagram, Android video editor, and YouTube. It helps provide a number of helpful features like online video converter, online video cropper, video rotates editor and flip video editor. You can also edit videos with KeepVid to edit for YouTube, trim mp4 for mobile while it also adjusts video brightness in simple clicks.
2. ClipChamp organizes all user's videos in one place, it offers compressor, webcam recorder as well as video converter. Its user interface is user-friendly and offers basic editing options expected of any online video editor i.e. speed control, cutting, trimming, filters, title blocks etc. It"s a simple drag and drop editor with no advanced settings, and it is free to use. Edited videos are exported in 480p resolution.
3. Adobe Spark: is quite a versatile editing tools that can be used to make graphics, greeting cards and also videos. Adobe Spark has its own in-app templates and also user can create magic from scratch. This free video editor is great for creating video stories, however, a user is limited with editing and it has got an obtrusive watermark when a video is exported.
4. WeVideo: is an online editor that makes the capturing, creating, editing, viewing and sharing of 6videos if up to 4K resolution. User can work with any OS device. Its cloud storage offers the user with commencing project on one device and continuing from where they left off. The paid version permits video sharing and team edit which gives a 1GB cloud storage to publish 5 minutes per month video exported at 480p resolution.
5. Magisto: have got an advanced high technology Artificial Intelligence video maker that can transform photos and videos into exciting videos. Magisto is helpful especially for entrepreneurs or marketing professionals to promote their product or services that can help scale business and improve its effectiveness. Amazing news, their support with iStock further offers professional video clips.
3 STEPS OF HOW TO USE KEEPVID.COM TO EDIT THE VIDEO.
Step 1- Upload video: upload the video to KeepVid. online video editor by either clicking the add files button or by simply opting to drag and drop file.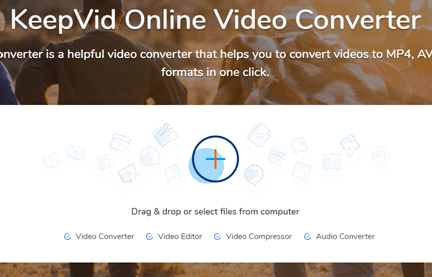 Step 2- Edit Video: Then go ahead to edit the video, trim, adjust, crop, flip, rotate, and use the convert functions easily.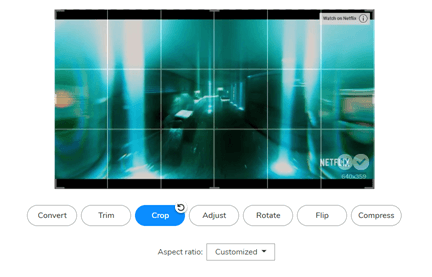 Step 3 - Make and Apply Changes: Select the "Start Now;" button to begin applying the changes to your edited video.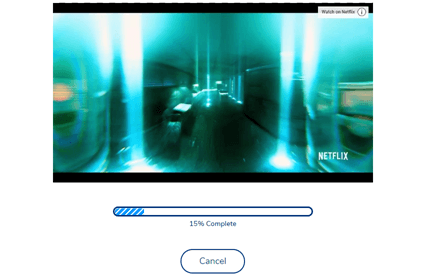 KeepVid online video editor ( https://keepvid.com/video-editor.html) is a free, secure and quality enhancing video editor that helps choose video resolution at ease. It saves time and makes changing of video quick without the wait. Allows user edit and convert videos easily. It supports Firefox and Google Chrome effectively and also protects the user's privacy without hosting user's information.