Russia Gaming Week Discusses Key Points On The Betting Of CyberSport Development
Konstantin Makarov to tell Russian Gaming Week about influence of betting on cybersport development
On June 7-8, Konstantin Makarov will speak at Russian Gaming Week 2017 conference in Moscow. Speaker is the head of Bingo Boom betting company, president of Foundation for computer sports support and development, and head of Self-regulatory Organization of Bookmakers.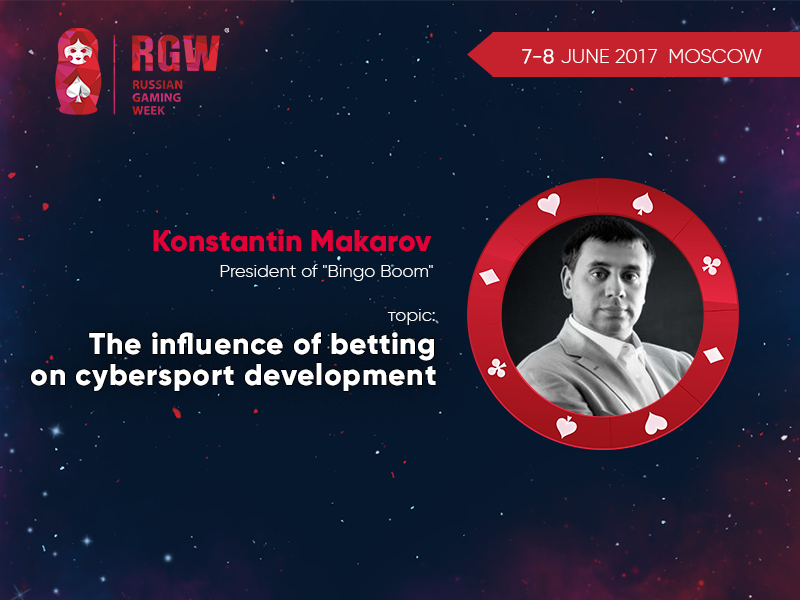 Presentation topic: The influence of betting on cybersport development.
Key points of the forthcoming presentation:
Increasing bettors' interest to eSports.
Growing eSports popularity and massive involvement of its audience.
Profit from industry advertising.
Financing via mandatory deductions for using competition names by betting shops.
Being a candidate of legal sciences and experienced head of the betting shop (since 2012), Konstantin Makarov will reveal positive and negative aspects of the new law regulating cooperation between bookmakers and sports organizations.
Special focus will be on financially prospective eSports trend that has been recently included in the official register of Sports of the Russian Federation.
You can buy tickets to Russian Gaming Week 2017 following the link. Information about other conference speakers can be found here.