For the first time at Russian Gaming Week: open lectures are looking for speakers!
On June 7-8, Sokolniki ECC will host the most significant event in the gambling industry:
Russian Gaming Week
. In 2017, together with the conference involving international speakers and the largest industry exhibition in the CIS, the organisers have announced a new section: open lectures for visitors! Lecture hall is a platform that includes educational lectures and workshops and gives all attendees a chance to share experience and knowledge, providing industry experts with an interactive platform for communication with the audience as well.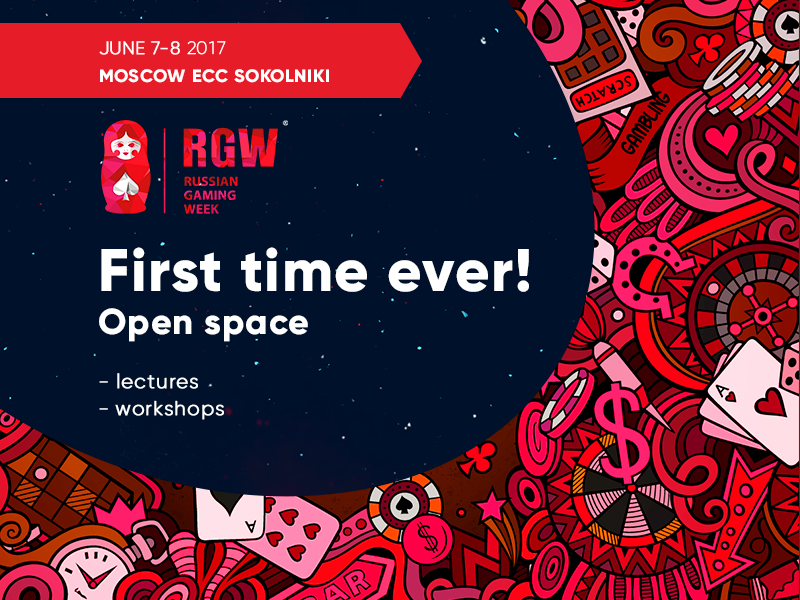 We are looking for experts to report at the lectures! Invited are: representatives of the industry media;- land-based and online gambling operators; - players of exchange and over-the-counter trades and dealing centres; - representatives and participants of affiliate programs of online casino and betting portals; - investors and representatives of payment systems;- manufacturers of security systems; - certification and quality control specialists; - developers of software and hardware for bookmakers and all types of casinos.
We are waiting for the reports and workshops on the topics as follows: sports and eSports betting;- land-based and online casino; - innovative technologies, VR/AR in gambling; - advertising and digital marketing; - application of payment systems in gambling business; - information security.
If you have something to share, show and tell, you are our speaker and we are waiting for you at the open lectures as part of RGW 2017. In order to participate in RGW lectures as an expert, please fill out the registration form (https://goo.gl/ooT4Ip ). Preliminary registration is obligatory for participation! Follow the news and event program on the website!