Where do bitcoins come from and why are they so beneficial in gaming? Report by bitcoin enthusiast Maxim Krupyshev
Why bitcoin is so advantageous in gaming and what risks associated with its use are not being mentioned in press releases?
Maxim Krupyshev, one of the founders of the Cubits processing platform, will speak about the concept of cryptocurrencies and technical issues associated with the introduction of bitcoin at the Russian Gaming Week.
Max has master degree in business administration. He's been interested in bitcoin since the very start of its popularity. Nowadays he gives lectures, consults crypto projects and is known to the participants of the largest cryptocurrency conference in Eastern Europe - Blockchain Bitcoin Conference.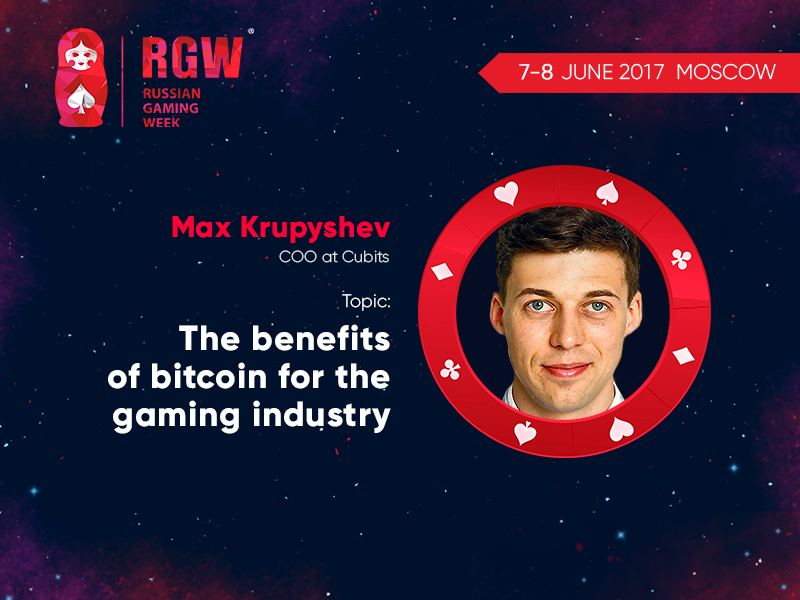 From his presentation you will learn:
- What is bitcoin, where does it come from and what is mining itself;
- How transactions are conducted;
- Why bitcoin is considered an ideal payment method;
- Problems and risks gaming operators should be aware of.
Both beginners and experts in the cryptocurrency industry will have something to ask the speaker!