Lessons that can't be learnt at school: find out how make money on bets at RGW 2017!
How to analyze sports and place bets wisely? What payment systems to use and what are the best ways to withdraw money? What makes a positive impact on the profitability of online casinos and how to attract 1000 new players a day?
These and many other questions will be discussed by key experts of the gambling industry and attendees of Russian Gaming Week 2017 at the open presentation floor on June 7.
The presentation floor will become an interactive platform for gambling enthusiasts, where everyone will have an opportunity to communicate with experts and representatives of the top CIS and European companies personally, as well as learn about successful cases and attend workshops.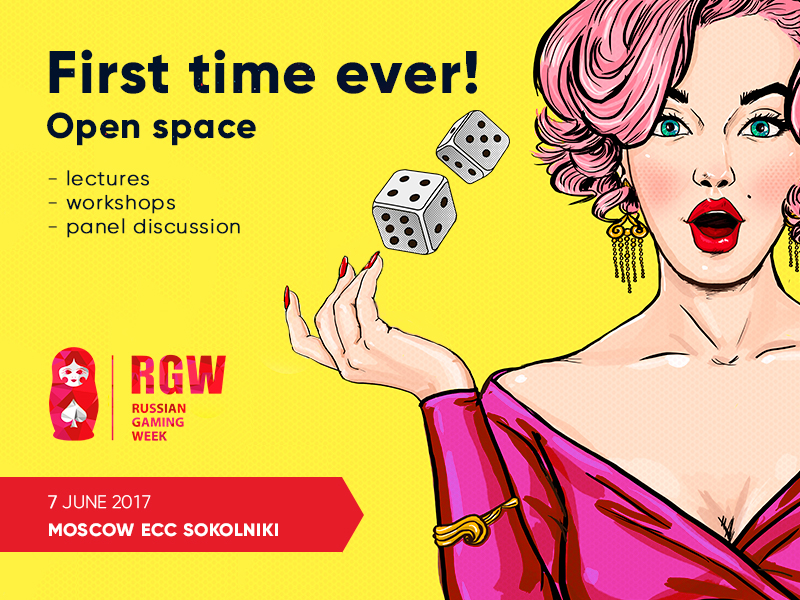 Among the most anticipated speakers will be:
* Elena Rasskazova, Head of the UB|CONSULTING training center with the workshop titled "Hint for bookmakers: Asian handicap: 4 outcome options. Alternative outcomes: fraud loophole or a professional bookmaking tool?"
* Eric Benz, Managing Director at Cryptopay. Together with George Basiladze, he will guide a panel discussion on the topic "Bitcoin and Gaming Fireside Chat by Cryptopay".
* Denis Kazanskiy, a sports forecasting veteran at the Bookmaker Ratings website, one of the most popular football and hockey commentators on Match TV channel, will share his personal experience of making a good sports forecast.
The full presentation program is ready; you can find it on RGW website.
"The presentation floor is a completely new format for us initiated by the RGW team to make every attendee a part of professional movement, and provide more opportunities to expand their professional horizon.
Experts, in turn, will be able to establish personal contacts with a loyal audience. The idea is experimental and we are looking forward to see what happens in the end. Currently, the new activity looks promising, considering interest from the speakers and visitors", commented Victoria Budanova, Project Manager of RGW 2017.
Do not miss the opportunity to learn all the secrets of gambling business! Register to participate in the event.