5 Trends That Will Define The Future Of Online Gambling
Online gambling remains one of the most vibrant entertainment economies in the world. But these five upcoming trends can change the way we gamble forever.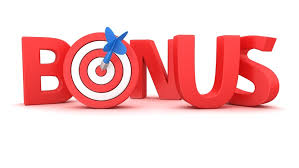 Ever since its launch in 1994, online gambling has been taking giant leaps and strides all over the world.
It went from being worth USD 30 billion to USD 50 billion in just 6 years and has even spawned new popular game types like live casino gaming.
However, this ever-growing industry is creating some new trends that have the potential to revolutionize it sooner rather than later.
Virtual Reality.
The popular gaming software developer NetEnt showcased the virtual reality version of some of its most famous slots including Gonzo's Quest.
While online gaming has a lot of advantages, some players still complain about the lack of a true brick and mortar feel. The closest the gambling industry has come to resolve this is the development of live casinos.
Incorporating virtual reality into live casino games will enable players to get the experience of sitting next to their opponents and the croupier right from their home.
Though the development of virtual reality for live casinos is still in its early stages, it is a very exciting prospect considering its potential to significantly improve gameplay and provide truly lifelike experience.
Personalized experience.
Providing a personalized experience has become a common principle in most B2C industries, and, naturally, gambling is catching up too.
Amid fierce competition, the only way operators can retain more customers is to provide a personalized experience.
How can they do this?
Operators can offer specific bonuses to players based on the games they indulge in the most. For example, free spins can be allocated to players who enjoy slot games while cash bonuses can be provided to players who prefer live casino games.
Operators can also work on collecting feedback from their players and tweaking their services to enrich the overall gameplay experience.
Skill-based games.
The gambling industry has predominantly been a luck based experience.
But operators have recognized that spinning the same wheel repeatedly can get monotonous and make players crave for more control.
Over time, strategy and skill based games will become popular as they keep the players engaged and entertained. A higher satisfaction rate will draw more crowds and create a win-win situation for both the operators and the players.
More regulatory steps.
Recently, problem gambling has become, well, a problem.
Several countries, especially Europe, have implemented stricter measures for online gambling and much more regulations are expected in the future.
This trend has its positives and negatives since more regulations will mean operators will be under much more scrutiny and players will get fewer promotions and bonuses.
But strict regulations will also mean crystal clear terms and conditions, and players will always welcome such a change.
More payment options.
Operators have been accepting more and more methods of payment to grow their potential player base.
While cryptocurrency is now being accepted by an increasing number of casinos, it will be no surprise if casinos soon start accepting convenient payment technologies like Apple Pay and Google Pay.
In conclusion, with such exciting new trends and phenomenal growth rates, the online gambling industry continues to prove that it's one of the most vibrant entertainment economies in the world.