5 Unusual Holiday Destinations To Try In 2019: Offbeat Travel Ideas
Listen To This Article
If you're a regular holidaymaker, you might have a tried-and-tested cache of destinations you like to visit. Maybe you regularly plan a backpacking holiday in Thailand each year, or perhaps you're more of a New York city dweller. If that's the case, you might be getting tired of the same old holiday destinations year in, year out. Maybe you're even a new holidaymaker and can't decide where you want to go, but know you're not keen on going somewhere tourist-y.
Whatever your reasons might be, it's a good idea to try a new holiday destination every now and then. Holidays can be pricey, so it's a sound proposition to make sure you're getting the most for your money. If you're seeking a reputable, friendly way to fund your next unique venture, LogBookLoans run a great operation that's perfect for holiday planning. Once you've read through our 5 favourite unusual holiday destinations, click here to visit their website and get started on your planning – it's good to plan early. Without further ado, here are our 5 favourite off-the-beaten-track places to holiday this year.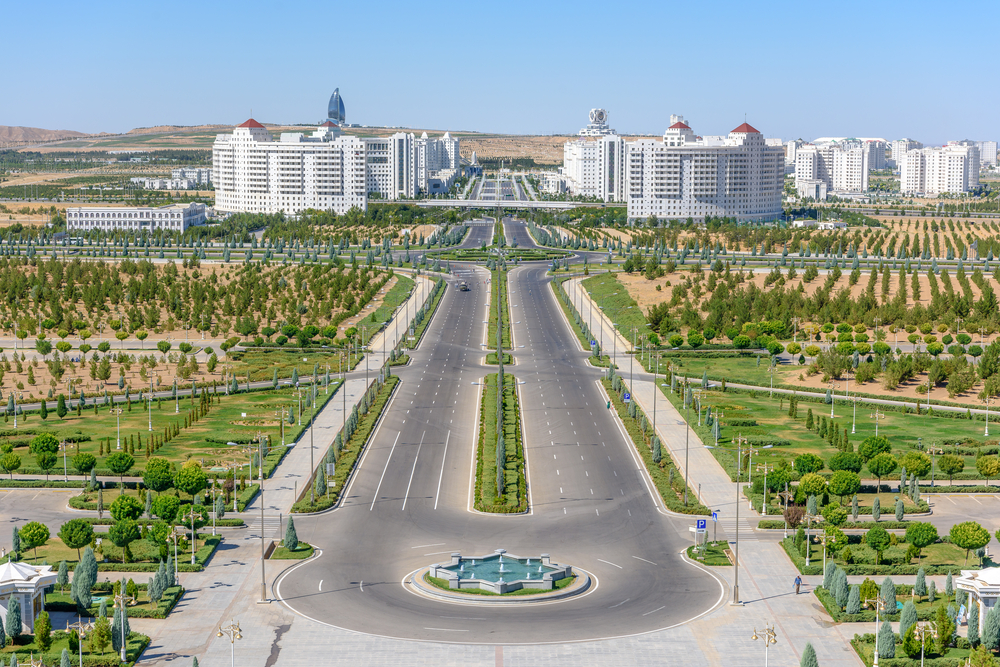 1. Turkmenistan
Quick warning before we proceed: visa restrictions in Turkmenistan are pretty darn strict. The UK guidelines for tourism in Turkmenistan state that all visitors will need a letter of invitation from an individual or company certified by the State Migration Service of Turkmenistan. If you're a holidaymaker, you can get one of these from authorised travel agents, so make sure you do that before you head off. Going to Turkmenistan might not be easy, but it's gosh darn beautiful. The Karakum Desert is one of the most breathtaking sights you can take in on our storied globe, with its beautiful craters and deep, searching canyons. Turkmenistan also boasts a couple of ancient cities with plenty of history like Konye-Urgench. This one's definitely worth the effort – just don't fall foul of the country's strict travel restrictions.
2. Mongolia
Mongolia is one of the most overlooked countries in Asia. Situated between China and Russia, this landlocked country is only slightly smaller than the American state of Alaska and boasts a population of only 3 million (for comparison, the population of London is around 14 million). Mongolia might be seen by many as unassuming and out-of-the-way, but it's a country with an incredible amount of history and natural beauty to take in. The beautiful Gorkhi-Terelj national park has hot springs to die for, while the Flaming Cliffs truly have to be seen to be believed. Mongolia only sees tourism from around 6,000 British tourists each year, which is a crying shame. Add yourself to the small number of visitors and make the Mongolian tourist board's day.
3. Madagascar
Lemurs! Most people will know Madagascar for its lemur population – its fuzzy, adorable, weird little lemur population. The truth is, though, that this African island has far more to offer than just its fauna. True, there are around 100 species of lemur on the island, so if that is your bag then you'll get your fill here. The capital city, Antananarivo, is absolutely rammed with life. Street market stalls bustle and offer some of the most delectable cuisine we've ever tasted, and the island sports incredible biodiverse landscapes, with geography ranging from baobab tree groves to beautifully-constructed cities. Don't let Madagascar escape your notice if you're looking to travel this year.
4. North Korea
Now, we know what you're thinking. The political situation in North Korea is extremely tense, right? Well, yes, that's definitely true. However, we promised unusual holiday destinations, and unusual holiday destinations we will most certainly provide. Contrary to popular belief, North Korea actually isn't that difficult to visit. Many specialised travel agencies will offer tours and visits to the country, and getting out again will only be a problem if you fall foul of the country's notoriously vigilant security forces. That said, if you're just there to do a little sightseeing, you could do a lot worse than North Korea, believe it or not. This is a nation with some truly different ideas about how civilisation should work, so if you're looking for a non-Western perspective on life, try North Korea.
5. Honduras
Take a trip to this beautiful South American country this year, but make sure you watch your wallet while you're doing so. Honduras is home to one of the highest known homicide rates, but things are slowly improving. If you do head to Honduras, as long as you're careful you'll have nothing to worry about while you're soaking in the sights, which are many and varied. If you're a history buff, make sure to check out the ancient Mayan archeological site of Copán, which is situated in western Honduras near the Guatemala border. Alternately, you could visit the gorgeous paradisal Bay Islands, which boast beautiful beaches and gorgeous blue waters. Finally, sample some of the delicious local cuisine, which heavily uses coconut milk and fish.