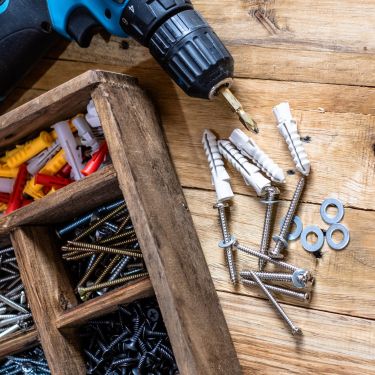 There comes a time in a woodworker's life when their workshop gets out of control. Instead of allowing the mess to accumulate, you should take some to clean and organize your space. Give yourself a few days to declutter and design a new and improved workshop. By managing your workshop, you can boost your efficiency and reduce the chances of injury.
Here are a few of the best ways to keep woodworking areas organized for long-term success and efficiency.
Donate Items You Don't Need
As a woodworker, you accumulate many items over time and begin to have duplicates of the same supplies and tools. If you have many things you don't need, you can donate them to a local charity store or a woodworking shop. By decluttering your space, you can more easily keep your working area organized.
Maximize Your Work Area
Maximizing your work area will allow you to use more space while working on projects. Aside from decluttering your workspace, you can also create an organizing system for your tools, utilize your entire room, and create a regular cleaning routine. Using your entire space, you can expand your storage and implement more space-saving furnishings into your area.
Add DIY Storage Furniture
Put your skills to the test and organize your workshop by creating DIY wood storage. Finding furniture that fits your work area without breaking the bank can be difficult. You can create a table, shelving, and other necessary workshop furnishings with scrap wood. Not only will you save money, but you'll also reap the rewarding feeling of using something you built.
Organize With Thought and Intention
The key to keeping your woodworking area organized is to clean and arrange your items with intention. Think of the things you use most and how you can get to them quicker. Break up large workspaces into smaller areas for specific tasks. Optimizing your work area to boost your woodworking efficiency is a great way to hone your craft and master it.