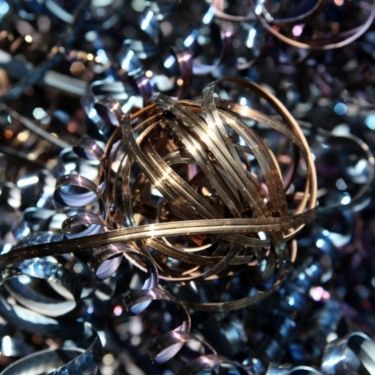 It can be hard to take a concept seriously when it has a funny name. That's most certainly the case when it comes to the material that we call swarf. Swarf, from the same Middle English root that gives us swerve, is simply an umbrella term for the byproducts of machine cutting: sawdust from wood, shavings from steel and plastic, or remnants of any other raw material to which we apply subtractive manufacturing.
It's fun to say out loud, but the damage that accumulated swarf can do to your CNC mills and lathes is no laughing matter. Failing to take care of swarf buildup can damage people and property—and may even leave money on the table. Let's discuss the importance of managing your CNC swarf and how you can do so.
Avoid Damaging Your Mill
CNC machines require quite a bit of maintenance—some tasks that you can perform yourself, others that you must delegate to specialists. Preventing debris from clogging your mill or lathe is among the jobs you can do to keep your mill or lathe at its best. A buildup of swarf can gum up the works of your CNC machine, causing it to be less effective or even overheat. Practice preventive maintenance and never let the swarf on and around a machine get out of hand.
Sweep Swarf, Stay Safe
It's bad enough that swarf can impair the functioning of your important and expensive equipment. Worse still is that it can be a pain—literally. The sharp edges of these metal chips can give you some nicks and cuts when you handle them, and sawdust can be a respiratory hazard. Smaller swarf, such as the powdery waste from intricate plastic cutting, may even embed itself in your skin. Don't allow this debris to build up—handle it safely and remove it from the workspace.
Swarf for Cash?
Metallic swarf comes in a few variants. Lathes yield turnings, which are curls of metal that fall as a workpiece rotates. The moving tools of drills and mills leave filings and shavings, which, depending on the precision of the cutting tool, can range in size from an almost powdery form to large and heavy chips of metal. Whatever their size, they could be valuable to recyclers—particularly if the workpieces are nonferrous metal. Yes, the importance of managing your CNC swarf has financial impacts as well. Gather your swarf for recycling and take the phrase "every little bit counts" to its natural conclusion.