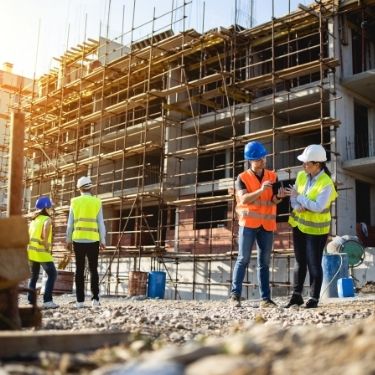 Often, people tout steel, fiberglass, and other artificial materials as the best materials for construction. For many reasons, this is an untrue assumption that overlooks the benefits of more traditional materials. Wood is still immensely foundational in modern building techniques and designs. What makes wood valuable for construction is its versatility in building projects, its unquestionable beauty, and its green impact on the industry.
Wood as a Construction Material
Few people realize just how helpful wood is. Various hardwoods can compete with even steel when it comes to durability. What's more, some species, such as oak, even surpass the usefulness of steel. This is primarily due to wood's innate flexibility and ability to bear weight evenly. Furthermore, wood is a much more available and affordable option than most other materials. It's also a natural insulator, making any building that has wood more energy efficient. Finally, certain species even naturally repel vermin due to the aromatic oils they contain.
Choosing Species for Decorative Purpose
When choosing materials that have a premium appeal, it's hard to compete with wood. Whether stained, charred, or painted, wood is a pliable medium that accepts various beautiful techniques and treatments. It's easy to customize the look of an interior structure simply by mixing different stains and finishes.
Moreover, every hardwood species has particular visual qualities and colors that set it apart. Some have subtle grains, while others have mineral streaks, such as the beautiful teak species. There are also woods with speckles, burls, and knots, which lend a wonderfully rustic appeal. Using different species throughout a building adds a stunning array of elegance. It's easy to evoke different moods using subtle combinations of species and stains to attain unique styles and statements.
It's More Environmentally Friendly
What makes wood valuable for construction most of all is its impact on the environment. Today, wood is an essential resource. Many kinds of wood on the market already come from responsibly managed forests. Additionally, it's easy to determine what woods don't come from ethical sources, helping ensure this resource stays protected. Since it originates from nature, it causes no byproducts and doesn't leave any toxic waste once people dispose of it. Choosing to use wood helps minimize the use of less sustainable resources.