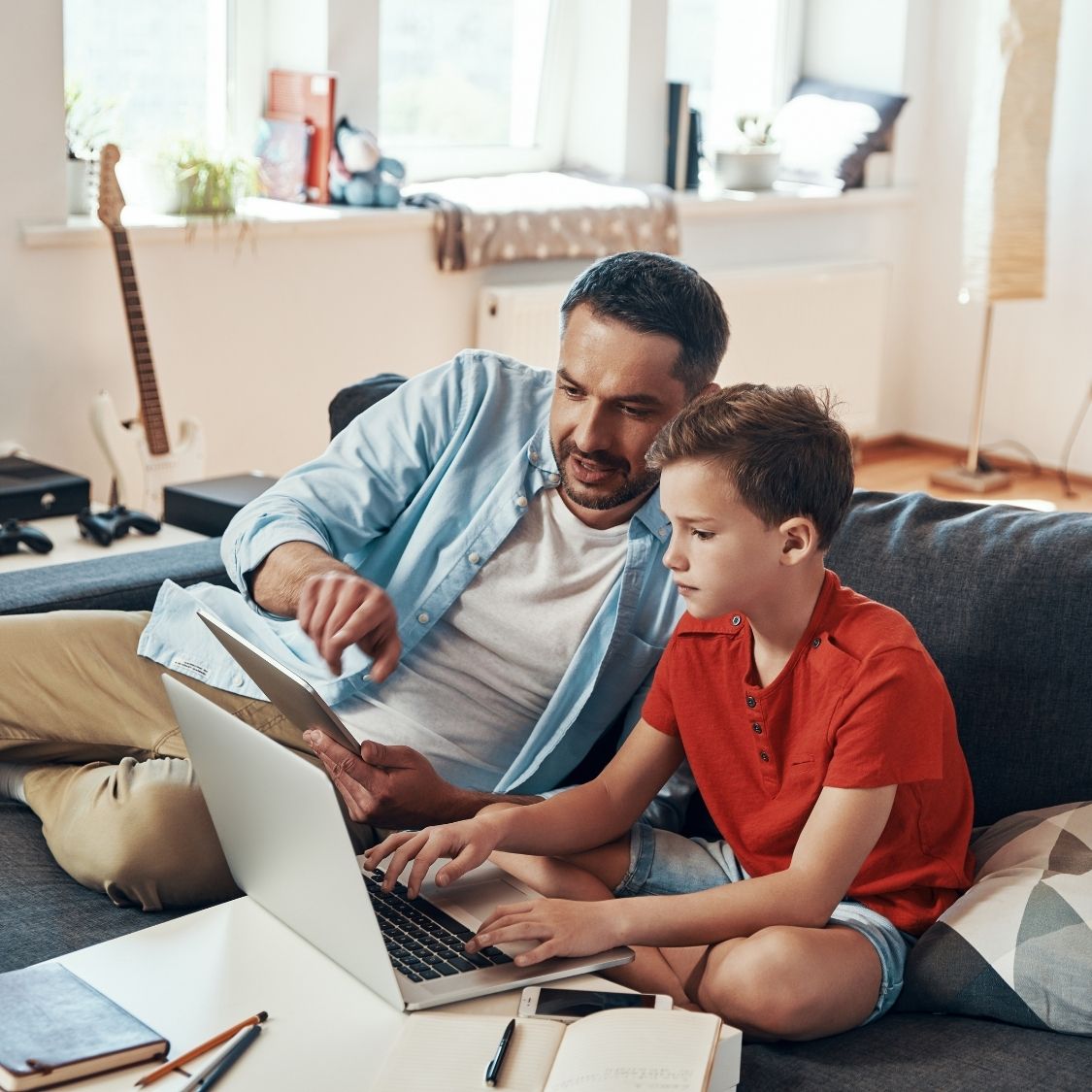 In the wake of shifts in the school system, standardized testing, school violence, and a global pandemic, more and more families have decided to make the shift to homeschooling. There are certainly benefits to it:
Flexible scheduling
Individualized instruction
An ability to cater to multiple learning styles
The possibility of learning by doing
Deepened familial bonds
However, as many benefits as there are, it isn't always the right choice for everyone. If you want to know how to decide if homeschooling is right for your family, ask yourself these questions?
Do You Have the Space?
If we learned one thing from working at home in 2020, it was how difficult it can be to focus on productivity when we're surrounded by the comforts of home. And just as it was challenging for adults, it's likely even more challenging for students as they transition from a traditional school building. That's why many homeschool parents recommend having a "homeschool space."
There is no right way to create a homeschooling zone. Some have the space available to design a home classroom. If you don't have an extra room or finished basement, convert a section of an office or bedroom into a school space with a desk and shelf for your student's supplies.
Note
Having a dedicated school space doesn't mean that your child has to stay in one spot all day. But having a spot you've designed specifically for school helps eliminate distractions and keep their supplies organized.
Do You Have the Time?
Contrary to popular belief, you don't technically have to be a stay-at-home parent to homeschool. Since homeschooling happens on your schedule, you can teach on off-hours or even on a block schedule instead of a standard Monday through Friday schedule.
However, as you can imagine, maintaining a balance when working and teaching can be difficult. Not only do you have to find time to teach your kids, but you have to find time to plan a curriculum, gather supplies, and occasionally teach yourself the material. Take a sober assessment of your schedule before taking this leap.
Do You Have the Budget?
Since you don't have to pay registration fees, homeschooling can seem like a less expensive option at a distance. But you have to purchase a curriculum, which can be hundreds of dollars. Then, you'll need to buy school supplies, pay for field trips, or enroll your child in extracurriculars that would have come with their education before.
There are ways to navigate these costs, such as utilizing your library and taking advantage of places that give discounts for homeschool families, but you will need to budget accordingly.
Do You Have Your Child's Approval?
Your school years are some of the most formative of your life. So when you're deciding if homeschooling is right for your family, don't make any choices without consulting your child. If they're excited to homeschool, all the better. But if they have fears, such as not getting enough social interaction or not getting the education they need, you can work through those fears together.