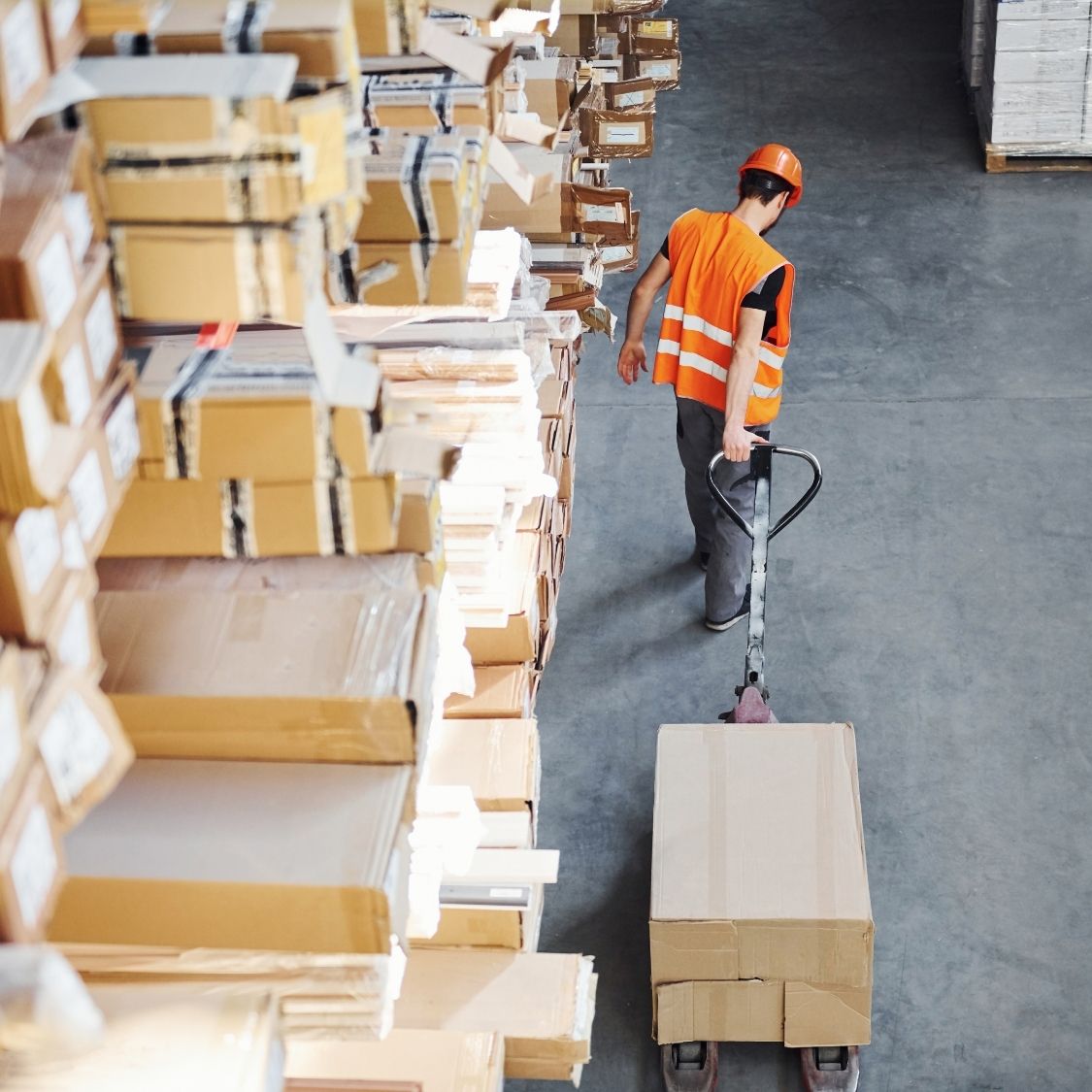 So many different moving parts go into shipping merchandise from a warehouse. Calculating an efficient procedure for loading and unloading inventory can often feel like a chaotic uphill battle. In this blog, we're sharing some key tips to improve your warehouse shipping process to make this method easier and more efficient. Let's get started.
Prioritize Your Pallet Management
One of the most common issues that warehouses face while shipping out orders is their pallet management. When warehouses have poorly organized pallets, this neglect can lead to severe hazards for products and employees alike. For example, when workers overstuff pallets with merchandise, the pallets are more likely to break and cause an injury. Overfilling or mishandling pallets could also lead to products falling off the containers and breaking.
Don't let poor pallet management ruin your warehouse's shipping efficiency. Avoid damaged stock by working with warehouse managers to create a strict procedure for handling and moving pallets with the inventory.
Invest in Tracking and Shipping Software
Our number one tip to improve your warehouse shipping procedure is to invest in tracking and shipping software. If your warehouse doesn't already use this tech equipment, now is the time to implement it into your daily shipping procedures.
When you manually handle the shipping and processing for your warehouse, you waste a tremendous amount of time. This process is long and taxing, from copying addresses, applying them to the shipments, emailing customers, and sending out orders. 
Apart from the frustration that manual shipping will cause for your workers, it will also ultimately set back your business. Switching to an automated software system is far more effective than manual shipping. Shipping software copies, scans, and sends out tracking memos within seconds. When warehouses adopt this technology, they can complete twice the amount of shipping orders with less hassle.
Highlight Signage
Safety should be the number one concern of every warehouse. During your warehouse's shipping procedures, it's essential to ensure that your facility has enough clear and noticeable signage to make loading and unloading equipment simple and safe.
For employees who use heavy machinery such as forklifts, following signage is crucial while they're driving through loading and unloading areas. Floor tape and signage will also be essential for keeping foot traffic inside your warehouse flowing without any collisions from workers, suppliers, or machinery.
Encourage Communication
Communication is a key tool to help your warehouse complete its shipping procedures safely and efficiently. Without proper communication, accidents and injuries are more likely to occur, and general work morale is also likely to be lower.  
Consider how your business can better encourage communication between warehouse managers and staff. Your warehouse will be considerably more in sync and efficient once workers feel more comfortable approaching their managers with questions or concerns.
We hope these tips to improve your warehouse shipping loading and unloading procedures have been helpful resources. Coordinating all the different moving parts of this process can be a headache-inducing challenge, but it's not impossible. Simply prioritize your pallet management, invest in tracking software, highlight safety signage, and encourage communication in your warehouse to see results. Once you have implemented these priorities, your workers, managers, and customers will be more satisfied with your business.