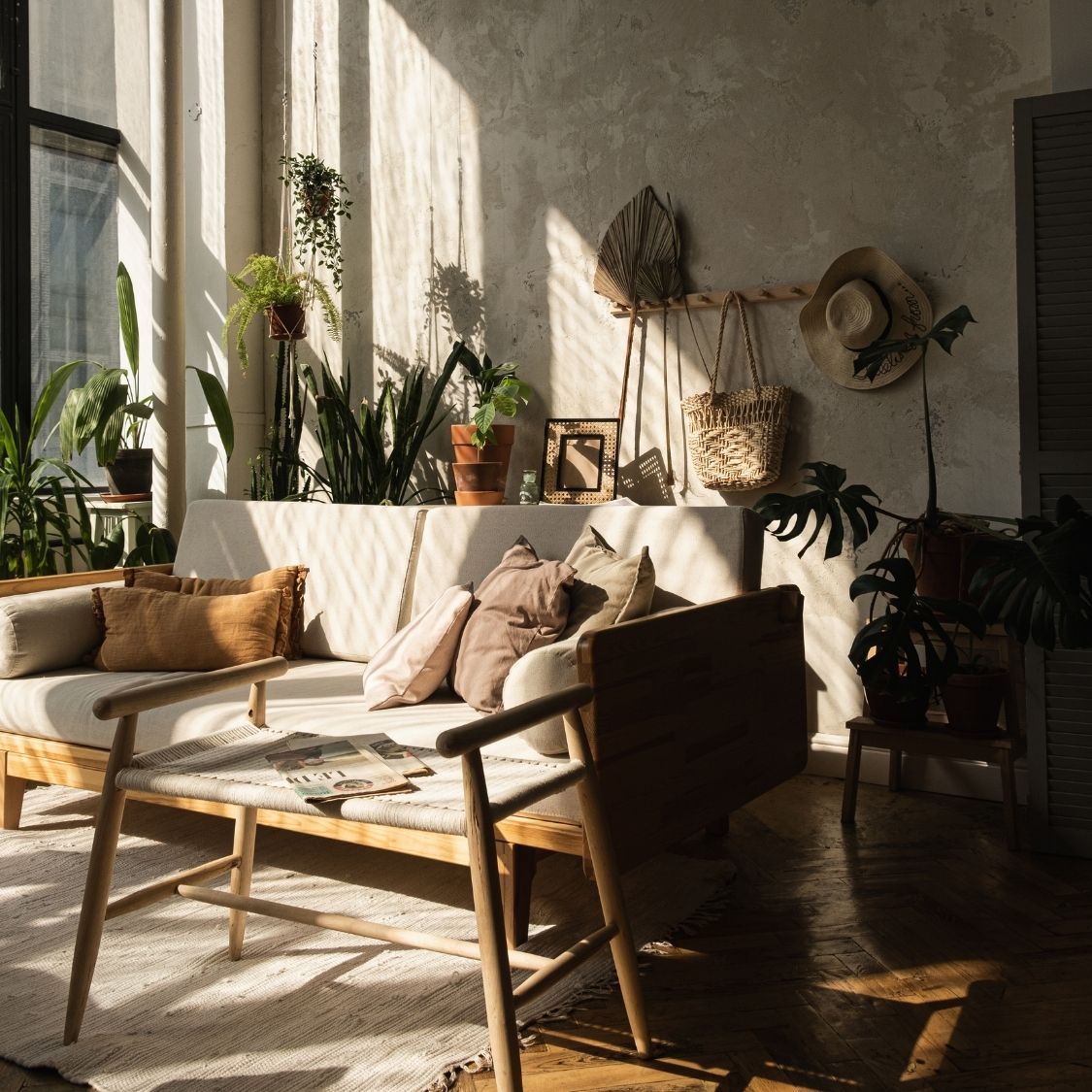 You can add bohemian décor to your living room to express your creativity and design a stunning home. This particular type of décor creates a warm, welcoming, eclectic, and relaxed environment for all to enjoy. If you want to add this trendy style to your living room, try these tips to transform your home with bohemian décor.
Be Creative With Patterns
Bohemian décor allows you to express your creativity, so go all out and let your artistic side shine! Don't hesitate to mix and match with different patterns and textures. Patterned drapes, rugs, blankets, pillows, and more can all add style to any room in your home.
Don't Shy Away From Colors
Too often, people tend to shy away from colors and stick to neutral tones in their homes. This is why one of the tips to transform your home with bohemian décor is to use colors. Don't shy away from warm and cheerful hues, such as blues, pinks, and greens. Mix these with your neutral tones to create a pleasant and visually stimulating environment.
Mix Modern and Vintage Furniture
One of the best parts about bohemian décor is that there are no rules. Many living rooms that use bohemian décor mix both modern and vintage furniture. For instance, you can use an antique bookshelf and table with modern sofas and chairs, or vice versa. However, keep in mind that bohemian style usually has seats in medium to small sizes. They're also often closer to the ground. If you want to add a sofa or a loveseat to your home, you might want to choose a loveseat since one of the main differences between sofas and loveseats is that the latter is smaller.
Incorporate Natural Elements
Bohemian décor incorporates plenty of natural elements, such as leafy plants and flowers. If you or one of your loved ones is allergic to live plants, you can always swap them for faux plants to achieve the same visual effect. Additionally, faux plants don't require any maintenance, so you'll never need to worry about watering them or placing them near a window.