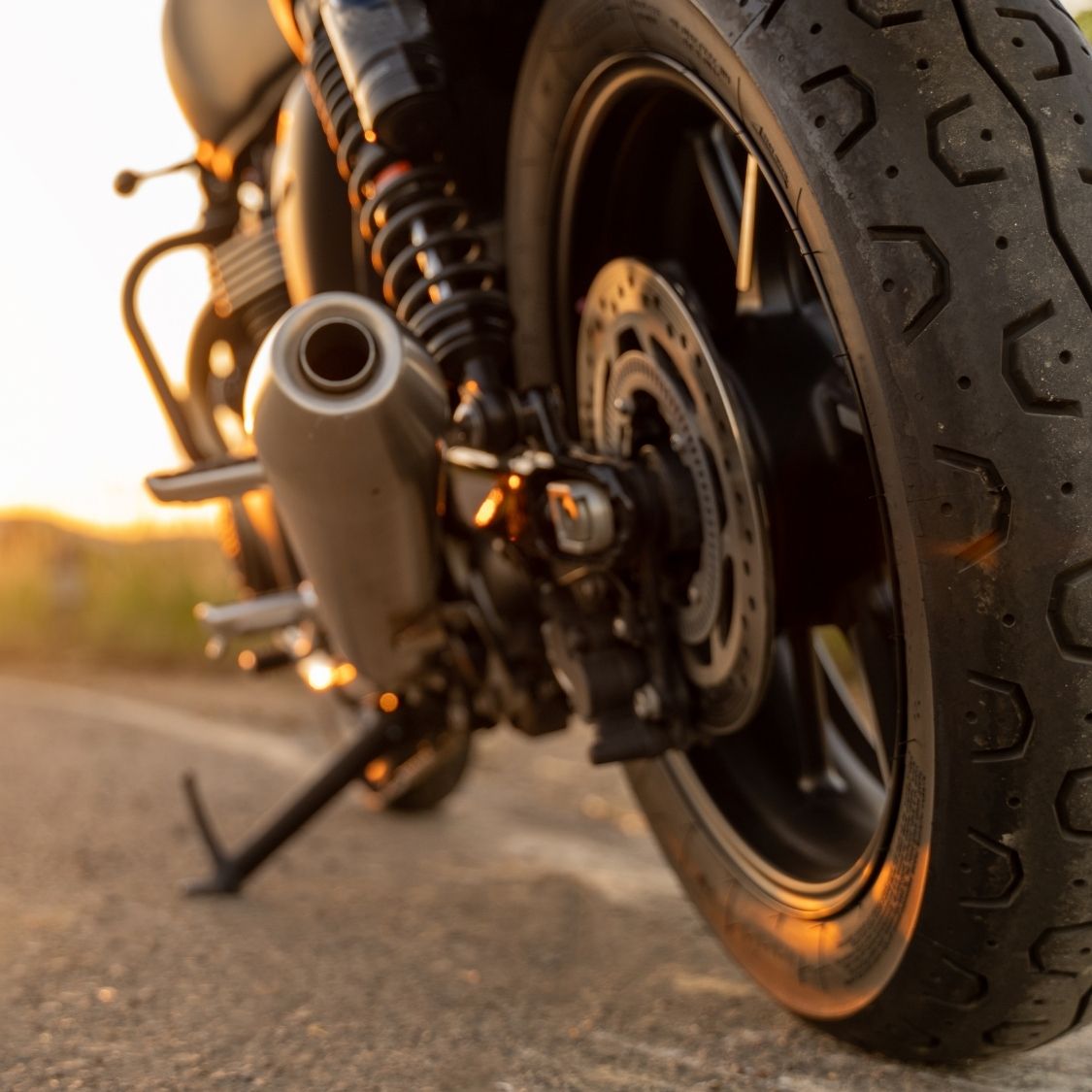 If you're anything like us, the stock speeds of your motorcycle are nowhere near as fast as you want. From suspension adjustments to tire upgrades, let's learn what mods can make your motorcycle faster.
Tires
Tires are one of the most crucial upgrades to get the most out of your bike. If you're riding a souped-up motorcycle on tires that aren't suited for the terrain, you'll never achieve the speeds you're hoping for. Never ride with worn-down tires, as they limit your performance—not to mention how dangerous it is to ride with bad traction.
Wheels
Most stock bikes come with heavy wheels. This is great for durability, but it's not ideal for speed. Consider switching your wheels to carbon fiber, as it offers the best of both worlds. Carbon fiber wheels are lightweight and incredibly strong, meaning you won't sacrifice durability for a nice speed boost.
Exhaust
Exhaust and performance are practically synonyms in the motorcycle world. A stock exhaust system won't get you very far, so an upgrade is bound to happen sooner or later. Upgrade everything, from the headers to the muffler. The full system modification will give you a few benefits, including horsepower and sound. There's nothing like the roar of a well-tuned bike, so get ready to be blown away.
Suspension
Speed leak is a real issue on motorcycles. If you don't have your suspension adjusted just right, you're losing out on significant speed. The better you tune your suspension, the more your bike will respond to your weight shifts and slight adjustments.
If you don't have an adjustable suspension, see if you can purchase the front end of a crashed bike—this is often much more affordable than buying a new motorcycle altogether.
There are tons of places to find aftermarket performance parts, but only a few sites with great deals! Now that you know what mods can make your motorcycle go faster, start upgrading to learn what your bike can do.