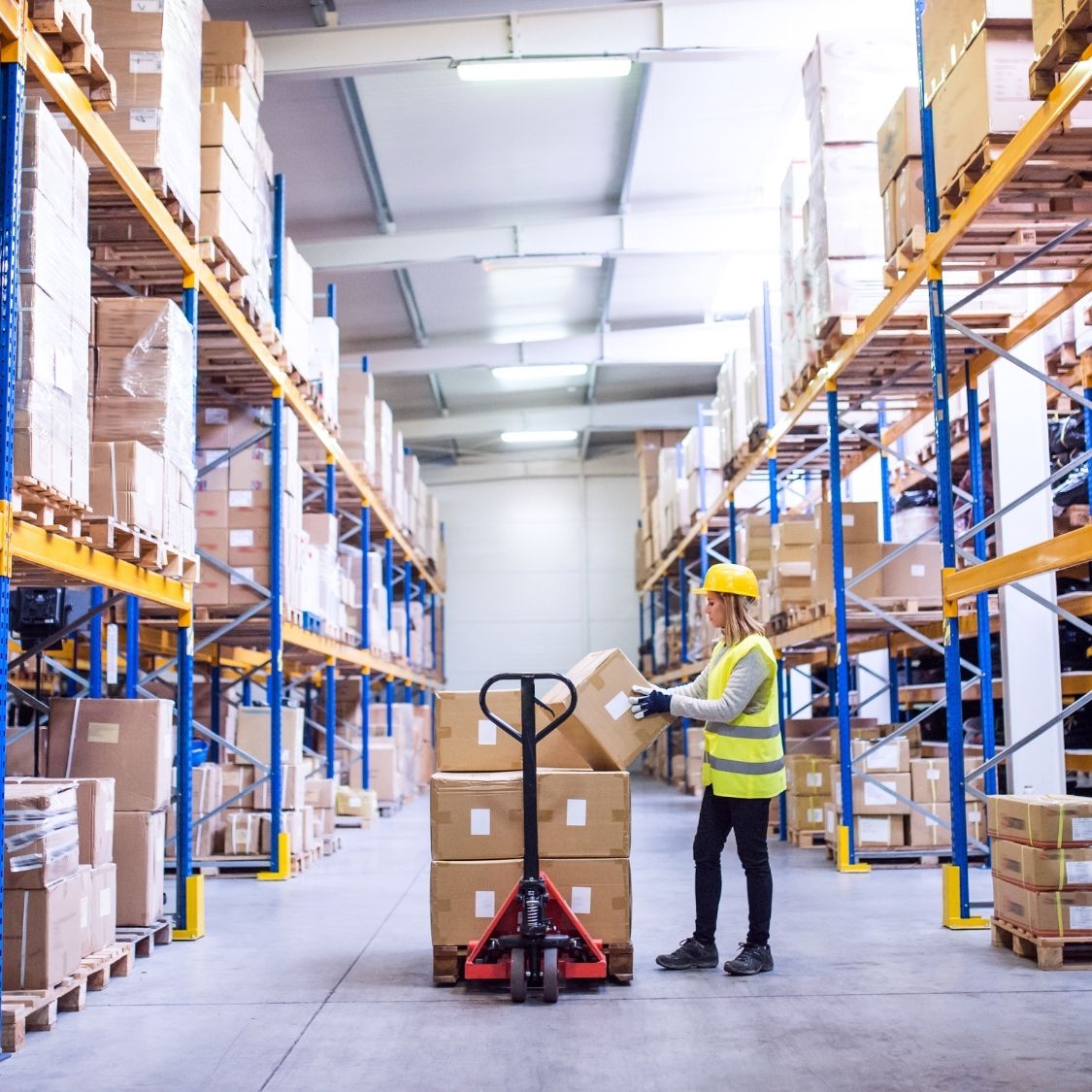 The pandemic shifted bargaining power toward workers no longer willing to work for low wages in dangerous or abusive conditions. What you should know about working in a warehouse is that higher wages are just part of the picture.
Safety
Warehouse owners and employers are responsible for adhering to all applicable safety standards, including training employees on safety protocols. However, it's up to the warehouse workers to comply with these standards.
You may be required to wear a hardhat, reflective vest, gloves, or a parka (if you're working in a refrigerated environment). Warehouses are filled with hazards around every corner from forklifts to hazardous materials. Staying alert is critical, as you will not be allowed to use your cellphone or wear earbuds playing music while working on the warehouse floor.
Warehouse work can be repetitive, but losing focus can be dangerous or even deadly. Wages for warehouse work have been rising, and those with specialized skills, like certified forklift drivers, can command higher pay. However, if you're unable to stay attentive to your tasks, you could get hurt.
Physical Demands
Most warehouse jobs require some combination of lifting, reaching, and bending, and many involve a lot of walking. It can be a good workout, and you could expect to lose weight with most warehouse jobs.
But many of these jobs assess and reward performance by productivity, in terms of how much product or how many packages you can pick, pack, or move out within a given mount of time. It's easy to get caught up in trying to exceed expectations and earn more money, but overdoing it can result in injuries. Pace yourself and pay attention to your body if you feel a strain, become short of breath, or overheat.
Another thing you should know about working in a warehouse is that you may encounter types of packaging you've never seen before. One of these types of packaging is huge bags containing dry materials, before their contents are siphoned into smaller, consumer-sized packaging. Big containers carry inherent risks, and should only be moved by a forklift or hoist. Therefore, if you haven't been trained how to manage bulky items, stay away.
Shoes
Warehouse work may require specialized clothing, but no piece of attire will be more important than your shoes—or boots, more likely. Warehouse workers often spend 8-12 hours on their feet, with only the minimum required minutes of break time. Comfortable boots with supportive inserts are a must.
You may need reinforced toe boots. Check with the employer about whether steel or composite toe boots are recommended for your work environment (steel toe boots may not be OK due to the risk of electric shock.
There is much more to warehouse work than you might think, including technical skills for computerized equipment, math skills for calculating weights and measures, and spatial and memory skills for picking and packing products. Before taking a warehouse job, find out exactly what's involved, how much it pays, what benefits are included, and whether there will be opportunities for advancement.