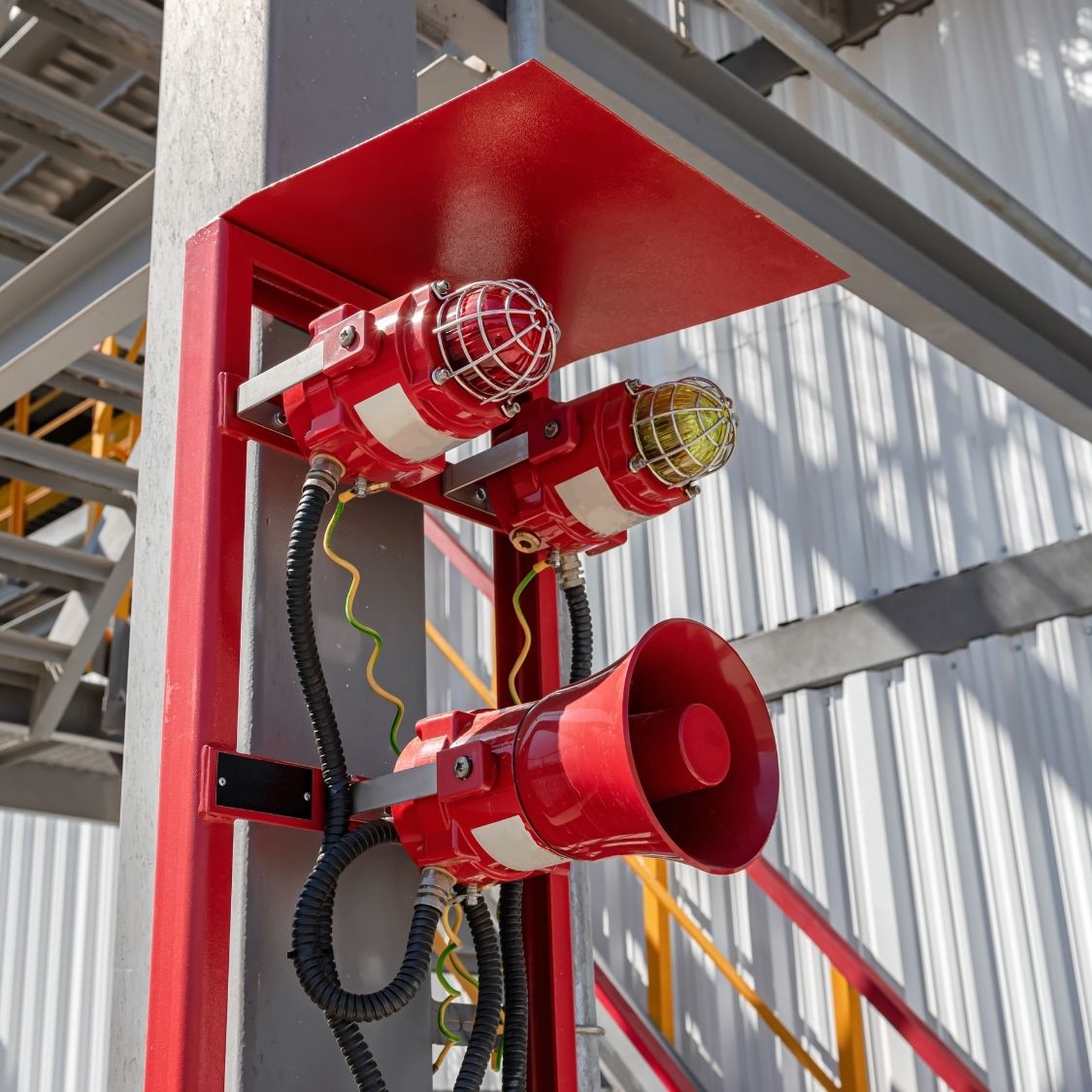 Adequate and reliable security is paramount to both the success of your business and the workplace environment itself. You and your employees will work more efficiently knowing that your facility is safe from outside threats. With these ways to boost security in your industrial facility, you'll improve your business tenfold.
Alarm Systems
Do you store sensitive information or valuable items in your warehouse? Keep them under a high-tech lock and key. Keep proprietary data and items in restricted-access areas and arm your doors with alarm systems. This way, only authorized persons can access those sensitive areas with keyless entry. If an outsider tries to bust in, you'll know right away.
Sturdy Gates
The right gate system will keep the entire industrial campus safe from intruders. Look into more cutting-edge options than the classic slide gate, too. A vertical pivot gate system, or VPG, is strongly secured into concrete and is much more durable than a slide or swing gate. Many of them are also crash-tested to ensure that unauthorized vehicles can't blow past them.
Video Surveillance
A camera system allows your security professionals to monitor movement in real time. Not only will you recognize when unauthorized people are wandering around your facility, but you'll be able to see where your employees go. If an employee attempts to tamper with sensitive items or proprietary information, you'll have their actions on video. That footage can prove useful to law enforcement, should you contact them.
On-Site Security
You can't be at your facility all the time, but you also want to ensure 24-hour protection. Hire reliable security professionals to monitor every area of your facility. Even the most cutting-edge technology can't render human eyes obsolete. People and machines should work in tandem with one another.
Open Floor Plans
Your other security measures—video cameras, security guards, access control—will benefit greatly from a floor plan with high visibility. Too many walls and corridors translate to easy hiding places for unauthorized individuals and illegal activity. Organize the floor plan to promote as much visibility as possible, both through your eyes and through security cameras.
Keep your warehouse or other facility safe from breaches of all kinds by restricting access to valuable or sensitive items and promoting visibility. These ways to boost security in your industrial facility will improve your business's workflow and prioritize safety for everyone.