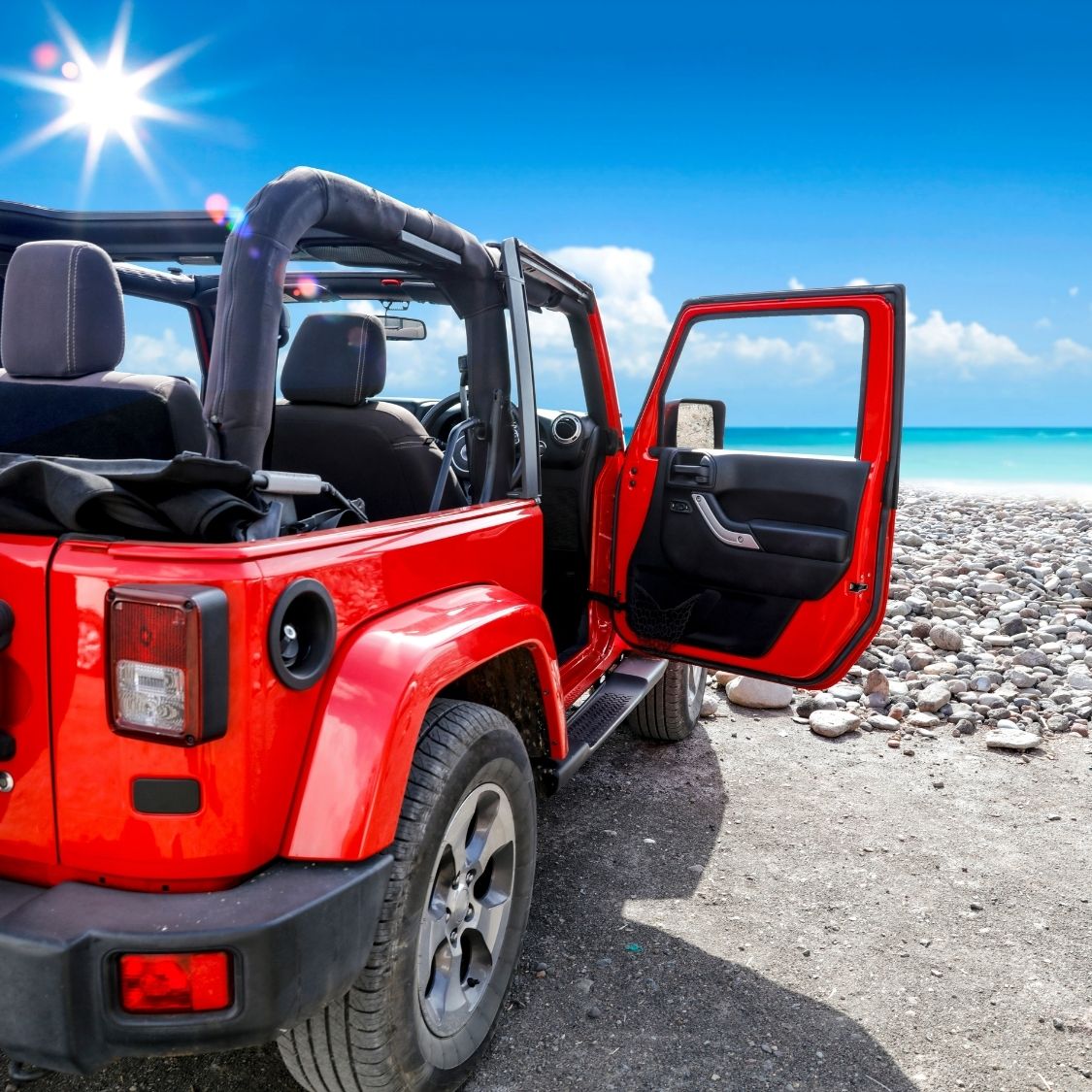 Owning a Jeep for its all-terrain capabilities is common. But when it warms up outside, taking the roof and doors off is one of those unique perks of riding in a Jeep. There are many other fun things to do with your Jeep in the summer. And some of these can help you make the most of the Jeep experience.
Freshen the Paint Job
The summertime is the most optimal time to consider freshening up your Jeep's exterior paint. If you have a vintage military model, get the interior and engine work done in the cold seasons to spend the summer giving it an authentic paint job with official military paint codes. This means sticking true to the paint colors and style of camouflage.
Go Off-Roading
No summer is complete without an off-road adventure in the Jeep. On those warm sunny Sundays when you have no actual plans, head to your favorite spot in nature, let some air out of your tires, and kick some dirt up. The original Jeep concept enabled it to travel across varied terrains and conquer all types of situations, so getting yours off-road will put it to good use.
Tailgate at the Beach
Gather your friends for the ultimate summer tailgate at the beach. This is one of the most fun things to do with your Jeep in the summer, and you can do it repeatedly. Use your Jeep's trunk or back hatch to serve grilled foods and drinks to your friends, and consider an intimate but safe bonfire next to the water.
If you don't live near the water, an excellent way to make this happen is using your Jeep to travel top down to the closest body of water. Consider it an adventure in your ride!
Go Camping
Camping in your Jeep is an experience for those who love the great outdoors. You can take the seats out or lay them down and use the truck bed to sleep at night. There are also things on the market to accommodate Jeep camping, like portable hammocks, pop-up tents, and hitches to connect campers. If you take your Jeep off-roading, consider staying for a weekend getaway and going camping.
Take advantage of the warm days and a versatile SUV and enjoy unique experiences. Whether you go at it alone or gather your fellow Jeep lovers, remember to have fun!