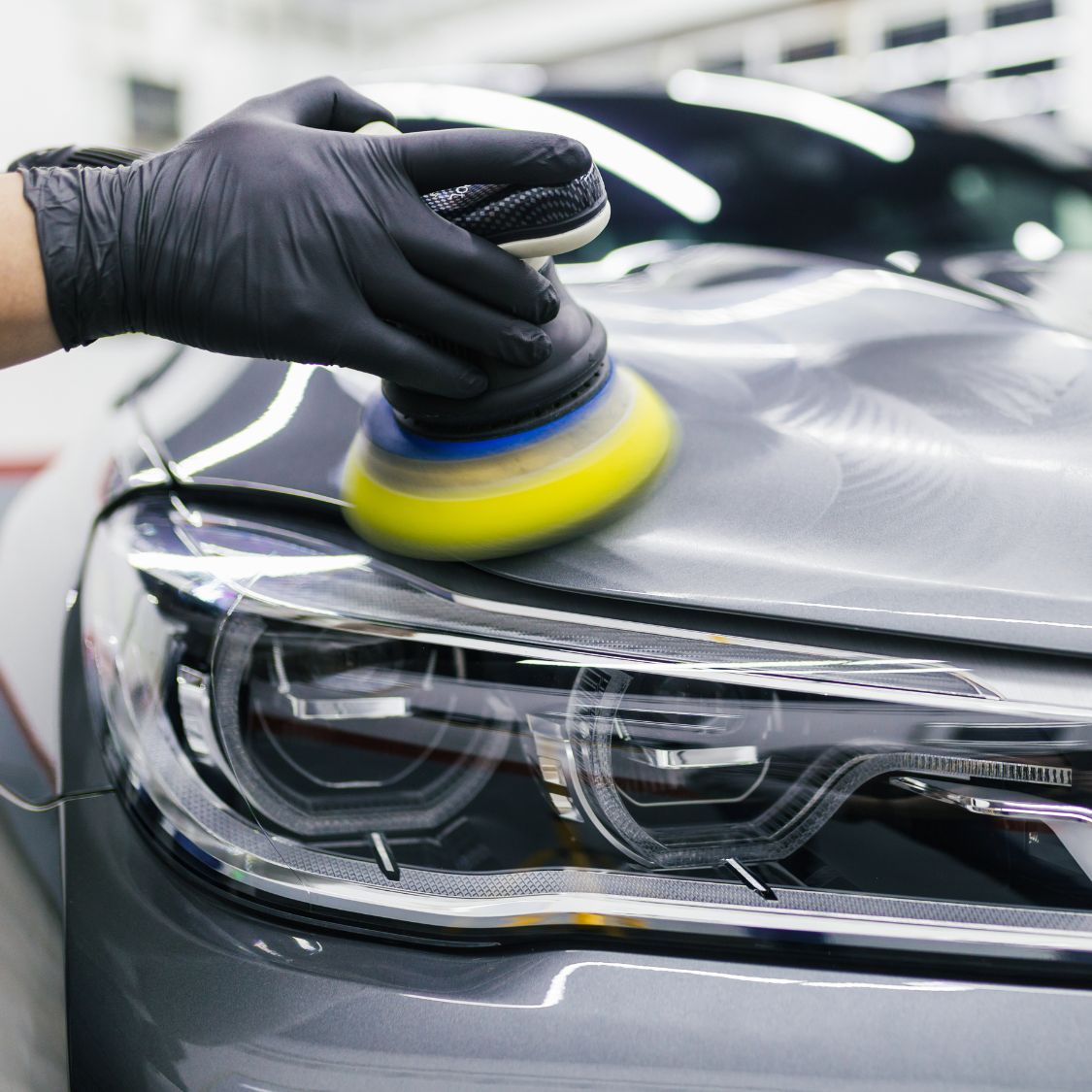 There's nothing quite like achieving a professional level of shine and sparkle for your vehicle with your own two hands. Of course, to get these high-quality results, you have to have the right tools in your detailing toolkit.
But with so many options on the market, it's challenging to know which are best—especially when you first start your detailing journey. Fortunately, we've put together a quick auto-detailing supply list to simplify the process.
#1. Microfiber Cloths
The first must-have item on every novice detailer's list should be microfiber cloths or towels. These towels are super soft, durable, and designed to wick moisture faster than most types of car cleaning cloths you'll find on the market. For this reason, microfiber cloths come in handy when it's time to do any of the following things:
Plus, microfiber towels can withstand hundreds of washes, meaning they can save you money on detailing supplies in the long run.
#2. Applicator Pads
Applicator pads are also an essential part of any auto detailer's supply list. Applicator pads are the round, foamy tools you use to apply liquid or paste polishing agents and waxes. This tool enables detailers of every skill level to polish and protect their paint without leaving swirl marks or scratches behind. Additionally, the super-soft material of these pads ensures an even coat of polish or wax, which makes them incredibly useful for beginners.
#3. Wash Mitts
Of course, you can't leave wash mitts off your supply list. Wash mitts are a glove or pouch you can use to apply soap to the car. These tools allow for an even, soapy lather that gets even the smallest bits of dirt, residue, and other contaminants on a vehicle's surface.
You can also use them to remove all excess soap from your car's exterior in the rinsing stages. While one wash mitt is an excellent item to have in your toolkit, having two can make the wash and rinse stages of detail even more thorough.
#4. Car Shampoo and Wax
Lastly, no auto detailing supply list is complete without a solid car shampoo and top-tier wax. Be mindful that not just any old soap will do for your car's paint.
If you genuinely want those professional results, you'll have to opt for the specially formulated pH-balanced shampoo. Luckily, there are plenty of options available. Just be sure to pick one that's best for your car's needs. The same rules apply to the wax you choose. With waxes, you have your choice of liquids or pastes.
Again, make your selection based on what would be best for the coating on your car. And whatever you do, do not cheap out on the wax. You'll be glad you invested in a high-quality brand when you see the glow and protection it provides your car's exterior.
In short, if you're a novice auto detailer looking for some basic supplies, use this guide to help you start building your toolkit. Happy detailing!