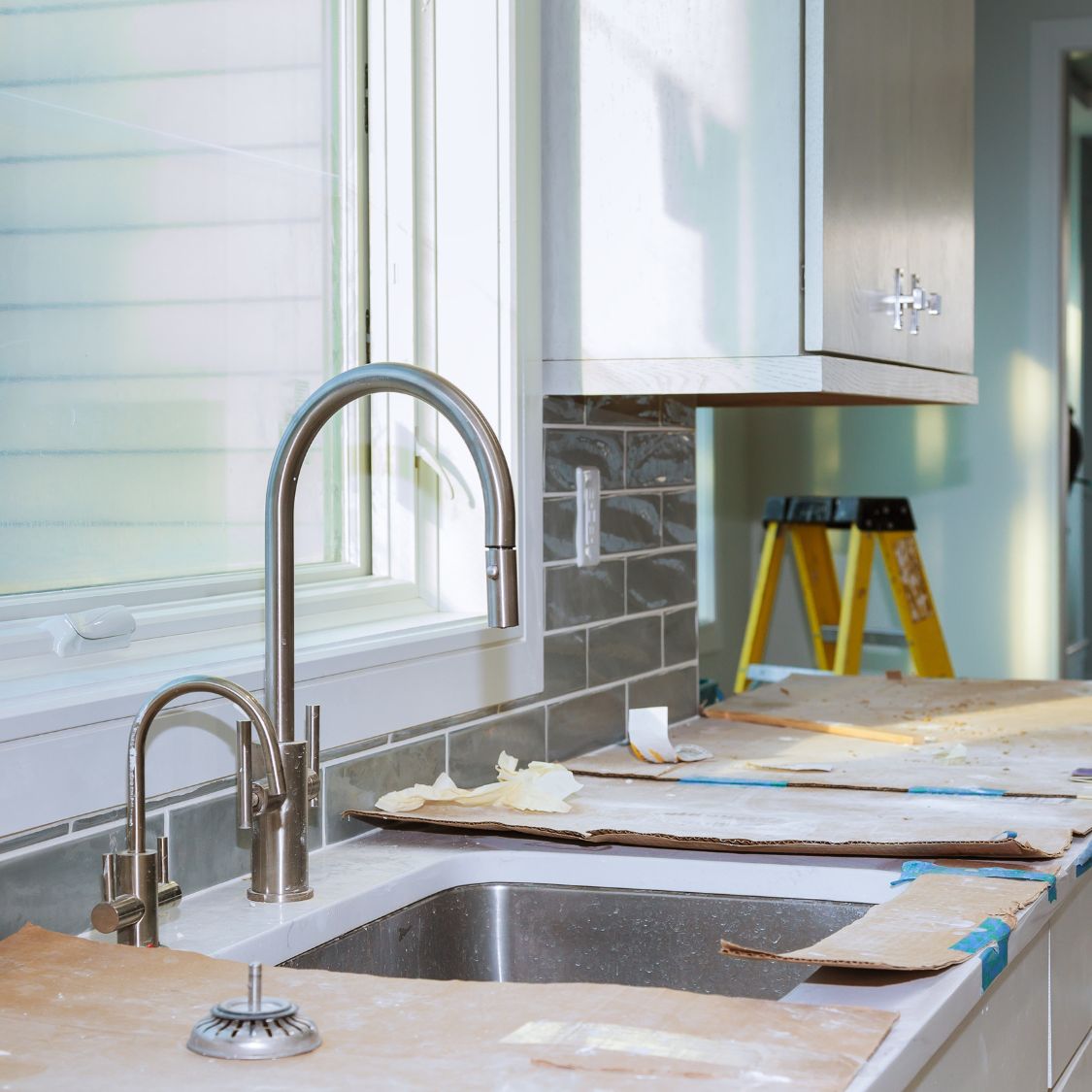 Professional home contractors know that home remodels create many safety hazards. Even DIY home remodeling projects come with their own hazards and safety risks. Therefore, you should always use and wear the proper safety gear when approaching a home remodeling project. Learn the essential pieces of safety gear that any home remodeler needs before diving into the remodeling process.
Safety Glasses or Goggles
Never overlook using safety goggles on the site of a remodel. Because our eyes are so sensitive, protecting them with the proper safety glasses or goggles is essential. Depending on your remodel, the equipment or demolition can send dust and debris through the air, which could irritate your eyes. Even if you already wear eyeglasses or sunglasses to see, swap them out with safety glasses or wear a larger pair of goggles over them to maintain your safety and vision.
Dust Mask or Respirator
The dust produced from remodeling equipment and demolition can also affect your lungs and airways. Don't just protect your eyes—all home remodelers should also have the proper breathing safety equipment, including a dust mask or respirator. Dust masks will filter the dust and debris out of the air you breathe and should be suitable for most projects. However, if you are working with heavy dust-producing equipment, you may need to invest in a particulate respirator.
Ear Protection
Some of the equipment utilized in the remodeling process can be quite loud, especially for DIY remodelers who don't work with these tools daily. The noise of drilling, sawing, hammering, and more can damage your ears without proper hearing protection. Earplugs or professional earmuffs are a must-have when using high-powered equipment on a remodeling site. It's also a good idea to alert your neighbors and conduct these projects during the day to avoid causing a disturbance.
Always remember to follow the proper safety precautions before you start your home remodel, such as preparing the above safety equipment. These pieces of essential safety gear are crucial for everyone from professional-level contractors to DIY home remodelers taking on their first big project. Never skip these important safety steps that will keep you safe on a remodeling site.