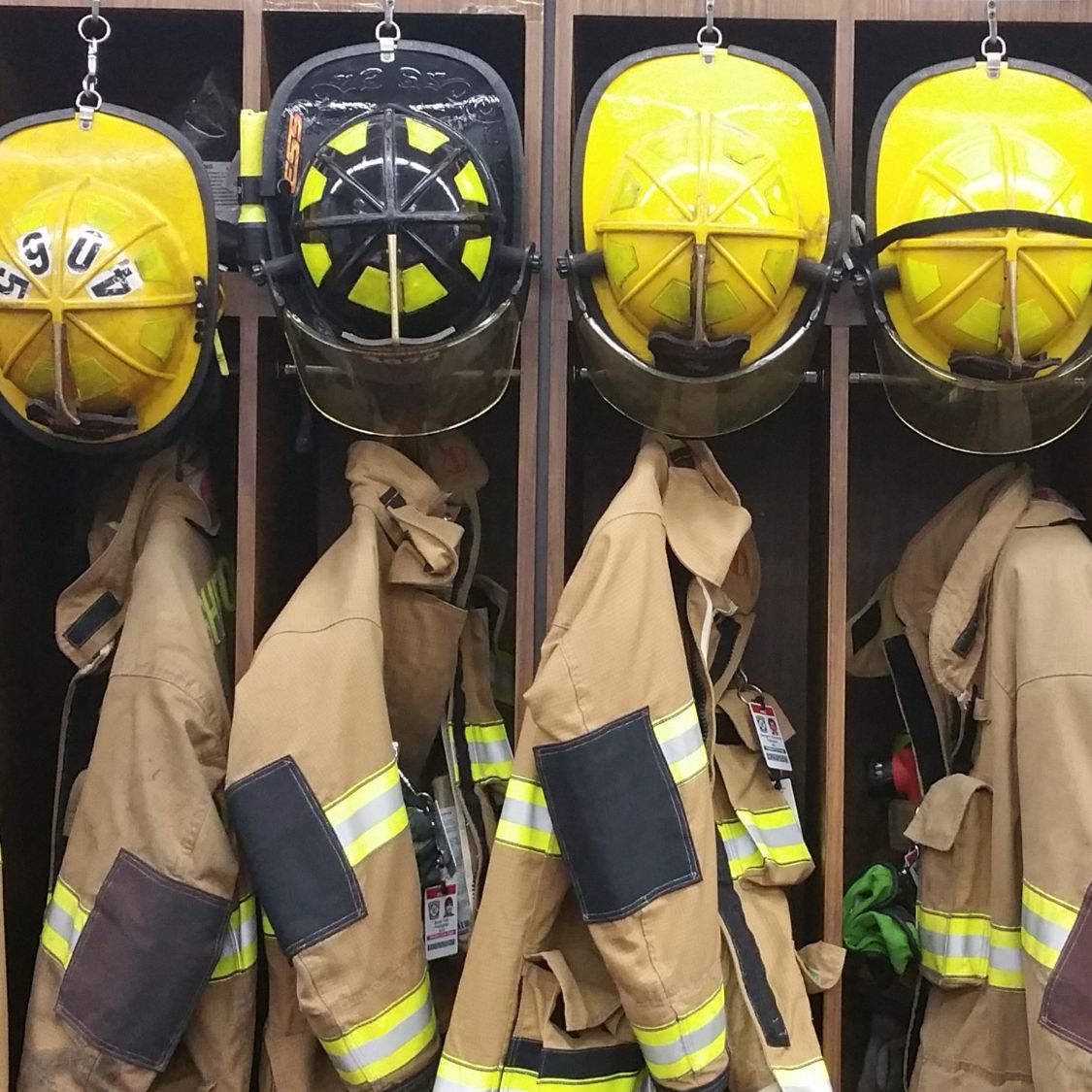 Whether you're a beginner firefighter or have more experience, you may not know what goes into finding the perfect fitting helmet. And although helmets are nonnegotiable, you don't want to have to wear a helmet that doesn't fit you, feels uncomfortable, or doesn't suit the needs of your job. That's why this article will review how to choose the right firefighter helmet for you.
Consider the Three Main Types of Fire Helmets
There are three primary helmet types that are suitable for specific missions, so you'll have to pay attention to which category you fall into. The three types of helmets are structural, USAR (Search and Rescue) and wildland/forestry helmets. While they all have the same goal of protecting the wearer, their materials and structures are different.
Structural helmets are usually fiberglass or leather, and their ultimately goal is to be lightweight and customizable. USAR helmets are also lightweight but are sleek and minimal in case a rescue mission occurs in a confined space. Wildland/forestry helmets have very heat-resistant thermoplastic and provide high-quality impact protection. These features help firefighters who must face a high amount of embers and debris during wildfires.
Pay Attention to the Material
The material of your helmet will impact its overall comfort, heat protection, and impact protection. Your helmet can come in three common materials: leather, thermoplastic, and fiberglass. Leather is great to have because it's lightweight and absorbs heat very well. But it doesn't always protect the wearer well from falling debris. Thermoplastic is very heat and impact resistant. However, it's very vulnerable to certain chemicals and can dissolve. Fiberglass is also heat, impact, and chemical resistant, but fiberglass helmets tend to degrade the fastest when exposed to high heat for prolonged periods. Material choice can also affect how to care for your firefighter hard hat, so be sure to pay careful attention to how you need to wash and treat your specific helmet.
Make Sure It's Comfortable and Fits Well
Lastly, the comfort and fit of a firefighter helmet are more important than many people seem to think. While it's true that in a dangerous situation, you likely won't be thinking about how tight a helmet is, a helmet that doesn't fit well can pose a serious hazard. If it falls off or hurts you, this can put you in danger and prevent you from performing at your best. Always make sure to try on a helmet before purchasing. Wear it for 10 to 15 minutes to see if there's a chance it may fall off or if there are any painful pressure points.
Now that you know how to choose the right firefighter helmet for you, you're sure to pick the best helmet that suits the needs of your job and keep yourself comfortable and protected. Just remember never to choose less than the best when it comes to your helmet!