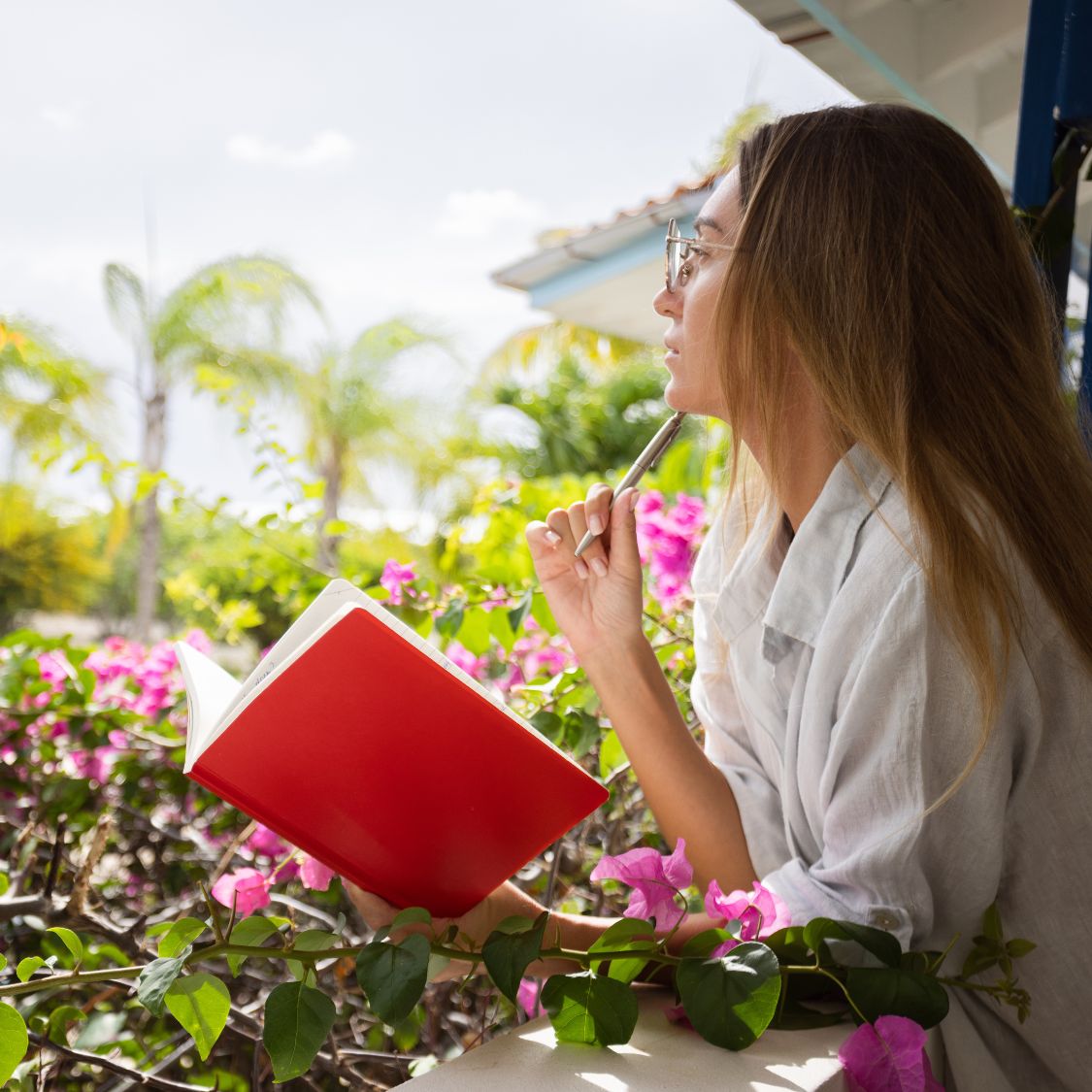 So, you're on vacation. How do you take these memories with you? There are a few different ways for you to document a family vacation for memories. We'll explore analog and digital methods so you have a whole toolbox when it's time to go on vacation. 
Paper Journal
How do you keep your precious memories? Take an hour or so on your vacation to document everything in a journal. This isn't meant to be a log of what you've done but how you feel about it. What does it make you reflect on? How does it make you feel? What can you do to enrich the experience? It might be a good idea to record these things early in the morning when everyone is asleep so that you can reflect privately. You'll find that the quiet may inspire you. After your vacation—maybe you've got a notebook only for these times—store it in a place that's easily accessible so you can pick it up at any time to reminisce. 
Take a Photograph
If you're more of a visual person, it might be wise to take a camera with you, so pick up a DSLR and go to work. Make sure it has the proper scope and can take clear photos. You should be able to take a variety of different shots. You might consider printing the pictures or uploading your images to a cloud service to share with family and friends. Regardless, having photos is a fantastic way to document your family vacation for memories. 
Social Media Chronicle
It's not uncommon for people to document their trips on their favorite social media. Jump on this trend! Social media has the added benefit of bringing others in to enjoy the fun with you. Make your trip known and upload the footage to social media so you can virtually include others in your family vacation. Just remember you're on vacation to enjoy your time, not to get the perfect Instagram shot.
In short, there are many ways to document your family vacation. These are quite possibly the most popular of them all. Follow these tips to keep your memories safe for years.