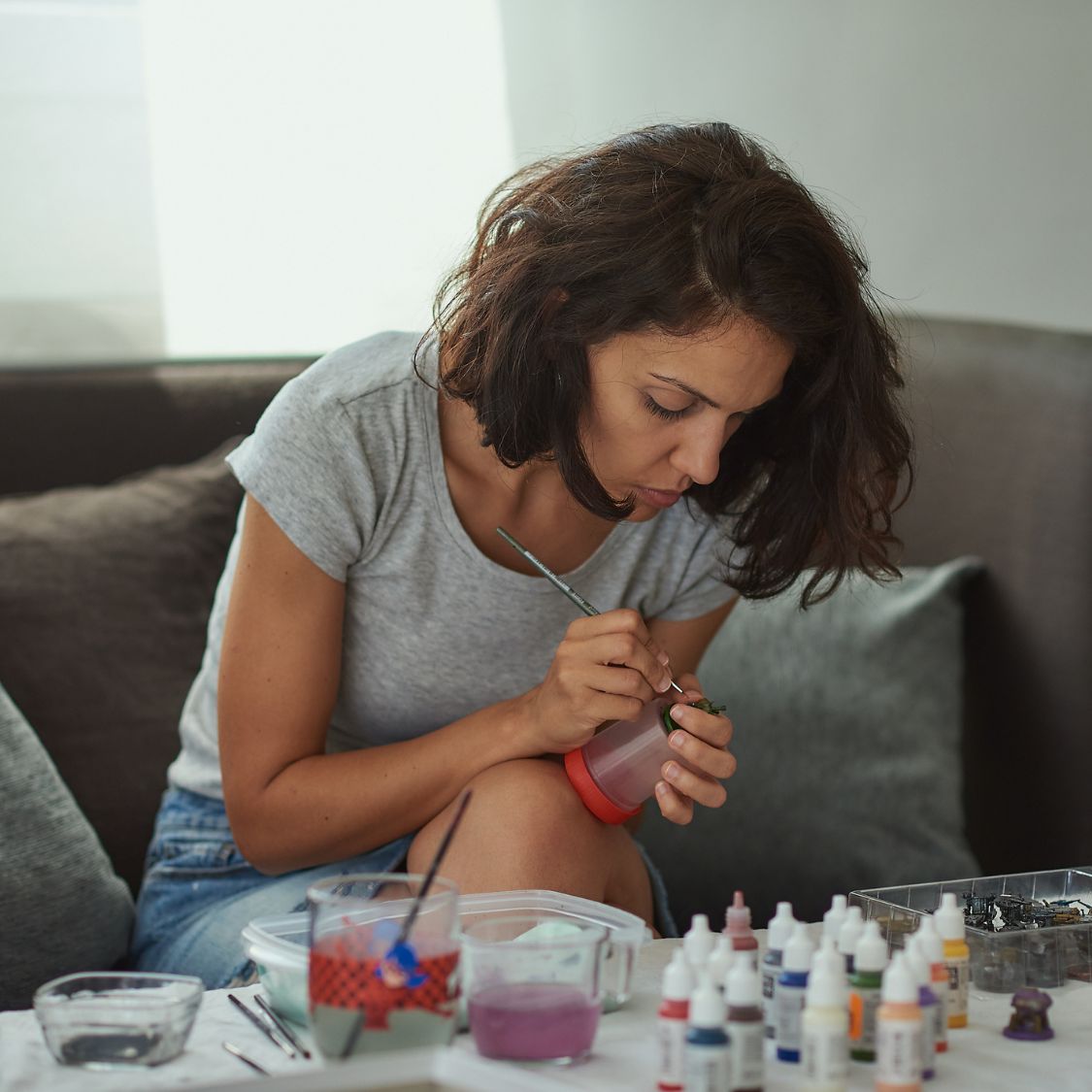 While some people like reading or watching TV, others like to feel as though they're doing something when relaxing. If that sounds like you, we have a few activities that you need to hear about. Read on and discover some hobbies to try if you love working with your hands.
Whittling
Whittling has always been the hobby of grandfathers, but that's not a prerequisite! If you like the idea of turning a simple block of wood into something hand carved and uniquely yours, you need to give whittling a try. The good news is that all you need are a few simple tools and a very easily accessible material. From there, you can start your whittling journey!
Miniature Painting
Miniature painting is a wonderful hobby because there are so many things to paint based on your preferences. You can paint historical armies or vehicles just as easily as you can paint fantastical creatures or your favorite superheroes. While miniature painting can get highly detailed, there's no need to start that way.
In fact, a great place to start is with simple base colors. For your first few miniatures, start and end there. Once you're more comfortable, you can add some highlights and then some shadows. The next thing you know, you'll be painting hyper-realistic pieces!
Leatherworking
Leatherworking isn't a hobby you hear about every day, but it should be. It's a versatile skill you can use to create either functional products or beautiful art pieces, depending on your preference. Luckily, it has a relatively low barrier to entry. Once you have a few simple materials, you can get started without a bunch of training. After you learn leather-cutting techniques, you'll be good to go!
Now that you know these hobbies that you should try if you love working with your hands, you can get your hands on some new materials and start practicing. You'll be creating like a pro in no time!