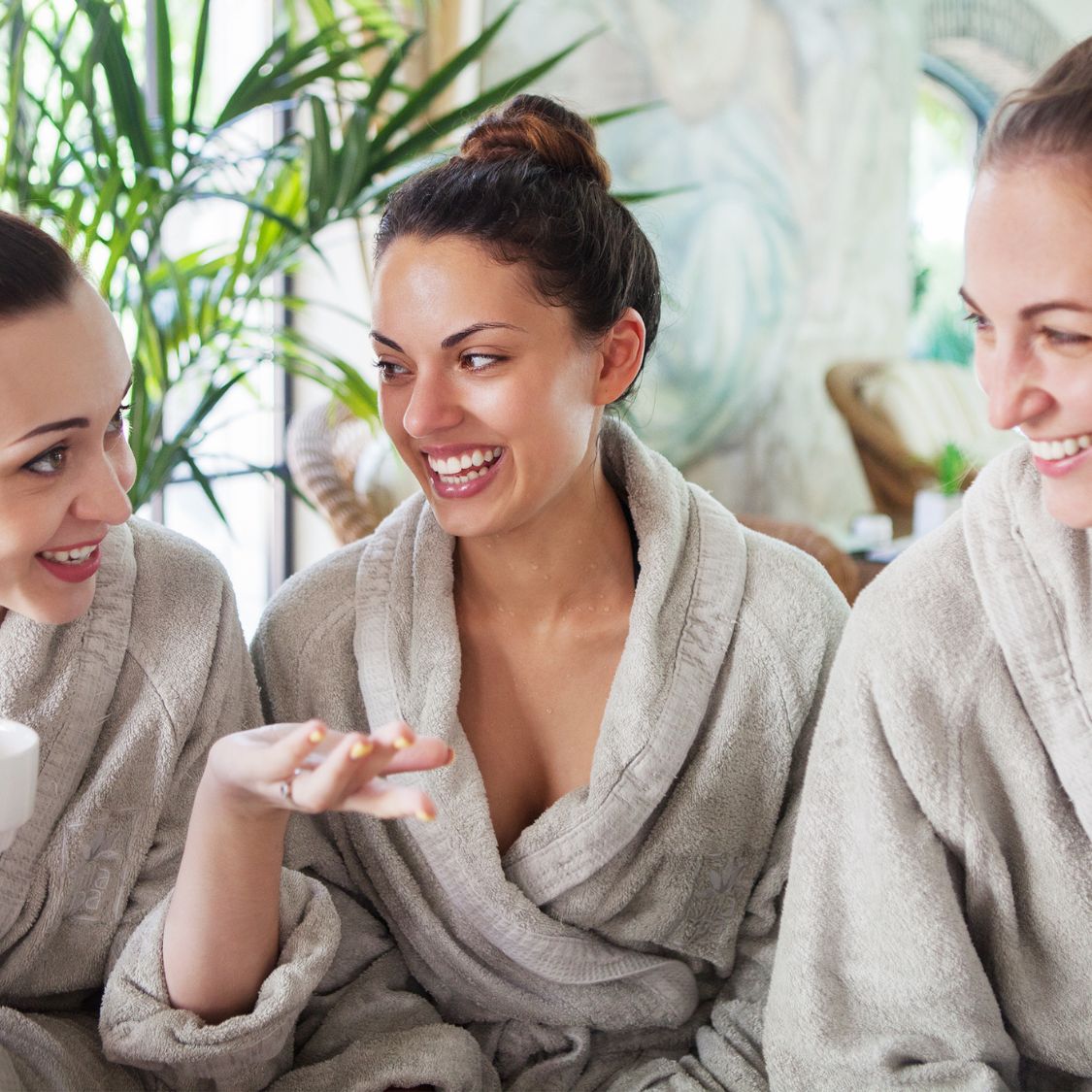 Not all brides dream of a wild weekend getaway full of drinking and running around town. Some brides want something more intimate with their bridal party. If you need help coming up with a laid-back bachelorette party, here are five cozy ideas you'll love!
A Relaxing Spa Day
Bachelorette parties don't need to be a whole weekend extravaganza. One day spent with the people you love is sufficient enough to celebrate the bride! Spa days are fun for the whole group to experience together and the perfect way to unwind before the wedding. Cleanse your skin and feel rejuvenated for the big day!
Rent a Cabin With a Hot Tub
If you want to get out of town but not do anything too wild, renting a cabin with your bridesmaids is a great option! You get the excitement of a weekend getaway and avoid the stress of scheduling several expensive activities. Grab some drinks and relax in the perfect 7-person hot tub for your bridal party.
A Rom-Com Movie Night
Weddings are all about celebrating love. What better way to celebrate than with your closest friends and a romantic comedy movie night? Create a movie lineup so that you know which ones to choose from.
Add a hot cocoa bar with toppings like peppermint pieces, cinnamon sticks, marshmallows, and whipped cream! If your group loves to drink more than just hot cocoa, consider allowing the bridesmaids to come up with some fun and unique alcoholic beverages!
Don't forget matching pajamas and cozy slippers to complete the party!
Take a Cooking Class
There's nothing that feels more like home than cooking in the kitchen with your favorite people. Have a professional chef teach the bridal party a few dishes they can try at home. Everyone will adore spending time together, learning new skills, and laughing about every silly cooking mistake you make along the way.
A Crafting Activity at Home
Just as a cooking class brings everyone together as they work toward one common goal, a crafting activity brings the same laid-back bachelorette party energy. The bridal party can craft homemade candles or jewelry, decorate pottery, paint canvases, and so much more!
All you need to do is purchase the necessary crafting tools, organize the items, and set up a groovy playlist to get the activity started!
When you're unsure of what to do for your bachelorette party, keep these cozy ideas in mind. You get the best of both worlds: spending time with the people you love and avoiding the intense stress of a crazy bachelorette party.