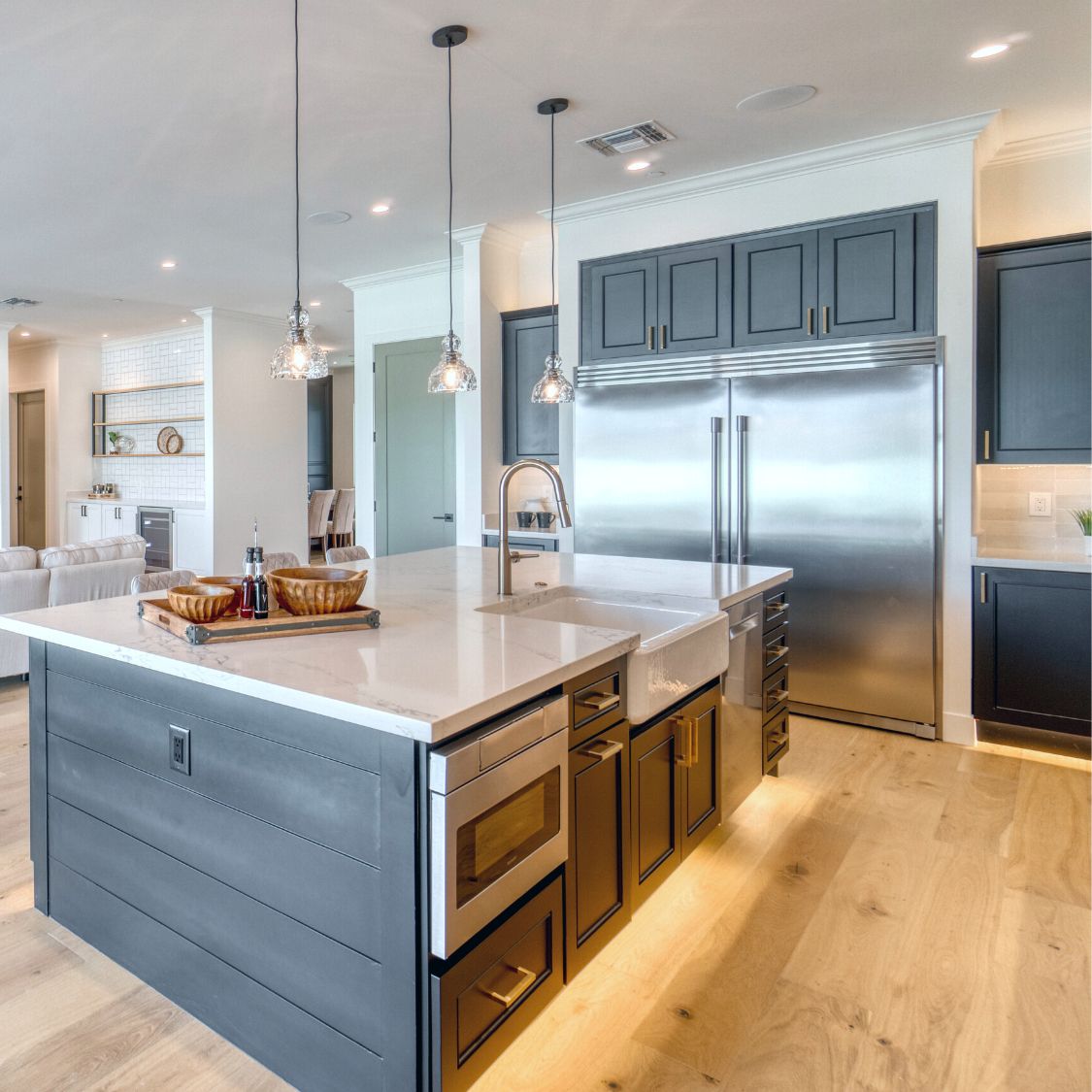 Not every interior design trend of the 1990s has stood the test of time. The damask wallpaper, stenciled ferns, and faux-Tuscan sponge paintings of old now reside beneath at least one fresh coat of paint. One '90s trend that has endured, however, is the open-concept kitchen. It's the fusion of the dedicated cooking and entertainment spaces into one communal area. Many newer constructions already feature this floor plan. But if your older home still has a partitioned kitchen, consider the pros and cons of an open-concept kitchen renovation and what it could mean for your home's future.
Pro: A Brighter Space
Natural light is a terrific mood elevator, and extraneous walls can block that light. By introducing more sunshine into your kitchen, you'll be in higher spirits as you bake, fry, or even simply microwave. This is a two-way street, of course. Removing a wall to yield a brighter kitchen means a brighter dining room too.
Con: You May Lose Some Functionality
Chances are, the kitchen wall you hope to knock out is doing more than getting in the way. One less wall could mean one less place to put cabinets. It could necessitate a kitchen island to accommodate a sink, stove, or dishwasher, which could feel like a half-measure toward openness. You may need to get creative with how you efficiently use your now-limited storage space.
Pro: It Makes Your Living Space Feel Bigger
Opening your kitchen won't add square footage to your home's footprint, but for many homeowners, perception is reality. Removing a wall is a surefire way to open up more living space in your home without putting a costly addition on the house. That feeling of extra spaciousness can help everyone feel a little less cramped.
Con: You Can't Contain the Sounds and Smells
Some home cooks feel that the kitchen is, first and foremost, a workspace. After all, no one has ever pursued an open-concept laundry room. The sizzling, clattering, and general bustle of preparing a meal can be rather loud. And when the kitchen seamlessly transitions into the family room, those sounds can compete with conversations or the television. The same goes for kitchen aromas. When you have an open kitchen, you need a superior venting system.
Pro: It's Terrific for Resale Value
Whatever the practical pros and cons of an open-concept kitchen may be, the real estate market has spoken on the aesthetic pros—and authoritatively at that. With a bevy of television hosts extolling the virtues of the open concept, home buyers and appraisers have come to place a high value on this contemporary design. Opening your kitchen can be a solid investment that allows you to recoup much of your remodeling expenses after years of enjoying your space. And that could very well be the ultimate deciding factor.