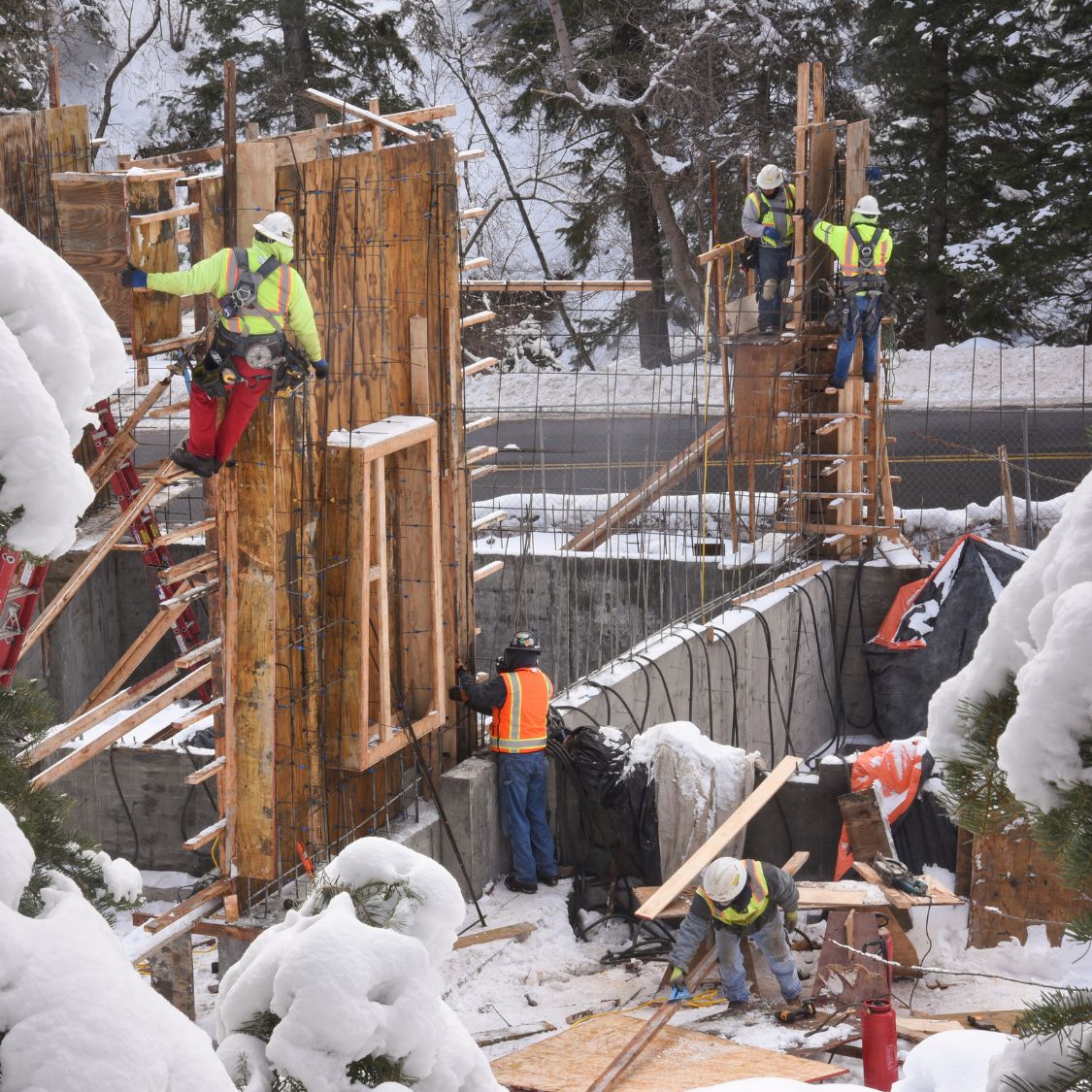 Whether it brings sleet, hail, frost, or wind, cold weather can seriously impact a construction site. Often, it makes it more difficult, uncomfortable, and hazardous to work. Engines can seize, and workers can slip and fall. Moreover, working in frigid temperatures unprepared is downright unbearable. If you're tired of dealing with jobsite winter woes, let's explore how to keep your construction site safe during the winter.
Educate Employees and Offer Resources
All the safety practices in the world don't work nearly as well as having the right knowledge. Educating workers and supervisors on the signs of cold stress can save lives. Cold stress is a precursor to other dangerous conditions, such as hypothermia and frostbite. It begins with fatigue, disorientation, excessive shivering, and loss of coordination. If an employee knows what to look for, they're more likely to seek medical attention much faster before more serious conditions arise.
Additionally, wearing the proper PPE should be non-negotiable on your construction site. Hard hats and hard hat liners, gloves, goggles, and waterproof boots with textured non-slip soles help protect extremities and prevent accidents. If employees don't have access to these things or damage them, they'll need replacements. Therefore, it's wise to keep extra hats, liners, socks, gloves, sweaters, and even hand warmers nearby. It may cost you an extra penny, but not nearly as much as a jobsite accident.
Regularly Inspect the Worksite and Equipment
If you want to keep your construction site safe during the winter, inspect paths, scaffolding, ladders, and other work surfaces for ice accumulation. This is especially true after a snowstorm, as downed powerlines, fallen trees, and other objects can be serious workplace hazards. Plowing roads, placing out warning signs, and sprinkling salt on icy surfaces can prevent injury.
Checking equipment and machinery is equally critical—work can't begin without it. Vehicles and large machinery should contain winter emergency kits with various items, such as snow brushes, shovels, blankets, and emergency flares. They should also undergo routine inspections to ensure their functioning. Additionally, check machinery fluids, let engines heat up, and make sure cab heaters work.
Provide Warm Break Spaces
No matter how work-intensive the job is or how quickly it has to finish, providing break intervals in a heated space is critical. To make it easier, you can break the job into smaller tasks and have employees work on rotation while others warm up. However, if you're not near a heated building, finding warmth can become a little more difficult. Fortunately, you have quite a few options. Depending on the size of your jobsite and crew, you can use personal tents, trailers, or fabric structures to keep employees warm.
Using personal tents is economical if you have a small handful of workers. They're great for keeping out the cold and often come with a vent hole so that you can place space heaters in them. Mobile-office and construction trailers can double as lunchrooms and are better for medium-sized crews. They often have HVAC options as well. Temporary fabric enclosures are perfect for larger crews. They can prevent jobsite corrosion, keep frost and snow from accumulating on materials and equipment, and come with HVAC options that'll keep your entire construction site safe and heated.