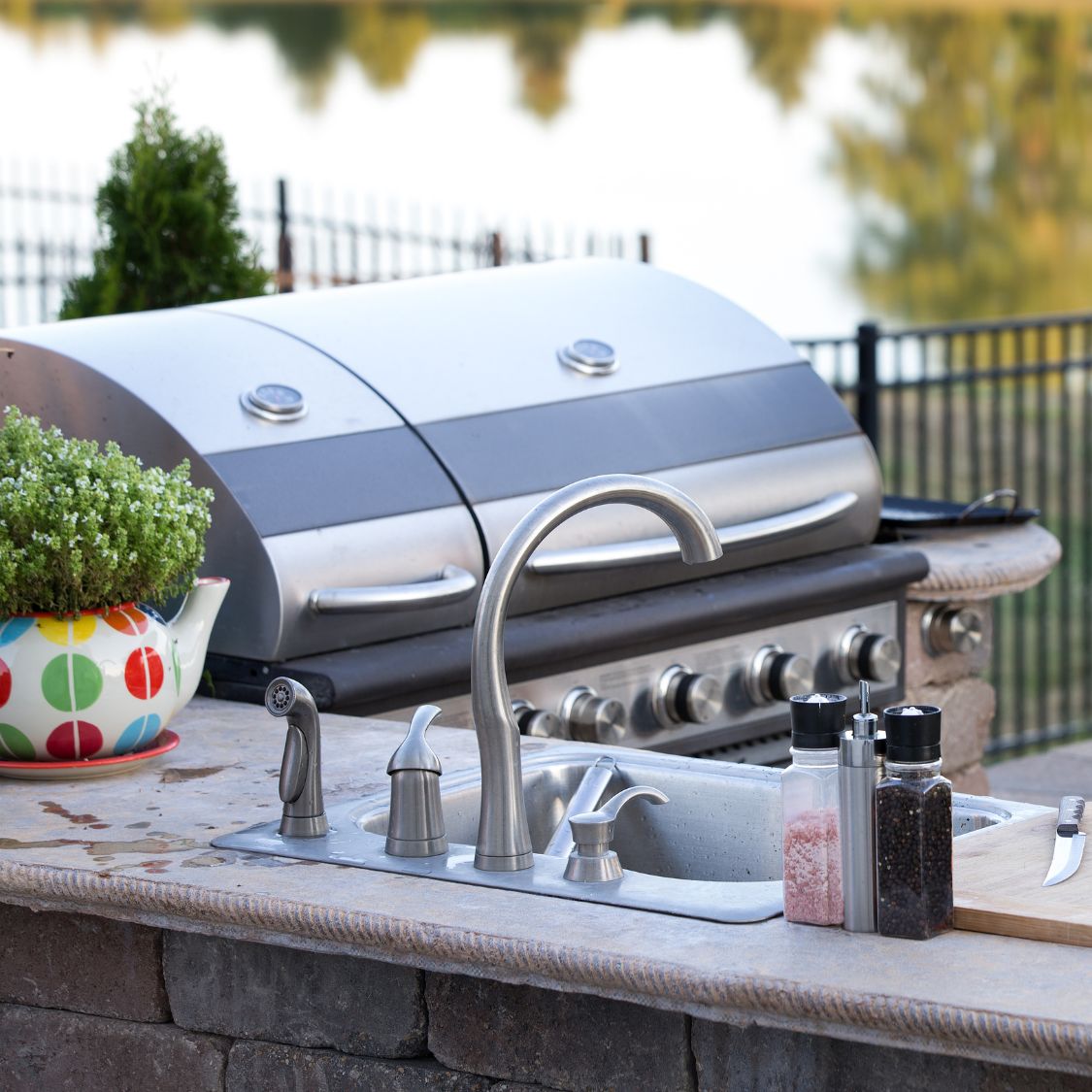 Now that many parts of the country are starting to thaw out after a long winter, many homeowners are excited about getting back outdoors. If you're anxious to start using your outdoor space again, there are a few preparations you'll need to complete first. Here are some tips to get your outdoor kitchen space ready for spring in the upcoming months.
Be Ready for Inclement Weather
Some colder areas of the country can experience winter conditions like snow and ice through the beginning of the spring season. In these cases, your should keep your outdoor appliances covered until you expect a long stretch of warm temperatures. And don't forget that cold temperatures like these can affect your cooking times outdoors, so be ready to alter your cooking process.
Additionally, the spring season often comes with heavy rain. Try to keep your outdoor kitchen and grill covered or protected with an awning to prevent water from sitting on the surface. Stagnant water can lead to rust or mold growth, depending on the affected material.
Clean Your Appliances
A couple of months of disuse can lead to dusty and dirty appliances in the spring. Before you get ready to fire up your grill or outdoor oven, remember to thoroughly clean it with detergent or soapy water. You may also want to use a soft brush or cloth to loosen any dirt or dust that may have collected on the surfaces, grates, and other parts of your appliances. Doing this early spring cleaning will help make your warm-weather outdoor parties and gatherings much more enjoyable later.
Restock Your Tools and Accessories
After covering your appliances, you may have also brought many of your outdoor accessories indoors for the winter. For example, many outdoor cooks like to have a spray bottle and meat thermometer near their grill for convenience. Bring your favorite grilling and cooking accessories back to your outdoor kitchen to have everything you need within arm's reach. And don't forget about your backyard and patio furniture. Set out the seating, tables, and more to make the space feel hospitable again.
These tips to get your outdoor kitchen ready for spring can help you bring your backyard space back to life after the winter season.