The Complete Guide To Earth Day Celebrations and History In 2023
Each Earth Day is more important than the last as the global climate crisis worsens. The annual protest, which was first held in the US in 1970, unites millions of people from all over the world in support of the environment and raises awareness of the urgent need for action to save the planet.
Following yet another report from the Intergovernmental Panel on Climate Change (IPCC) of the United Nations in March, which was hailed by scientists as a "final warning," Earth Day 2023 will occur. According to experts, current efforts to keep global warming to 1 degree Celsius above pre-industrial levels are " insufficient," and if things continue as they are, we may actually exceed the 1 degree Celsius limit set by the Paris Agreement by the 2030s. However, scientists made it abundantly clear that there is still time to act and that there are many viable options available to "secure a liveable, sustainable future for all.".
Here is all the information you require if you want to participate in Earth Day.
When is Earth Day?
The annual Earth Day celebration, which is observed by millions of people worldwide is intended to draw attention to the serious environmental issues we are currently facing, including the climate crisis, air pollution, and deforestation.
What day in 2023 is Earth Day?
The annual celebration of Earth Day is held on April 22nd, but environmental issues are prominent throughout the entire month of April (also known as Earth Month), particularly in the week leading up to the event (also known as Earth Week).
Exactly why is April 22 Earth Day?
Following an oil spill in Santa Barbara, California, in 1969, US senator and environmentalist Gaylord Nelson came up with the idea for Earth Day. In order to emphasize the value of clean air and water, he came up with the idea of holding teach-ins at colleges. The date of April 22, which falls between Spring Break and finals, was chosen.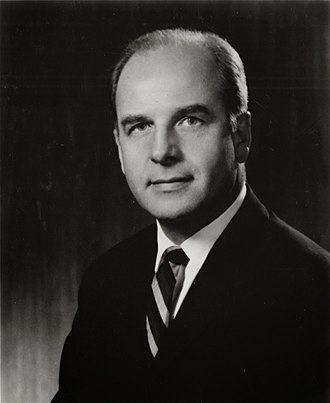 Gaylord Nelson Photo Source: https://en.wikipedia.org/wiki/Gaylord_Nelson
The event's first outing in 1970 saw an astonishing 20 million people — or about 10% of the US population at the time — take to the streets across the nation. The following year, organizers decided to name the day Earth Day. When environmentalists asked Denis Hayes, one of the original organizers, to help create another event to highlight the environmental issues facing our planet, Earth Day later developed into an international campaign in 1990.
What will the theme of Earth Day 2023 be?
Invest In Our Planet is the theme for Earth Day 2023, carrying over the theme from 2022. Governments, corporations, and private citizens are urged to make investments in the future of the planet. Governments can enact laws and encourage a green economy. The president of Earthday. Org, Kathleen Rogers said that while we must invest in innovators and innovation, we must do so ethically. " For individuals, it's about investing your personal time, your political vote, investing in your community, investing your money into going green."
What are some ways to honor Earth Day?
This Earth Day, thousands of events are happening all over the world. This map can help you discover local events or even help you plan your own. From planting trees to taking part in The Great Global Cleanup, Earth Day organizers have put together a variety of suggestions for celebrating Earth Day via its convenient action toolkit. Taking on plastic pollution, signing up to vote, and learning more about sustainable fashion are some additional recommendations.
How else can you protect the environment?
It is crucial that we keep up our efforts all year long. When you have time read books, find documentaries to watch, and join activists to follow if you want to learn more about the issues, we're facing.
Also here are some additional tips for living a more sustainable lifestyle, such as choosing eco-friendly clothing, converting to renewable energy, reducing your travel, and cutting back on eating meat, fish, and dairy. You can also support environmental charities like Greenpeace, 350.Org, and the Rainforest Alliance by contributing to them, joining a neighborhood campaign group, and writing to your elected officials.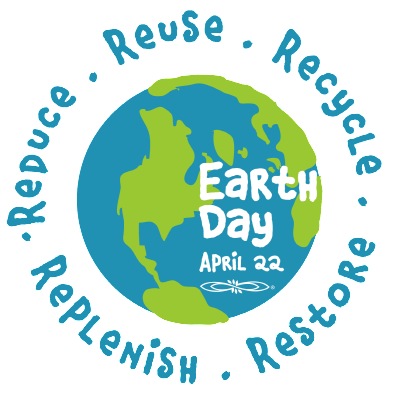 Article Source: https://www.vogue.co.uk/arts-and-lifestyle/article/earth-day