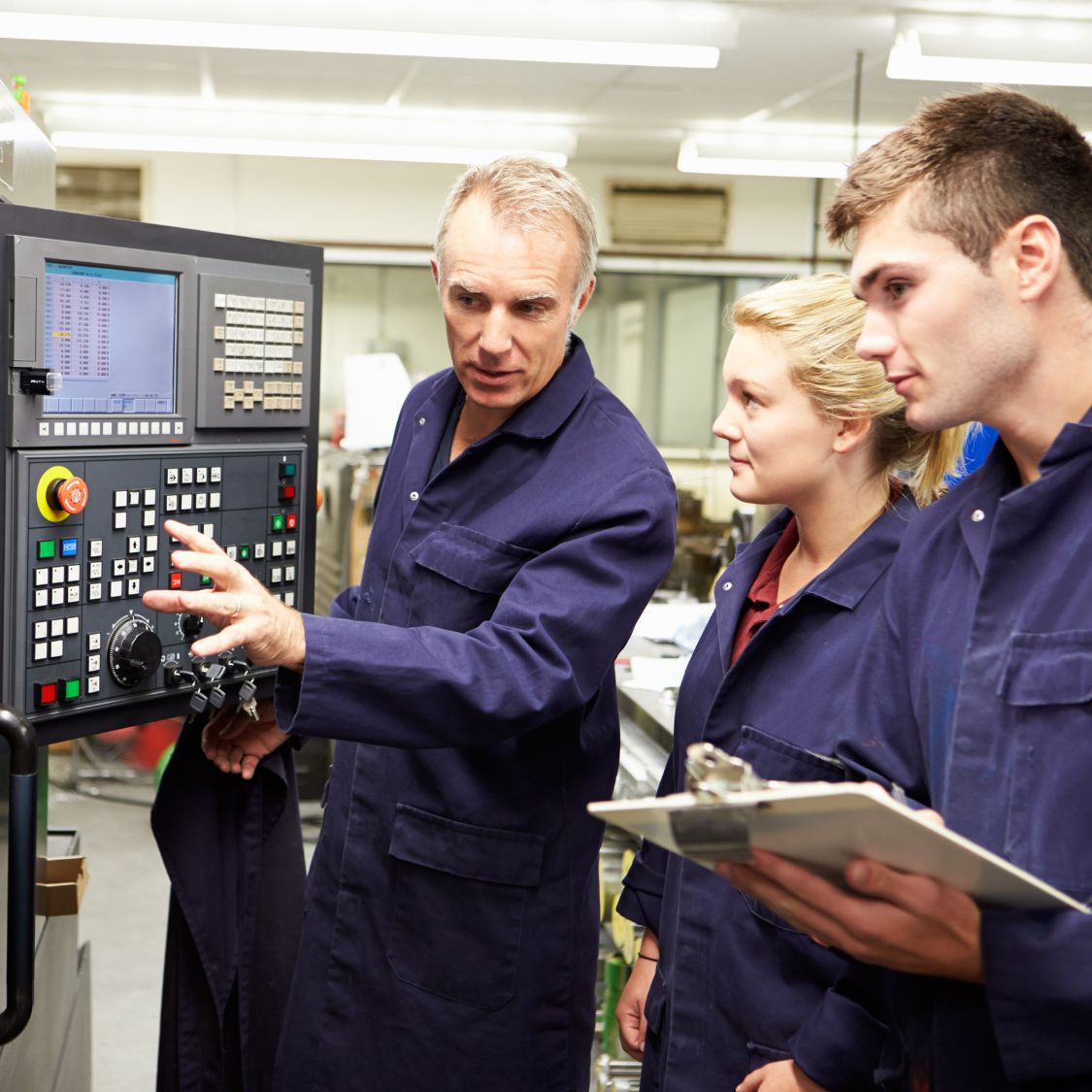 Running a machine shop is an important job, and it is essential to ensure everyone who works there knows what they are doing. Providing employees with the necessary skills and training is the key to supporting personal development across your team and ensuring the success of your business. Help your team reach their full potential with these employee training tips for your machine shop.
Emphasize Safety and Compliance
Working in a machine shop can involve inherent risks, so safety and compliance training are essential to protect your employees and your business. Make sure your training program includes topics like hazard identification and risk assessment, personal protective equipment (PPE), proper tool usage, and machine guarding. By emphasizing these values from day one, you instill a sense of responsibility in every employee who joins your team.
In addition to teaching best practices, make sure your employees have the knowledge and resources they need to hold themselves and their coworkers accountable. Encouraging a safety culture that prioritizes reporting and addressing safety issues can help prevent accidents and injuries.
Practice Hands-On Learning
Employees can read manuals and watch onboarding videos for hours on end, but that doesn't mean the information will stick. That's why one of the most important employee training tips for your machine shop is to provide hands-on learning opportunities. Without hands-on training, many employees fail to learn necessary skills and practices. This can have a significant impact on the quality of work they produce and even lead to accidents or damaged equipment.
Hands-on training is the best method to teach employees how to operate machinery and use tools correctly. Pair new employees with mentors who can teach them tips and tricks, such as the best practices for maximizing tool life. Shadowing, mentorships, and practice sessions allow workers to ask questions and receive feedback, making it possible for them to learn from their mistakes.
Regular Assessment and Refresher Training
Training doesn't stop after your first few weeks on the job. After the initial training is complete, keep performing regular assessments to ensure employees have retained the necessary skills and knowledge. Refresher training sessions also help you identify areas for improvement and address any knowledge gaps that may have arisen since the initial training. With this information, you can continue to provide helpful learning opportunities that allow your employees to consistently improve and grow their skills.