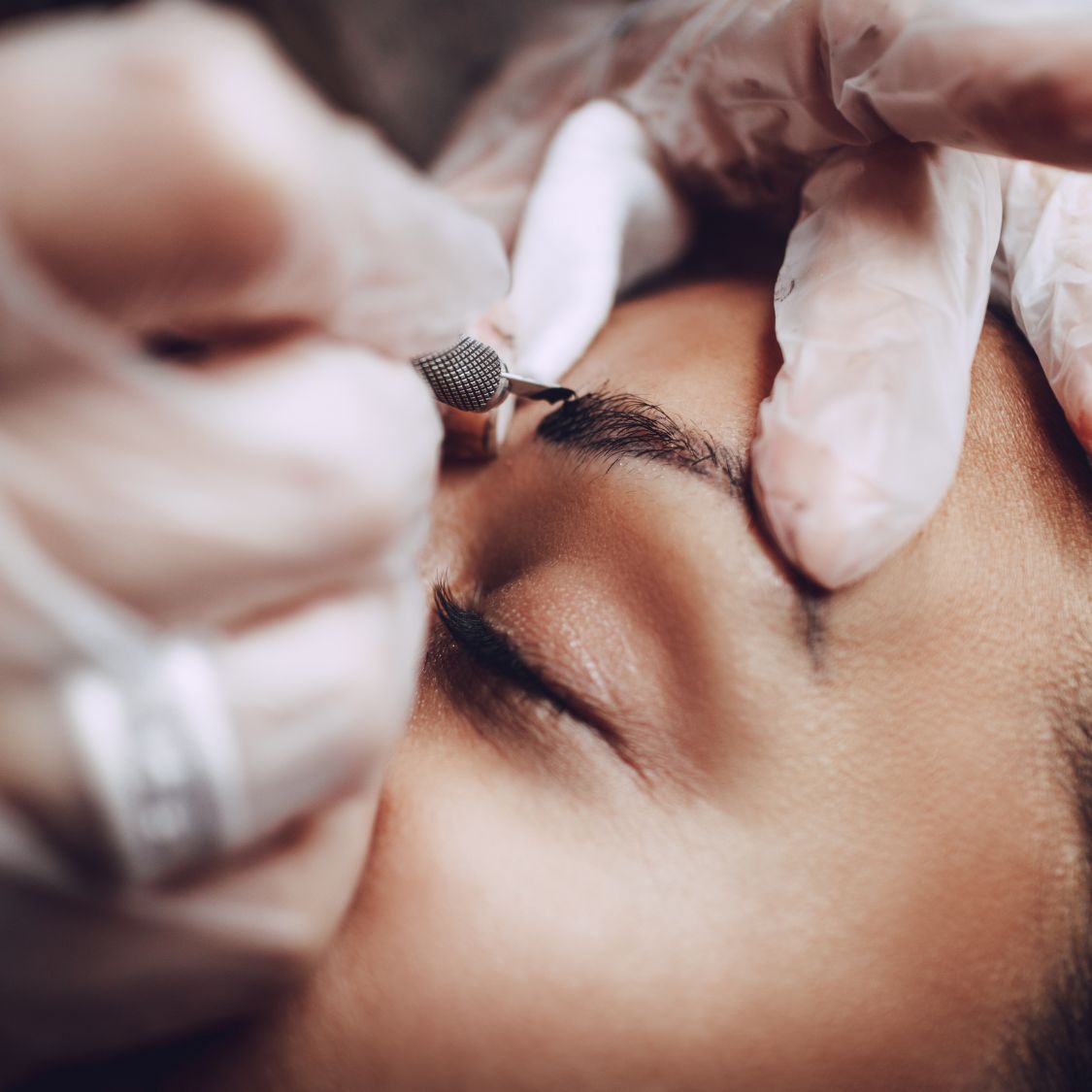 Eyebrows have a significant impact on an individual's appearance, framing the face and contributing to their overall expression. With eyebrow trends constantly evolving and clients seeking greater customizability, it can be challenging for cosmetologists to stay updated on the latest treatments. That's why we've curated a list of the best eyebrow treatments for clients. From lamination to brow tints and beyond, these treatments will impress and satisfy your clients.
Eyebrow Lamination: The Secret to Flawless Brows
Eyebrow lamination is a great solution for clients aiming to achieve full, well-groomed, and symmetrical brows. This non-invasive treatment works by perming the brow hairs and setting them in an upward direction for extra volume. Eyebrow lamination has several amazing benefits. It creates a full and defined look, perfect for clients with thin or light-colored brows. Another perk of brow lamination is that clients don't need to have them redone frequently, as each treatment lasts approximately four to six weeks. Finally, it's important to know about brow lamination aftercare. Luckily, the aftercare is minimal, making it the ideal treatment for busy clients who want to save time on their morning beauty routine.
Brow Tints: Customization in a Flash
For clients with naturally light or sparse brows looking for a low-maintenance option to enhance their natural arch, brow tinting is an excellent choice. Brow tints can range from temporary to semi-permanent and involve the application of a pigmented dye to the eyebrow hairs. By matching the tint to clients' hair color, skin tone, and desired level of intensity, this treatment allows for optimal customization. Brow tints are typically quick and easy to administer, making them an attractive choice for clients interested in a rapid yet transformative service.
Microblading: A Commitment to Precision
Microblading is a popular eyebrow treatment for clients seeking defined, natural-looking eyebrows that last. This semi-permanent makeup technique involves tattooing the skin beneath the eyebrows using tiny, pigment-covered needles. While microblading requires a more significant time and financial commitment than other treatments, the benefits are long-lasting—often lasting up to two years—and demand minimal touch-ups.
By offering a range of eyebrow treatments, you can cater to a diverse clientele, allowing them to achieve their desired brow aesthetics. Whether they prefer the low-maintenance appeal of eyebrow lamination, the quick customization afforded by brow tints, or the long-term satisfaction of microblading, your salon can provide the perfect solution.