Victoria Day Events: A Guide for Celebrating the Long Weekend
Victoria Day is a public holiday in Canada that commemorates the birthday of Queen Victoria, who was the monarch of the United Kingdom from 1837 to 1901. The holiday falls on the Monday before May 25th and is often considered the unofficial start of summer in Canada.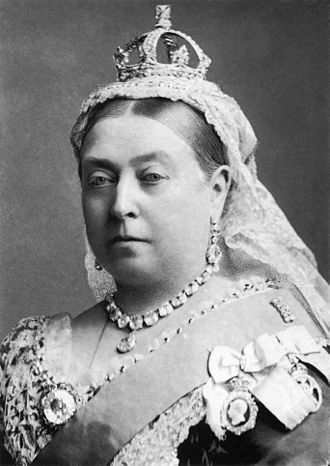 Photo Credit: https://en.wikipedia.org/wiki/Queen_Victoria
If you are looking for some fun and festive ways to celebrate Victoria's Day this year, here are some ideas for events and activities that you can enjoy with your family and friends.
- Watch a fireworks show. Many cities and towns across Canada host spectacular fireworks displays on Victoria Day night, usually at a park or waterfront. Check your local listings for the time and location of the nearest show, and don't forget to bring a blanket or lawn chair to sit on. Some popular places to watch fireworks include Ashbridges Bay Park in Toronto, Parliament Hill in Ottawa, La Ronde in Montreal, and Canada Place in Vancouver.
- Visit a historical site. Victoria Day is a great opportunity to learn more about Canada's history and heritage, especially the role of the British monarchy. You can visit a museum, a fort, a castle, or a historic house that showcases the life and times of Queen Victoria and her descendants. Some examples are the Royal Ontario Museum in Toronto, Fort Henry in Kingston, Craigdarroch Castle in Victoria, and Rideau Hall in Ottawa.
- Enjoy a picnic or barbecue. Nothing says summer like a delicious outdoor meal with your loved ones. You can pack a picnic basket with sandwiches, salads, fruits, and snacks, and head to a nearby park or beach. Or you can fire up the grill and cook some burgers, hot dogs, steaks, or veggie skewers. Don't forget to bring some drinks, condiments, and desserts to complete your feast.
- Go for a hike or bike ride. If you are feeling adventurous and want to explore the natural beauty of Canada, you can go for a hike or bike ride on one of the many trails and paths that crisscross the country. You can choose a route that suits your skill level and interest, whether it's a scenic waterfront trail, a challenging mountain trail, or a peaceful forest trail. Some popular destinations include Stanley Park in Vancouver, Gatineau Park in Quebec, Banff National Park in Alberta, and Fundy National Park in New Brunswick.
- Have fun at an amusement park. If you are looking for some thrills and excitement, you can visit one of the many amusement parks that are open in Victoria Day weekend. You can enjoy the rides, games, shows, and attractions that cater to all ages and tastes. Some of the best amusement parks in Canada are Canada's Wonderland in Vaughan, La Ronde in Montreal, Calaway Park in Calgary, and Playland in Vancouver.
Whatever you decide to do on Victoria Day weekend, make sure to have fun and stay safe. Happy Victoria's Day!