Hi everyone! Welcome to Robin's news site where I share my thoughts and opinions on various sensitive topics. Today, I want to talk about Memorial Day, a very important and meaningful holiday in the United States. Memorial Day is observed on the last Monday of May every year, and it honors the men and women who died while serving in the U.S. military. It is a day of remembrance, gratitude, and patriotism.
Memorial Day has a long and rich history that dates back to the Civil War era. According to the U.S. Department of Veterans Affairs, Memorial Day was originally known as Decoration Day, and it was established by an organization of Union veterans in 1868. The idea was to decorate the graves of fallen soldiers with flowers and flags, as a way of paying tribute to their sacrifice and courage. The first large-scale observance of Decoration Day took place at Arlington National Cemetery in Virginia, where General James Garfield delivered a speech, and thousands of people participated in the ceremony.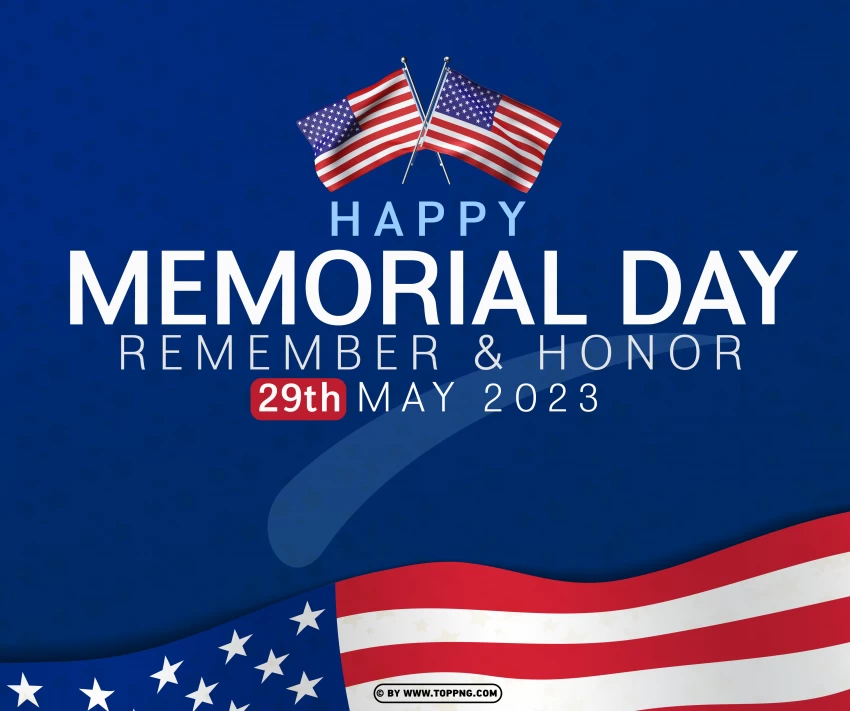 Photo Credit: Usa Patriot Day Design Memorial 2023 Clipart Background

Over time, Decoration Day became Memorial Day, and it expanded to honor all military members who died in any war or conflict involving the U.S. forces. In 1971, Memorial Day became an official federal holiday, and it also marked the unofficial start of the summer season for many Americans. Today, Memorial Day is celebrated with various traditions and rituals across the country. Some of these include:
- Visiting cemeteries or memorials and placing flowers, wreaths, or flags on the graves of veterans.
- Attending religious services, parades, or ceremonies that honor the fallen heroes.
- Flying the U.S. flag at half-staff until noon, then raising it to full-staff for the rest of the day.
- Observing a national moment of remembrance at 3:00 p.m. local time, where people pause for a minute of silence or listen to taps.
- Wearing red poppies, a symbol of remembrance inspired by a World War I poem.
- Spending time with family and friends, enjoying picnics, barbecues, or outdoor activities.
Memorial Day is more than just a long weekend or a fun holiday. It is a solemn occasion to honor those who gave their lives for our freedom and security. It is also a time to reflect on our own values and responsibilities as citizens of this great nation. As General Garfield said in his speech at Arlington National Cemetery in 1868: " We do not know one promise these men made, one pledge they gave, one word they spoke; but we do know they summed up and perfected, by one supreme act, the highest virtues of men and citizens. For the love of country, they accepted death, and thus resolved all doubts, and made immortal their patriotism and their virtue."
I hope you enjoyed reading this blog post about Memorial Day. Please leave your Facebook comments below and let me know what you think. How do you celebrate Memorial Day? What does it mean to you? What are some ways you can show your appreciation and respect for the fallen heroes? I would love to hear from you.
Thank you for reading and have a wonderful Memorial Day!