Summer is a great time to enjoy the outdoors, but it can also pose some challenges for your skin. The sun, heat, humidity, and sweat can all affect your skin's health and appearance. Here are some tips to help you keep your skin looking and feeling its best during summer outings.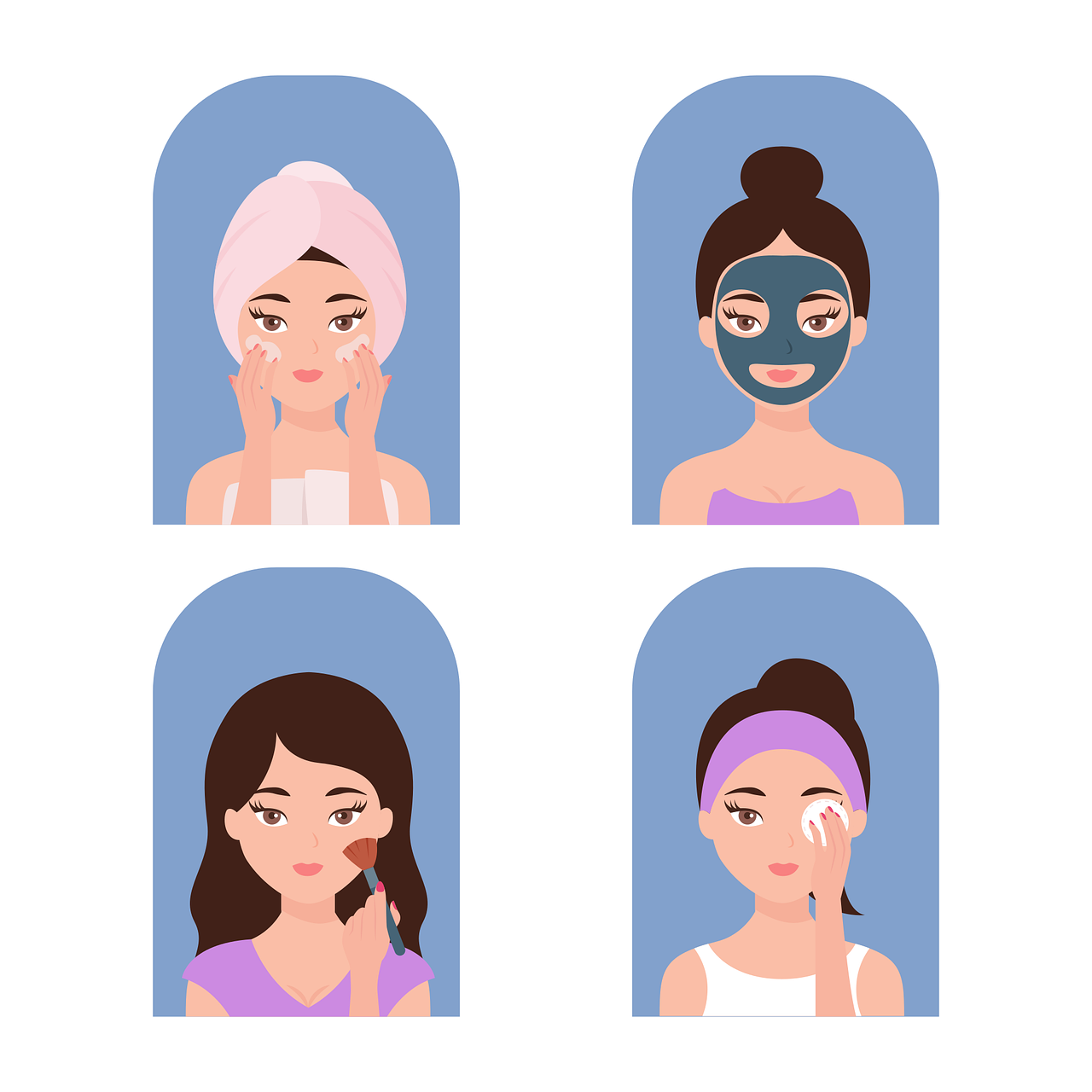 Photo Credit: https://pixabay.com/vectors/woman-skincare-cosmetics-facial-5951054/
1. Wear sunscreen every day.
This is the most important step to protect your skin from sun damage, which can cause premature aging, wrinkles, dark spots, and skin cancer. Choose a broad-spectrum sunscreen that offers at least SPF 30 and apply it generously to all exposed areas of your skin, including your face, neck, ears, hands, and lips. Reapply every two hours or more often if you sweat or swim.
2. Moisturize your skin daily.
Even though it may feel hot and humid outside, your skin can still lose moisture due to sun exposure and air conditioning. Use a lightweight moisturizer that suits your skin type and hydrates your skin without clogging your pores. You can also use a facial mist to refresh and replenish your skin throughout the day.
3. Exfoliate your skin once or twice a week.
Exfoliating helps remove dead skin cells, dirt, and oil that can build up on your skin and make it look dull or cause breakouts. Use a gentle scrub or a chemical exfoliant that contains alpha-hydroxy acids (AHAs) or beta-hydroxy acids (BHAs) to slough off the impurities and reveal smoother and brighter skin.
4. Use lighter makeup and skincare products.
Heavy makeup and skincare products can feel uncomfortable and cakey on your skin during summer outings. They can also trap heat and sweat on your skin and cause irritation or acne. Opt for lighter formulas that are oil-free, water-based, or gel-based. You can also use makeup products that contain SPF for extra protection.
5. Avoid sunburns and tan safely.
Sunburns are not only painful but also harmful to your skin. They can increase your risk of skin cancer and cause inflammation, peeling, blistering, and infection. If you do get sunburned, apply a soothing lotion or gel that contains aloe vera or calamine to calm the skin and prevent further damage. To get a healthy tan without exposing your skin to harmful UV rays, use a self-tanner or a bronzer instead.
6. Wear sun-protective clothing and accessories.
In addition to sunscreen, you can also protect your skin from the sun by wearing clothing that covers your arms and legs, hats that shade your face and scalp, sunglasses that block UV rays, and umbrellas that provide shade. Choose fabrics that are light-colored, breathable, and comfortable for summer outings.
7. Wash your skin gently and sparingly.
Washing your skin too often or too harshly can strip away its natural oils and moisture, leaving it dry and irritated. Wash your face twice a day with a mild cleanser that matches your skin type and rinse with lukewarm water. Avoid using hot water or harsh soap that can damage your skin barrier. For the rest of your body, shower once a day or after sweating or swimming with a gentle body wash or soap.