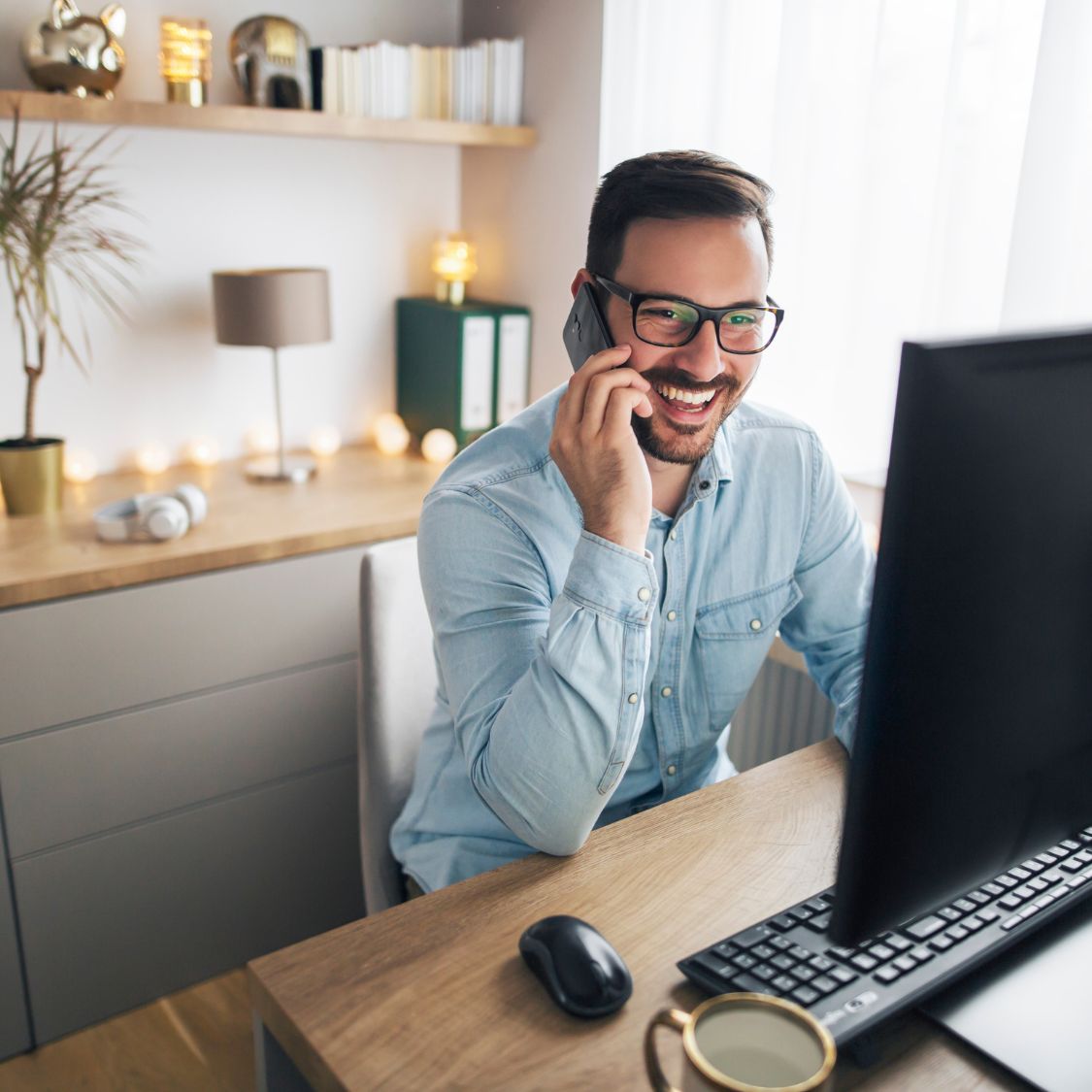 An uncomfortable or mediocre home workspace isn't something you should deal with just because you're not in a commercial building. Creating a comfortable home office is essential for any professional.
Taking the time to make your home office as comfortable as possible isn't a luxury—it's essential. If you work at home often, you deserve a space that supports your work goals. Learn more about the benefits of creating a comfortable home office.
Prioritizing Your Health
First and foremost, a comfortable workplace is essential for prioritizing your health. For example, you should buy a comfortable chair that supports good posture all throughout the workday. If you trip on clutter or start feeling a sore back due to a bad chair, you know it's time to update the home office. After all, poor workplace practices are among the many contributing factors to chronic pain development.
Analyzing the connection between mental health and chronic pain will show anyone how easy it is for physical pain to manifest in complex ways. A cozy chair may not seem like the most important part of an office setting, but it plays a key role in prioritizing healthy practices every day.
Maintaining Your Productivity
Prioritizing your health is important because you deserve a safe work environment, but the benefits go further. Creating a comfortable space where you feel good and enjoy working plays a critical role in improving productivity. The less you focus on a sore back or a wire you keep tripping over, the more you can focus on your work.
Plus, feeling uncomfortable in your workstation will likely make you want to get up and walk around more frequently. Take full advantage of your private home office so that you can enjoy the comfort and productivity of working under your own roof.
Experiencing a Positive Attitude
One of the most important benefits of creating a comfortable home office is the positivity you will feel when you're working. Of course, stress at work happens to everyone, especially on those days when you just want to sit back and relax. Having a positive work environment goes a long way in making that countdown to your clock-out time more enjoyable. Natural lighting, potted plants, and carefully chosen wall paint all make an impact on a room's atmosphere.
Take a moment to step back, look at your home office, and think, "How can I make the room more positive?" The answer isn't always the same for every office or each person, so don't hesitate to add your personal touch to the design. At the end of the day, the important thing is that you feel happy and healthy every time you work at home.