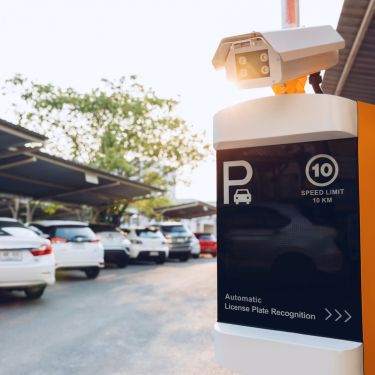 Remember when parking lots were just expanses of asphalt with painted lines? Times have certainly changed. Advancements in technology are enhancing the efficiency, safety, and overall user experience of parking lots. Read on to find out how new technology is improving parking lots.
Smart Parking Systems
First on the list is smart parking systems. These systems use sensors to detect vacant parking spots and display the information in real time via an app. For drivers, this is a game-changer. No more circling the lot in search of a space. For businesses, it means more efficient use of parking real estate and higher customer satisfaction. With just a few taps on a smartphone, anyone can find an open space.
Energy-Efficient LED Lighting
Parking lots are adopting increasingly more energy-efficient LED lighting, and for good reason. Compared with traditional lighting solutions, LEDs consume less energy and offer better illumination. This improvement serves a dual purpose: it can significantly lower electricity bills for the property owner and enhance the lot's safety for visitors by providing better visibility at night.
Advanced Surveillance Systems
Security is paramount when we're talking about places that often become targets for criminal activity. New-age surveillance systems now come equipped with features like facial recognition, license plate scanning, and even predictive analytics that can flag suspicious behavior. These features deter crime and assist law enforcement agencies in investigations.
Automated Parking
Automated parking is perhaps the most futuristic addition to modern parking lots. Automating parking solutions can transport cars from the entrance to vacant parking spots via mechanical systems. This removes the need for the driver to find a spot and helps manage urban mobility challenges, leading to less wasted space.
Now that you know how new technology is improving parking lots, you can see why many property owners are eager to adopt these advancements. From smart parking systems that guide you to an open spot to the wonders of automated parking, technology is clearly paving the way for safer and more efficient parking solutions.