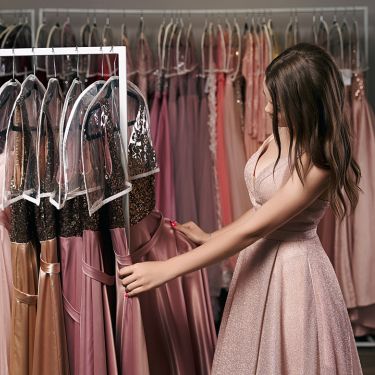 We all have moments in life that make us say, "This is a special occasion. I'm allowed to splurge a little!" And guess what? You're absolutely right. Some events are just too significant to skimp on, and they justify loosening the purse strings. Let's chat about the top four events where it's okay—actually, it's recommended—to splurge.
Weddings
Ah, the magical day when two people vow to spend their lives together. It's a day filled with love, joy, and a whole lot of planning. From the venue and the gown to the flowers and the catering, there's a lot to consider. While budgeting is essential, a wedding is a once-in-a-lifetime event for many people. So if you want to splurge on that designer dress or a venue that takes your breath away, go ahead. These are the details you'll remember for years to come.
Milestone Birthdays
Whether it's a Sweet 16, a 21st bash, or a Big 4-0, milestone birthdays are all about celebrating life and the person you've become. These aren't just any regular birthdays; they're major chapters in your life story. Splurging on an extravagant party, an overseas trip, or even a simple yet fancy dinner with close family and friends is entirely justifiable.
Anniversaries
Be it a wedding anniversary, a business anniversary, or even a friendship anniversary, year markers are times to celebrate love and success. A special anniversary can be the perfect excuse to indulge in something extraordinary. Maybe it's that luxurious cruise you've been dreaming about, or perhaps it's a piece of exquisite jewelry. The idea is to make the day memorable, reaffirming the significance of the milestone you're celebrating.
Prom
More than just a high-school dance, prom is a rite of passage. From elaborate promposals to the anticipation of dancing the night away, there are so many ways to make the most of your prom night. While keeping a budget is wise, some aspects are worth the extra cash. Maybe it's the dress or suit you've been eyeing, or perhaps it's arriving in a limo. These are the moments and things that will appear in photographs and treasured memories, so making them extra special is totally worth it.
Now that you know the top four events where it's okay to splurge, you can start planning accordingly. Life is full of moments worth celebrating, and going the extra mile to make these occasions unforgettable is perfectly fine. After all, we're talking about the stories you'll tell and the memories you'll cherish for years to come.