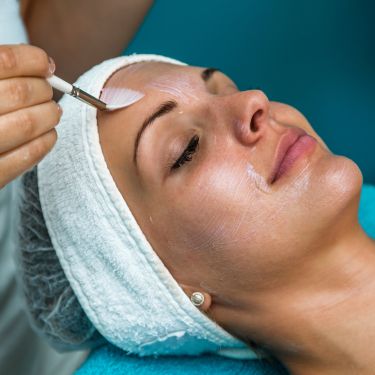 The pursuit of a youthful, radiant complexion is an age-old desire. Advancements in aesthetic medicine have made it possible to rejuvenate the skin without resorting to surgical interventions. Read on to explore four options for nonsurgical facial rejuvenation.
Chemical Peels
Chemical peels involve applying an acidic solution to the face, promoting the shedding of the outermost layer of skin. This process reveals the fresh, vibrant layer underneath. Chemical peels can address multiple concerns, from fine lines to hyperpigmentation. They are favored by many people due to their ability to refresh the skin's texture and tone.
Microdermabrasion
Microdermabrasion is a minimally invasive procedure that exfoliates the skin's surface. Using a specialized tool, the treatment provider gently buffs away dead skin cells, stimulating collagen production and encouraging new skin growth. Regular sessions can notably reduce the appearance of age spots, wrinkles, and other minor facial imperfections.
Botox Injections
Botox is a household name in the realm of facial rejuvenation. These injections work by relaxing the underlying facial muscles, smoothing out frown lines, crow's feet, and forehead creases. The result is a relaxed, youthful appearance that lasts for months. These benefits, along with its popularity, make it the preferred choice for many people.
Restylane for Under-Eye Treatment
Dark circles and hollow eyes can make us appear fatigued and older than our years. Restylane, a hyaluronic acid-based dermal filler, can address these under-eye concerns. When injected into the tear troughs, it plumps the area, reducing the appearance of shadows and rejuvenating the under-eye region. Restylane's subtle yet transformative effect has garnered much praise among clients.
Now that you know these four options for nonsurgical facial rejuvenation, the path to radiant skin without surgical interventions is clearer than ever. Opting for these treatments can provide impressive results, restoring your confidence and granting a youthful visage.