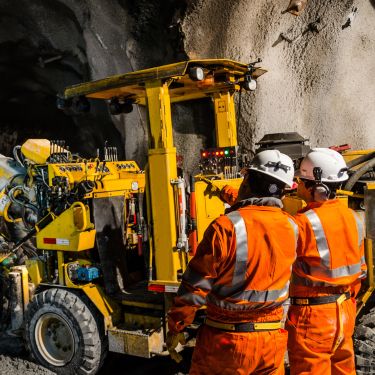 Mining plays a crucial role in contributing to the economic growth and development of many countries around the world. However, as with any industry, there are certain environmental impacts associated with mining that you should address during operation. Fortunately, there are some important ways you can make your mining operation more sustainable.
Use Clean Energy Sources
Switching to clean energy sources, such as solar, wind, or hydropower, can have a transformative impact on reducing the carbon footprint of your mining operation. By harnessing the power of renewable energy, you contribute to a more sustainable future and benefit from long-term cost savings. These clean energy alternatives provide a reliable and abundant source of power, ensuring the uninterrupted operation of your mining activities while minimizing environmental impact. Embracing clean energy technologies is a proactive step toward creating a greener and more efficient mining industry.
Use High-Quality Equipment
One of the key strategies to make your mining operation more sustainable is to prioritize the use of high-quality equipment. By investing in top-notch machinery that minimizes energy consumption and reduces waste production, you can significantly reduce the environmental impact of your operation.
Even with something like hydraulic systems, you can make things better with just a few component switches and the use of quality fluids. This will help improve your hydraulic system's energy efficiency, boosting your entire operation's efficiency. Be sure to carefully select the right equipment that aligns with your sustainability goals.
Recycle and Reuse
Implementing a comprehensive recycling program for materials like water, oil, and metals is a crucial step in reducing the amount of waste that your mining operation generates. By responsibly recycling these resources, you minimize the environmental impact while also contributing to the sustainable use of natural resources.
Additionally, reusing materials like tires and batteries can significantly contribute to waste reduction. Repurposing these items through proper recycling processes can help conserve resources and reduce the overall environmental footprint of your mining operation.
Embrace Sustainable Mining Techniques
In order to mitigate the negative impacts on the environment, it's crucial to adopt various sustainable mining techniques. These techniques encompass a range of practices, such as:
Utilizing fewer toxic chemicals
Implementing water conservation measures
Minimizing land disturbances
By incorporating these methods into mining, you can make your operation more sustainable and environmentally responsible.
Sustainability isn't just a buzzword; it's a responsibility that every mining operation must take seriously. With these crucial ways to make your mining operation more sustainable, you can reduce the negative impacts of your mining operations while also improving overall efficiency and productivity. Start taking action today and make a positive impact on the environment and your mining operation.