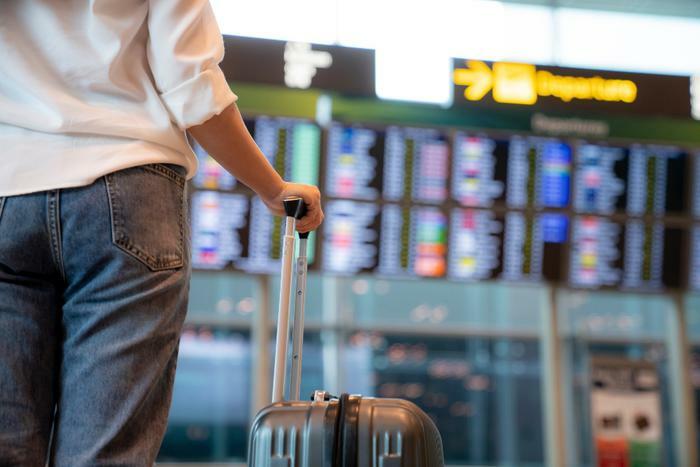 Since Christmas Eve, thousands of U.S. flights have been canceled due to bad weather and COVID-19 infections among airline personnel.
An analysis of recent airline reviews posted on ConsumerAffairs shows the extent of the problem and the rising level of frustration among travelers. Alexa, of Rockville, Md., reported a bad experience on American Airlines.
"They canceled my flight on Christmas with less than 10 hours' notice," Alexa wrote in a ConsumerAffairs review. "I ended up having to get a flight a day later and they said they would give me no compensation for the change in flight."
Is Alexa entitled to a refund? Here's what the U.S. Department of Transportation (DOT) has to say about her situation:
"A passenger is entitled to a refund if the airline canceled a flight, regardless of the reason, and the passenger chooses not to travel."
Delays sometimes result in refunds
When an airline cancels a flight, it will sometimes offer passengers vouchers for future travel, or in Alexa's case, schedule them on a later flight. But if the passenger chooses not to travel, then the regulation is very clear – the passenger is entitled to a full refund. Similar rules are also in place for delays.
"Our flight going was delayed with the threat of canceling for 6 hours as if it was a routine event," Lori, of Oak Park, Calif., wrote in a ConsumerAffairs review of United. "No help at the gate to get on a different flight. The return flight was canceled at the last minute due to no crew."
Lori would have had a strong case for a refund had she decided not to make her trip. Here's what the DOT regulation has to say about delays:
"A passenger is entitled to a refund if the airline made a significant schedule change and/or significantly delays a flight and the passenger chooses not to travel."
The DOT does not define what a "significant" delay is, but a delay of six hours would likely fall into that category. But again, when the passenger accepts whatever accommodation the airline offers and proceeds with the trip, they lose their right to a refund.
In this case, Alexa, Lori, and others who were traveling during the holidays to see friends and family were likely determined to complete the journey despite the obstacles. Making the choice not to travel is the only way to get a refund.
Posted: 2022-01-13 16:02:32
Listen to this article. Speaker link opens in a new window.
Text To Speech BETA Test Version.