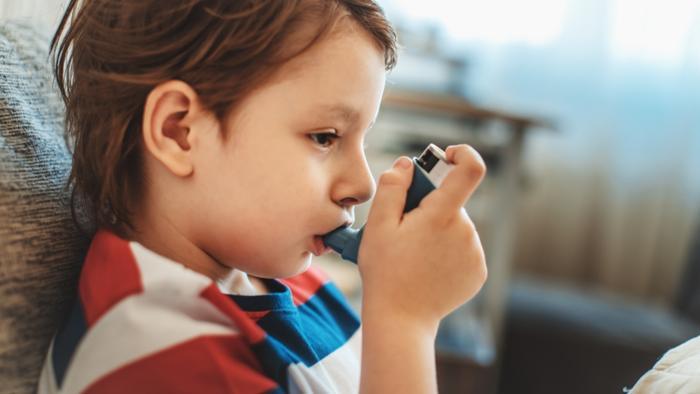 A new study conducted by researchers from Queen Mary University of London explored some of the health risks
asthma
sufferers may face when overusing their
rescue
, or short-acting beta-agonist (SABA), inhalers. According to their findings, more than a quarter of those with
asthma
overuse the medication, which puts them at a higher risk for more severe asthma attacks. 
"There is an ongoing major burden of inappropriate and dangerous rescue inhaler overuse in asthma, and our paper highlights the complexity of the problem with multiple reasons patients are over-prescribed SABA inhalers," said researcher Paul Pfeffer. "The findings are a call for more detailed research into interventions to reduce the inappropriate SABA overuse in different patient groups."  
Avoiding inhaler overuse
The researchers analyzed data from over 700,000 asthma patients from nearly 120 general practices in East London. Patients ranged in age from five to 80 years old, and the researchers looked at their medical histories, including the number of prescriptions they got for SABA inhalers and any history of hospitalization for asthma symptoms. 
The researchers found that 26% of the participants were given six or more prescriptions in a year for SABA inhalers, which was the threshold for overuse of the drug. Previous research has shown that when asthma patients use this type of medication too much, it can actually worsen their asthma symptoms and make more severe attacks more common. 
The study also showed that while SABA inhalers were overprescribed, corticosteroids, which can help prevent severe asthma symptoms, were under-prescribed. About 25% of those who received six or more SABA inhaler prescriptions were under-using these preventative asthma measures. 
Moving forward, the researchers hope that these findings lead to more streamlined efforts among medical professionals when it comes to prescribing rescue inhalers. 
"Working with patients to improve regular use of preventative inhalers should be central to reducing asthma-related hospital admissions," said researcher Anna De Simoni. "There is still significant room for improvement – we calculated that supporting patients who use more than 12 SABA inhalers per year to reduce their use to four to 12 could result in 70% fewer asthma-related hospital admissions in that group. 
"There is also a need to provide [general practitioners] and pharmacists with the right tools to support patients to do this. In the next phase of this research program, we plan to provide practices with tools to support the identification and management of high-risk patients based on prescribing needs." 
Posted: 2022-06-17 14:39:21
Listen to this article. Speaker link opens in a new window.
Text To Speech BETA Test Version.