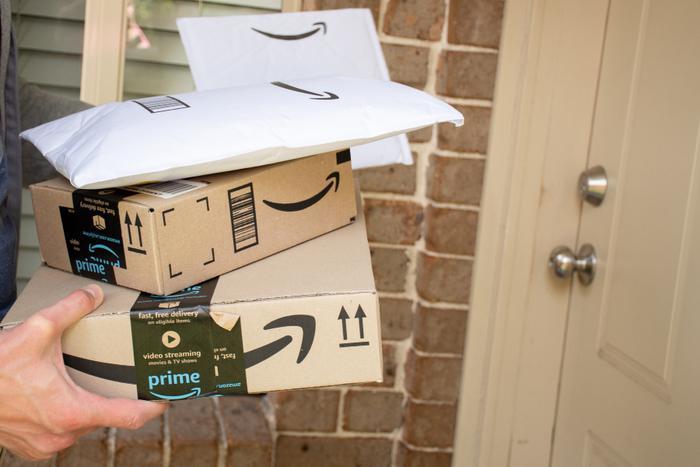 Have you ever had this experience? 
You place an order and, then, you wait. 
And wait. 
You check the tracking and things look good. 
Then, you wait some more. 
But now, that package that was supposed to be delivered by December 23 is nowhere to be found.
If you've ever gone through the agony of ordering something online that never showed up, the last thing you want to hear is that it's happened to everyone at some point.
The Federal Trade Commission (FTC) says it feels your pain and says there are things you can do to lower your anxiety and the time sitting on your front steps waiting for UPS to appear and make everything good.
If you didn't get your order…
The first thing the FTC says to do when your order doesn't arrive when the seller said it should is to contact the seller. Depending on the seller and the depth of its customer service, you might find an angel on the other end of the phone who can help out and keep from you cutting ties and taking your business elsewhere.
As examples, when ConsumerAffairs looked through all the reviews readers have posted in the last year where "customer service" was mentioned and the company was given a 5-star rating, on that list were America's Value Channel, Appliances Connection,CyberPowerPC, iBuyPower, and JustFab. 
And that's just scratching the surface. FreshWorks, a company specializing in customer service platforms for large retailers, says that Amazon and IKEA rank among the top on their "best of" list, too. 
Not to cut Amazon any special slack, but given the flood of orders it deals with every December, two-day Prime delivery might not be as efficient as it is the rest of the year. To help consumers better understand Amazon's delivery efforts, OJDeliverySolutions has put together a very thorough outline of what is fair to expect from the company.
If that doesn't work…
If the customer service center is a dead end, the FTC says that if the charge shows up on your crecit card statement, dispute the charge. 
If you paid by debit card, then you should contact your bank and see if they can help. The FTC even wrote a letter that it thinks will work in those situations. Feel free to use it to make your point.
If your order came late…
You might not realize this, but online sellers have to ship when they say they will, even in an ad. If they don't? Well, they're required to tell you and give you an opportunity to cancel the order or get a full refund.
And, the next time you order something online, remember this
While it may be too late now, the FTC says that the next time you shop online, heed this advice:
"Head problems off by doing some research before buying from an unfamiliar online store," Colleen Tressler, FTC, Division of Consumer and Business Education, said.
"Check out the company or product. Search online for the name plus words like 'review,' 'complaint,' or 'scam.' See what other people say about it. And read the seller's description of the product carefully. If they offer name-brand goods at steeply discounted prices, they might be fakes."
She also said that the most powerful protection any consumer has is paying by credit card. "You'll get protections under federal law, so you don't have to pay for things you ordered but didn't get," Tressler said.
Posted: 2022-12-13 12:32:54
Listen to this article. Speaker link opens in a new window.
Text To Speech BETA Test Version.