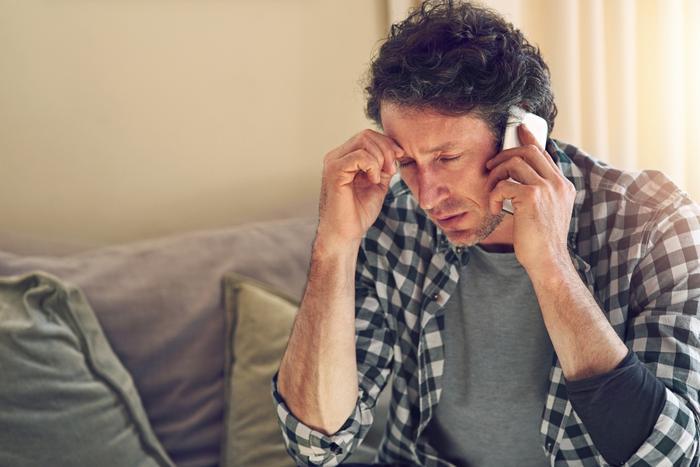 "Your call is very important to us, but we are experiencing higher-than-normal call volumes."
If you've tried to contact an airline in the past year, you might have that message and it's probably still ringing in your ears, not to mention that crick in your neck from staying on hold for what seem like days.
You're not alone.
Joe of Hingham, Mass. told ConsumerAffairs in his review of American Airlines that he was on hold with customer service for four hours yesterday only to be told his problem could only be resolved at the airport. 
Cynthia of Northville, Mich. said she had the same experience with Southwest. "After one hr and 47 minutes on hold, I was told that nothing could be done," but the Southwest representative offered to have someone call me back in "six to eight business days," Cynthia said.
What can a customer do to get around impossible on-hold times?
"We are experiencing higher than normal call volumes" has become a broken record. But, in truth, it may just mean that "We are experiencing normal call volumes and we are understaffed" – a problem that Delta Air Lines CEO Ed Bastian admitted to last year. And one that he doesn't like his airline to be associated with.
When Bastian came under fire about the matter during one of the carrier's earnings calls, he said "Just email me, I'll take care of it." By the way, Delta's email addresses are generally This email address is being protected from spambots. You need JavaScript enabled to view it..
But, what if the airline you're dealing with doesn't have someone in charge who boldly puts their email address out there as Bastian does, or you're forced to use the airline's app that also ends up as a dead end? Is there a real live human being left in the travel world who you can speak to? Travel expert Wendy Perrin says there is: Call the airline's customer-service office in a different country.
"Major airlines have overseas locations where staffers speak English—in the U.K., Germany, Australia, Hong Kong, and Singapore, for example—and they are typically just as able to help you as their U.S.-based counterparts, as long as their office is open (not all call centers are open 24 hours) and not dealing with a snowstorm," she said. Note: If you use your credit card with a customer service agent rep who's based in another country, a foreign transaction fee may be tacked on.
"So if you need to speak with someone at American Airlines, try calling one of its worldwide phone numbers. To keep the cost of the call down, use WhatsApp, Skype, or Google Voice," Perrin said.
ConsumerAffairs found that other airlines like United also post international, European, or Asian phone numbers online.
But, fair warning – Delta doesn't offer that overseas-office option anymore. Airline expert Gary Leff, says there is a workaround though – dial 1-855-548-2505 when you have to travel within 48 hours.
"This is the number that's printed on the airline's red 'Need Help?' cards and on their 'Need Help?' signs at the airport," he said.
"They'll only assist with travel needs in the upcoming 48 hours, but it circumvents the waits."
Let the other guy wait on hold for a change
Perrin credits Leff for turning her onto GetHuman.com – a site devoted to ID'ing customer service phone numbers for nearly every major company you can think of. 
"Its crown jewel is a free, automated callback service that gives you an estimate of the current hold duration, sits on hold for you, and calls you back and connects you when a representative answers. Just search the database for your airline to get started," Perrin said.
Why not just hire someone to handle this hassle for you instead?
There's an answer for everything, but is there someone somewhere you could hire to do all the customer service dirty work for you instead? Evidently. Perrin says that CrankyConcierge.com can possibly save the day for a traveler whose flight is canceled or delayed. Emergency help starts at $175. 
If a customer isn't satisfied that it's done everything it can to try and help – and the customer has done what they ask in their terms of service – "just ask for a refund of our service fees and you'll get it," the company says on its site.
Posted: 2022-12-16 12:09:32
Listen to this article. Speaker link opens in a new window.
Text To Speech BETA Test Version.