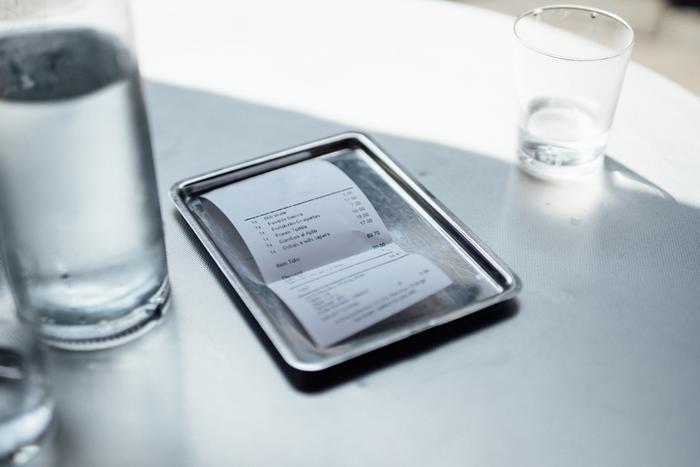 Over the last few months, restaurant experts have been paying close attention to two shifts that have started to emerge on the dining scene: dynamic pricing and subscriptions. 
While many restaurants have figured out that doing a better job at customer service pays off, some are still licking their COVID-era wounds caused by their losses. Some are trying to find a way to cover the extra money they're paying staff and servers, and lots are looking for ways to offset the rising cost of essential cooking ingredients like eggs and flour. 
Even big chains like Darden Restaurants – the company behind Olive Garden, Longhorn Steakhouse, and Cheddar's Scratch Kitchens – had to give every nuance of its operations careful consideration and still provide great value for the customer.
President and CEO Rick Cardenas said in a recent earnings call that in Olive Garden's situation, it was only asking about $3 more per item to hit that value mark, but doing it in a way that still drives profit and enhances its margins. 
Netflix for your stomach
There is no perfect formula for pulling off the balancing act between maintaining good service while trying to eke out some black ink on the profit line, but subscriptions and dynamic pricing for restaurateurs seem to be the most reasonable answer for now.
Subscriptions have been a gravy train for streaming video, pet food, weight loss, and fitness companies. It's a brilliant business model, too, because consumers think they're getting a good deal but don't always use the service to its full potential, so the company is still getting a stream of income every month no matter how much a person uses its services.
According to NRN, subscription mania has made its way into restaurants, and big-name brands like Taco Bell, Subway, and P.F. Chang's have started toying with offering subscription programs for their most loyal customers. Panera is now fully vested in the idea. NRN thinks this "Netflix for the stomach" idea has so much potential that it named it as one of its restaurant predictions for 2023. 
Sam Cooper, a marketing strategist at DM Wilbury, told ConsumerAffairs that there may be a trick up a company's sleeve on subscriptions and subscribers might not be getting everything they think they might. 
"When the restaurant chooses which items to include on the subscription, conventional wisdom will suggest they will include the items on which they have the largest profit margins," he said. "Instead, the savvy restaurateurs will choose the items that can be served quickly and efficiently, to serve the increased number of customers without impacting the service time." 
As an example, he told us about UK coffee chain Pret a Manger which removed smoothies and milkshakes from their subscription because they took the barista too long to make, causing a backlog and slowing down sales.
That latte is $1 today, but maybe $2 tomorrow
After experiments with things like smaller portions and charging more for lettuce didn't sit well with consumers, some restaurant owners are moving to dynamic pricing – an angle that airlines, utility companies, and ticket sellers have been using for years. 
So far, three chains have employed the idea -- Noodles & Company, Dog Haus, and Rachel's Kitchen.
Dynamic pricing could turn out to be a win-win. It gives an owner the ability to lower prices during off-peak times so they can maximize seating capacity and labor costs and, at the same time, customers who favor cheaper prices might order outside of a busy period. Then, during peak hours, restaurants can raise prices a bit and maximize profits.
Even though restaurant leaders seem to love the idea, customers apparently don't. Capterra's new research indicates consumer sentiment on dynamic pricing is overwhelmingly negative, and that most customers are unlikely to utilize it in a way that benefits restaurants.
Just 34% of consumers think dynamic pricing is good for customers and 42% would order less frequently, if at all, from a preferred restaurant if they used it.  
Molly Burke, senior restaurant analyst at Capterra, told ConsumerAffairs that the thinking behind dynamic prices may be misguided, especially when it creates more of a financial burden for consumers facing record inflation.
"For example, Chipotle continues to receive backlash from customers and legislators [like Sen. Elizabeth Warren] for increasing prices. Raising Cane's receives endless criticism online for shrinkflation and calls to relabel their 'tenders' as 'nuggets.' The list goes on and on," she said.
Posted: 2023-03-15 11:42:42
Listen to this article. Speaker link opens in a new window.
Text To Speech BETA Test Version.