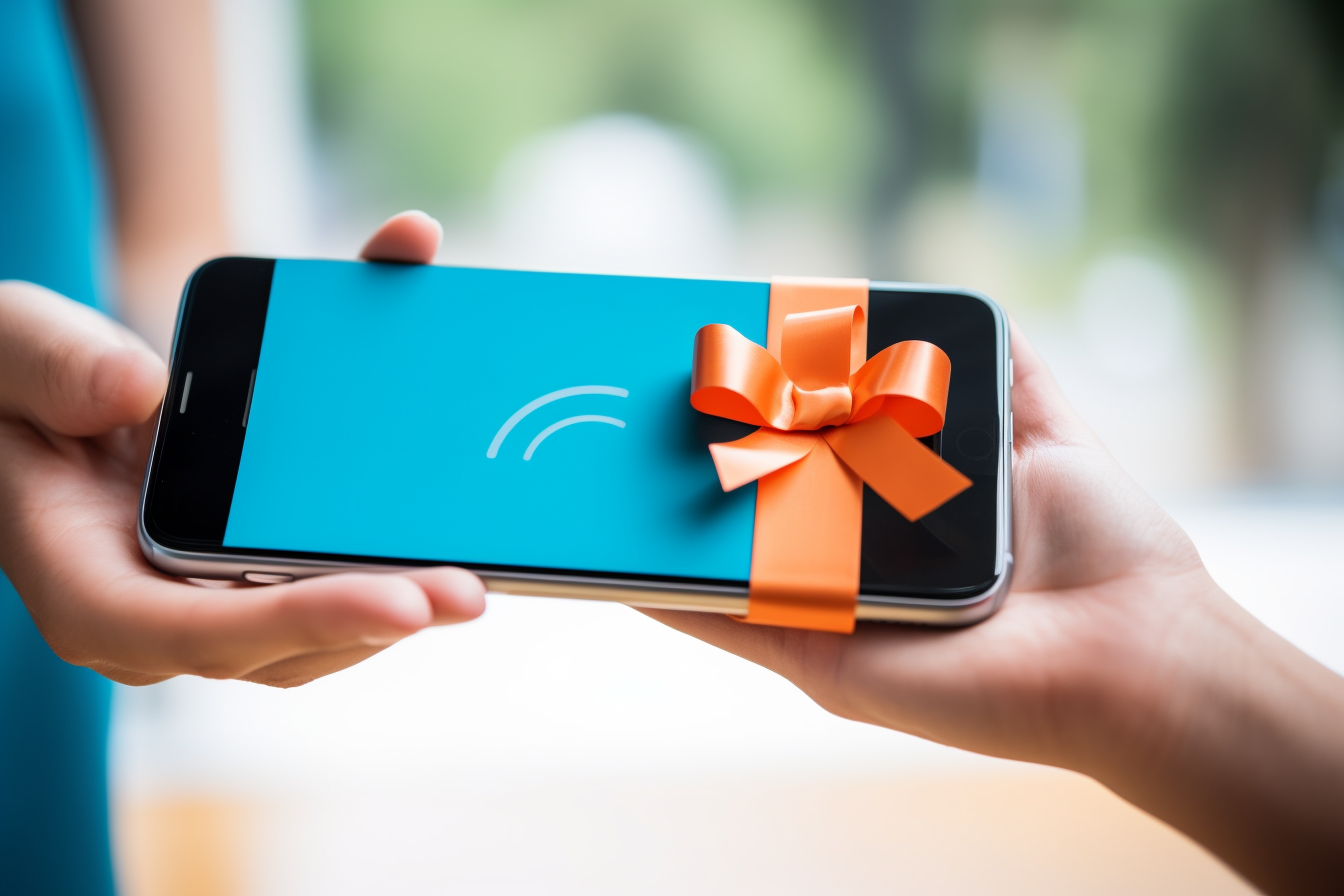 Christmas stockings and dresser drawers might start to feel a little lonely. Those plastic gift cards we buy as presents could finally be headed to the land of the lost.
Digital gift cards have been bubbling under the chart for a while, but things are now starting to take off. The global digital gift card market is forecast to rake in $724.3 billion by 2028, growing 14.2% a year – pinning much of its hopes on the younger generation who's all-in on digital.
One of the newest players in the game is Hallmark. Its angle comes in a partnership with Venmo. As such, it isn't a "gift" in the sense that the recipient will get a gift card from a specific retailer, but rather a way of sending money through a scannable Venmo barcode printed inside a physical Hallmark card.
Hallmark mails that card to an address or the buyer can pick it up at a Hallmark store. With Venmo's legion of younger consumers, this could give Hallmark an opportunity to gain a new demographic of shoppers it might not have otherwise.
Prezzee – another e-digital card player – has well over 100 brands in its partnership portfolio. Its angle is that it gives consumers a choice of purchasing a "Prezzee Plus" card with a "suggested" retailer – say, Applebees – but the Plus card allows the recipient to change that suggestion to another company like Delta Airlines.
The good and bad of digital gift cards
As ConsumerAffairs found out in speaking to retail experts, digital gift cards are a good thing in one way – but could be fraught with problems in another. 
On the good side of the ledger, nearly 50% of all Americans leave about $21 billion a year on unused or lost gift cards. 
"Electronic gift cards offer convenience—they're instantly delivered and easy to send, and there's minimal risk of physical loss or damage," retail expert Linda Johansen-James, publisher and founder at International Retail Group, told ConsumerAffairs.
"What's more, they're highly accessible, being mobile-friendly. For retailers, they provide a streamlined way to track redemptions, gathering valuable data for marketing, inventory management, and understanding customer behavior."
The wait-and-see and possibly bad side is that we could see a spike in phishing scams -- a problem plastic gift cards already carry. 
Dawson Gant, vice president of Store Partnerships at Ecom Authority, gave this example: "If a predator knows a certain demographic is receiving digital gift cards, they could potentially exploit that with fake gift card redemption emails, etc.," another impersonation trick that Johansen-James said scammers are likely to add to their toolbox.
In those cases, she advises anyone who gets an email from "someone" who says they're a "friend," to triple-check the sender's email address before you click on anything. "If you're familiar with the sender, you might even consider giving them a call to confirm their identity."
We might miss the touchy, feely aspect
This physical-to-digital conversion may be hard for some to give in to, however. 
Ray Sheehan, founder at Old City Media, who drops a ton of money in gift cards for his clients, thinks that "digital" sort of takes the "gift" out of "gift card."
"Why? When you think about the gift card. You need to boil it down to its core purpose," he said. "You are giving them a gift. The gift card is a much more tangible item." 
Photo Credit: Consumer Affairs News Department Images
Posted: 2023-09-18 14:07:48
Listen to this article. Speaker link opens in a new window.
Text To Speech BETA Test Version.