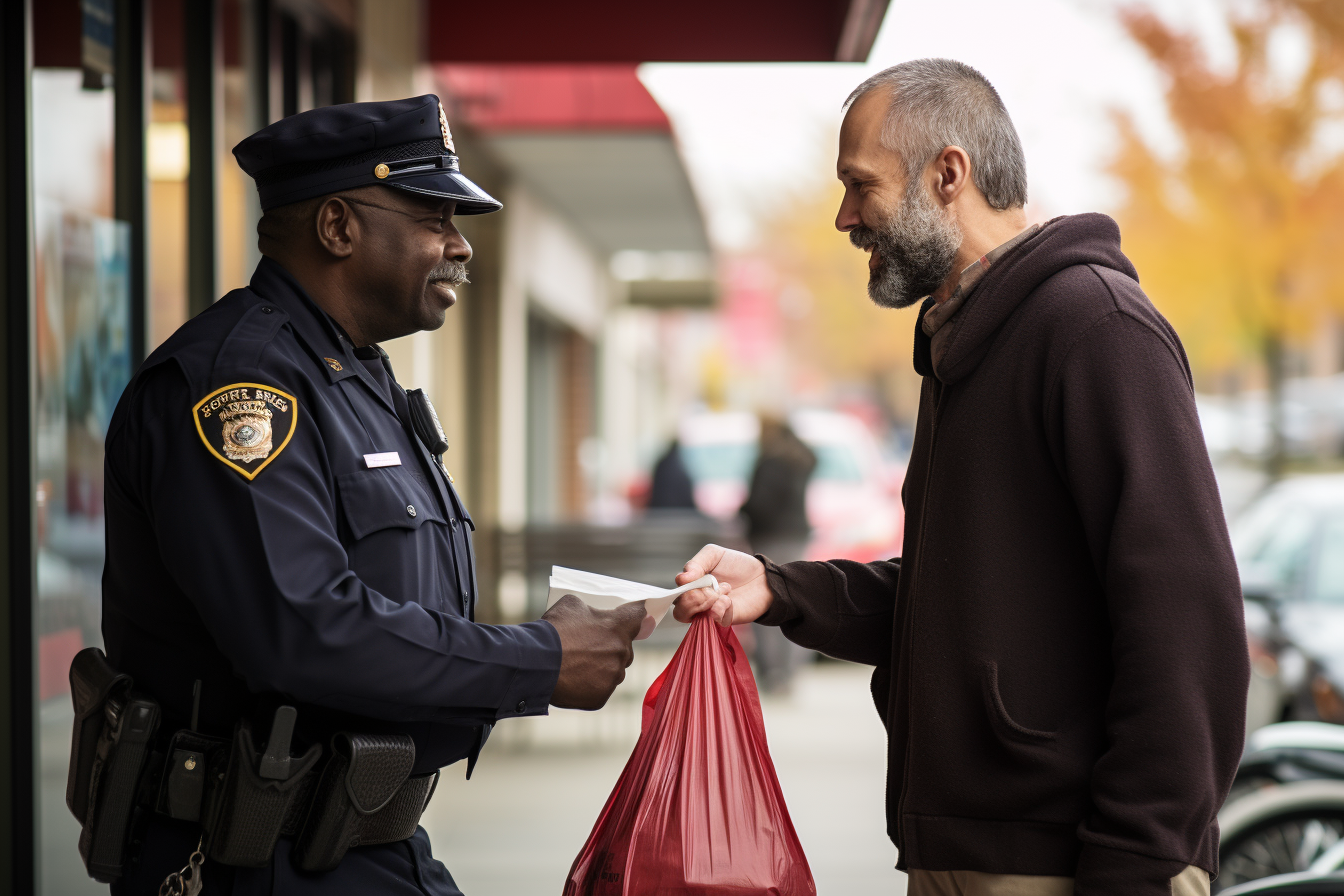 Several retailers have experienced an increase in shoplifting recently, and many have employed tactful efforts to attack theft. 
Giant Foods decided to lock up some of the big-name brands, as well as all health and beauty items. Dollar Tree and Dollar General have also decided to keep certain items behind the register or behind lock and key. Walgreens has transformed one of its stores to only have two aisles for shopping, with the rest of the goods kept behind the register. 
In keeping with this theme, Walmart will reopen an Atlanta-based store with a law enforcement presence. 
"You're thinking about going into this Walmart to do some shoplifting or robbery or whatever – you see the [Atlanta Police Department] logo, and you say, 'Ah, not today,'" Atlanta Mayor Andre Dickens said in an address to the community. 
Combating shoplifting
The Walmart in the Vine City area of Atlanta has been closed since late 2022 and it is scheduled to reopen in May 2024. 
At the time, fires were set in two area Walmarts and one local Target as a diversion for shoplifters. The thieves' goal was to create a big enough distraction that no one would notice the robbery. 
Now that Walmart is rebuilding, there is an opportunity to provide a space for local law enforcement. The plan isn't for Walmart to become an around-the-clock precinct.
Instead, the space inside the store will serve as an office of sorts. Officers can get work done, charge their electronics, and meet up with other officers or law enforcement personnel. 
While Walmart says the primary goal of this decision is to build camaraderie and a sense of community by supporting Atlanta's police department with this space, deterring shoplifters with the regular presence of law enforcement is also a benefit. 
Additionally, according to Mayor Dickens, local residents have requested an increase in police presence at area stores, and this proved to be one way to do that. 
Downsizing may also deter theft
The company also said that this Atlanta location won't be rebuilt as a Walmart Superstore. Instead, the store is downsizing to a Neighborhood Market, which are typically one-fifth the size of Superstores. 
The rebuild will include a grocery store, a pharmacy, and the Atlanta Police Department workstation. The company says this specific location serves an important role in the community, and area officials are eager for it to reopen, as it is one of few grocery stores where residents can get affordable, healthy food. 
Photo Credit: Consumer Affairs News Department Images
Posted: 2023-09-19 11:48:00
Listen to this article. Speaker link opens in a new window.
Text To Speech BETA Test Version.